What's in This Article:
Inspection Sheet Editing Overview:
How to Get to Editing Inspection Sheets:
To begin creating Inspection sheets, navigate to the inspection sheets page. From your home screen select the hamburger menu then select inspection sheets:


From there you will be navigated to the Electronic Inspection Sheet page
How to Create a New Inspection Sheet: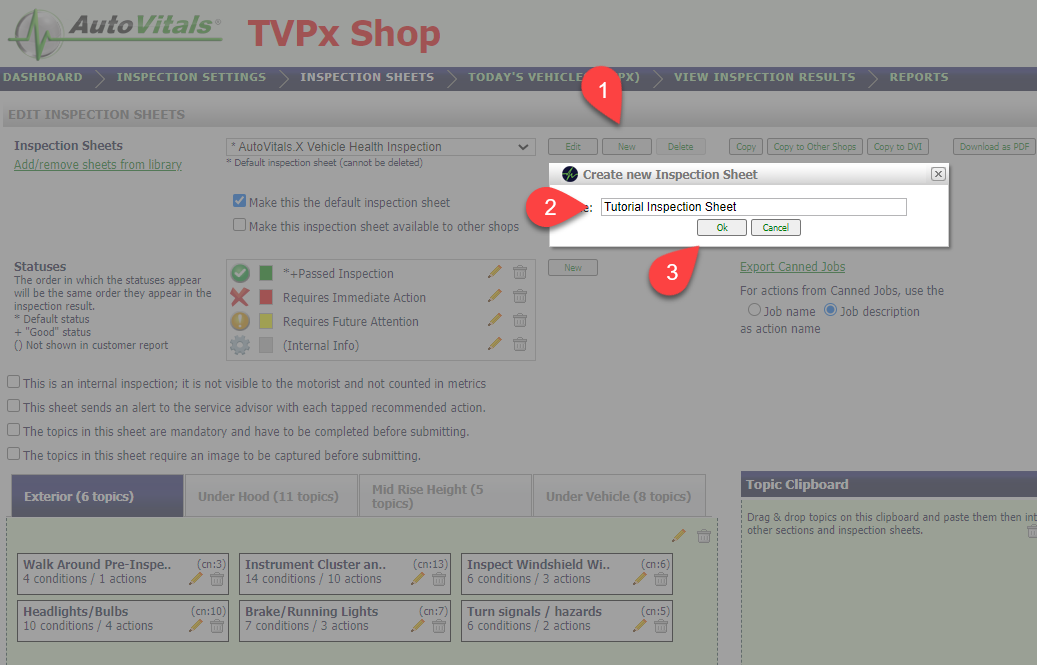 1). Select New
2). Type the name of the new inspection sheet you'd like to create
3). Select "OK"
How to Use an Inspection Sheet From Our Library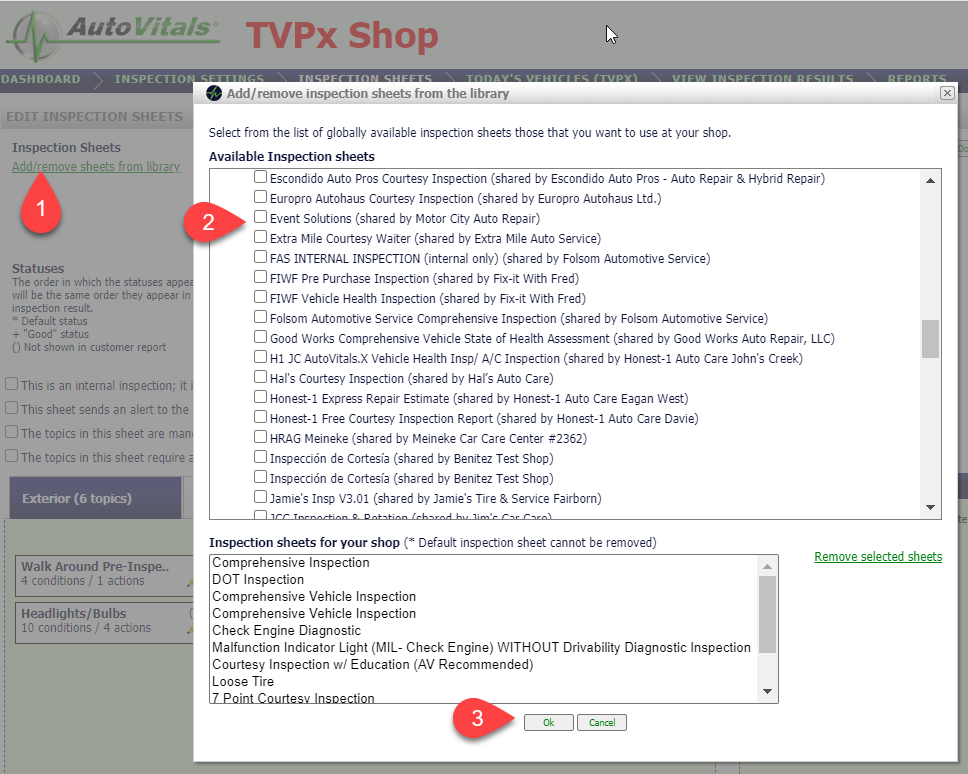 1). Select "Add/remove sheets from library"
2). Select an inspection sheet from our Global Library of inspection sheets provided my real shops like yours.
3). Select Ok once done
How to Copy an Inspection Sheet: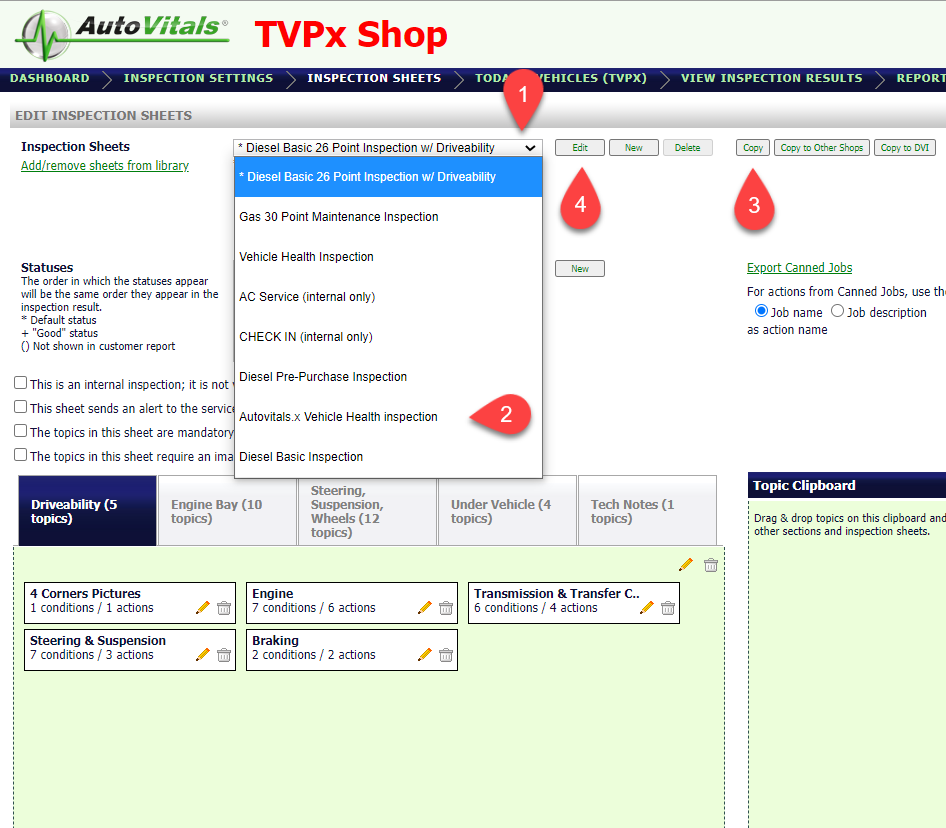 1). Select the drop-down arrow
2). Select the inspection sheet you would like to edit
3). Select copy
4). Rename the copied inspection sheet
How to Modify Statuses: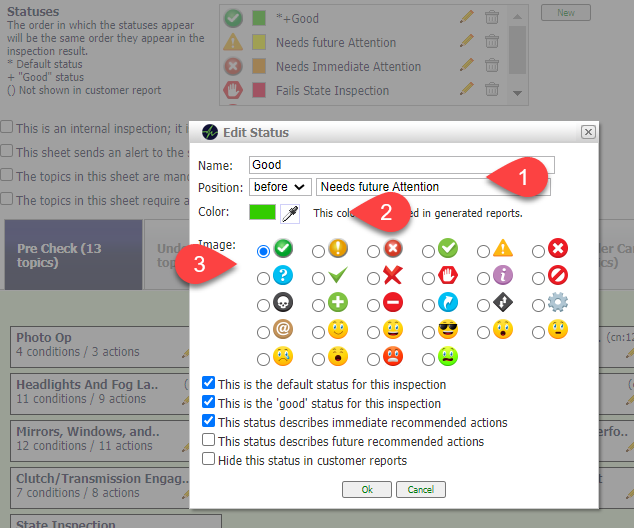 Begin by clicking the pencil icon next to the status you wish to edit, from there you can;
1). Name and modify the position of the status
2). Select a color to correlate with the state in generated reports
3). Select an icon or image to correlate with the status.
Note* Creating a new status is the same process except click the "new" button to the right of the statuses
How to Edit a Section: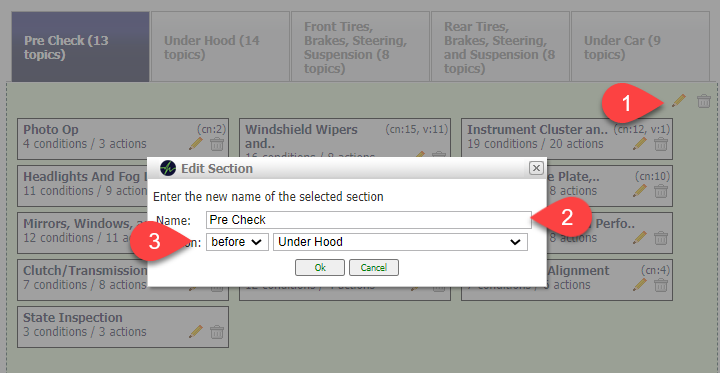 1). Click the pencil icon
2). Name the Section
3). Choose where the section is oriented in regards to the rest of the sections (i.e. you can make it so the technicians work from front to back under hood).
How to Edit a Topic: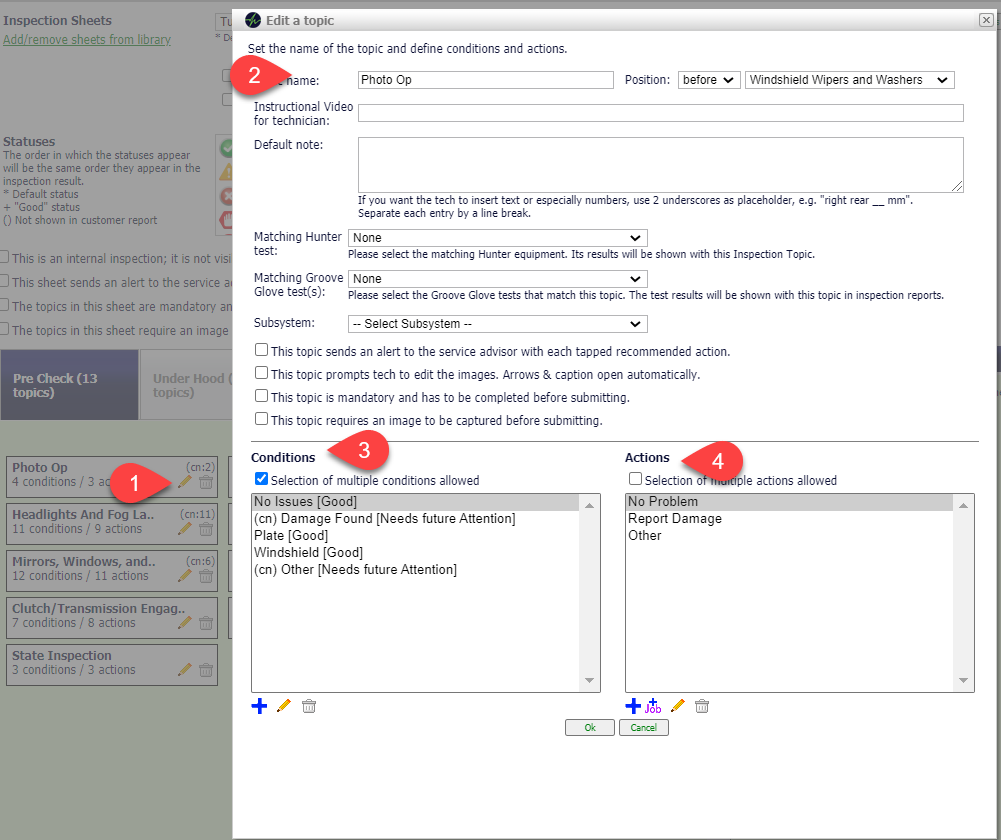 1). Select the Pencil Icon
2). Here you can edit the name of the topic and its orientation
3). Choose the different conditions for a topic
4). Choose different actions for topics.
How to Add Conditions: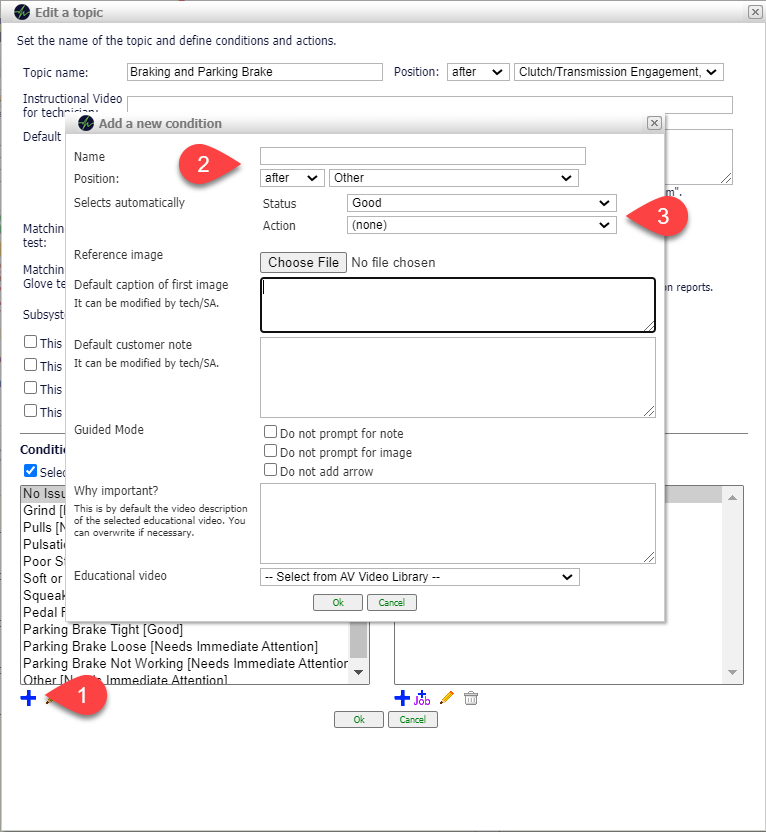 1). Select the "Add" button
2). Name and position your condition
3). Select the "status" (Good, needs attention, etc). and the correlated action
How to Add Canned Jobs as Actions: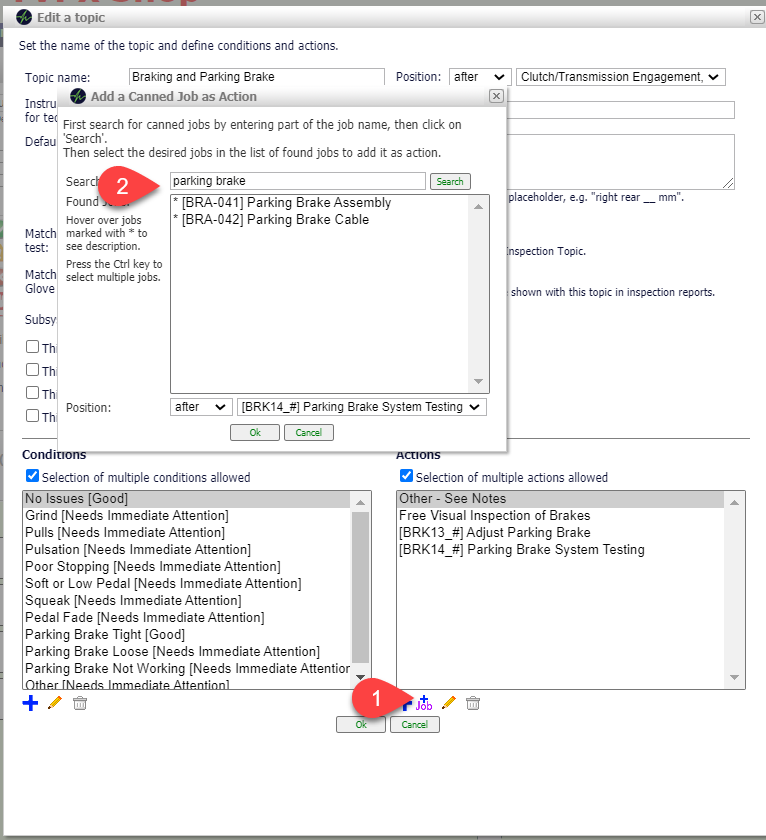 1). Click the "+ Job" button
2). Type put the canned job you would like to add
3). double-check the position is where you would like it.
How to Add and Delete Topics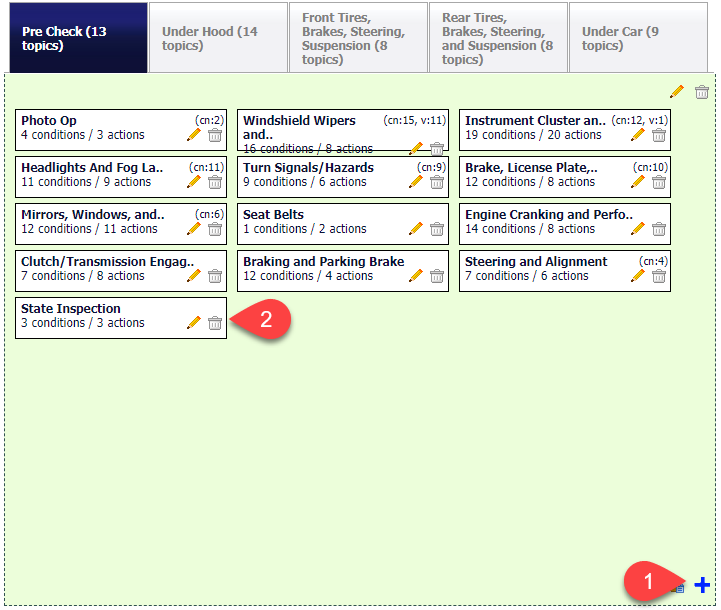 1). How to add topics
2). How to delete topics
How to Add Customer Video to Inspection Condition:
How to Add Service Packages Labor Codes to Inspection Sheets: