The Image and Notes Editor makes the service advisor as efficient as possible when adding, correcting or editing conditions, notes, actions and images. The Images/Notes Editor is used by the service advisor on inspections and work orders to edit the images and notes, and approve customer notes.
Table of Contents
General Functionality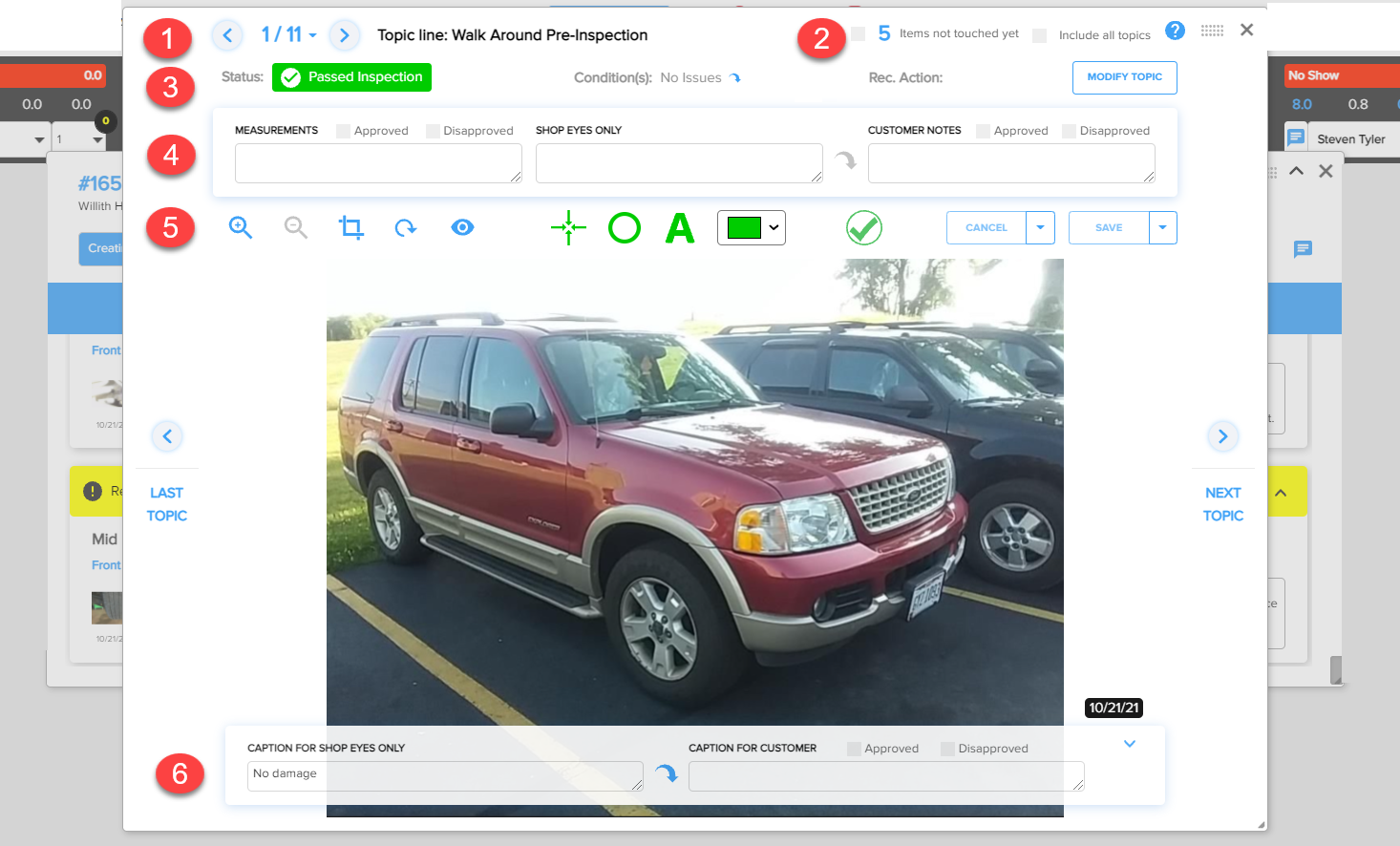 Topic Navigator
Untouched/All Topic Filter
Topic Results
Tech Notes
Image Editing Tools
Image Captions
- Help Mode
- Drag and Drop Crosspad
- Button to update Topic Results
- Zoom In / Zoom Out
- Crop Tool
- Image Rotator
- Image Suppressor
- Directional Arrows
- Callout Circle
- Add text
- Change color text and edit tools
- Add checkmark
- Copy and paste / Auto-approves comment
- Remove Image edits / Reset image to original
- Save Image edits / Save as copy / Download
Note: To learn more about how to use any of the features hover over any icon within the Images/Notes Editor pop-up and you will see a tool tip
Using the Images/Notes Editor Button
Open the RO tile
Navigate to either the "Work Order" or "Inspection Reports" tab
Click the Images/Notes Editor button
Approve/disapprove Notes for customers
Edit or hide photos from the customer's inspection report

Note: Please be aware that all photos are automatically approved and made visible on the inspection report. Please be sure to "hide" all photos you do not want on the inspection report.

Approve/disapprove Image captions
Hit the "x" for the option to "Approve all" IMAGES and NOTES to be added to the inspection report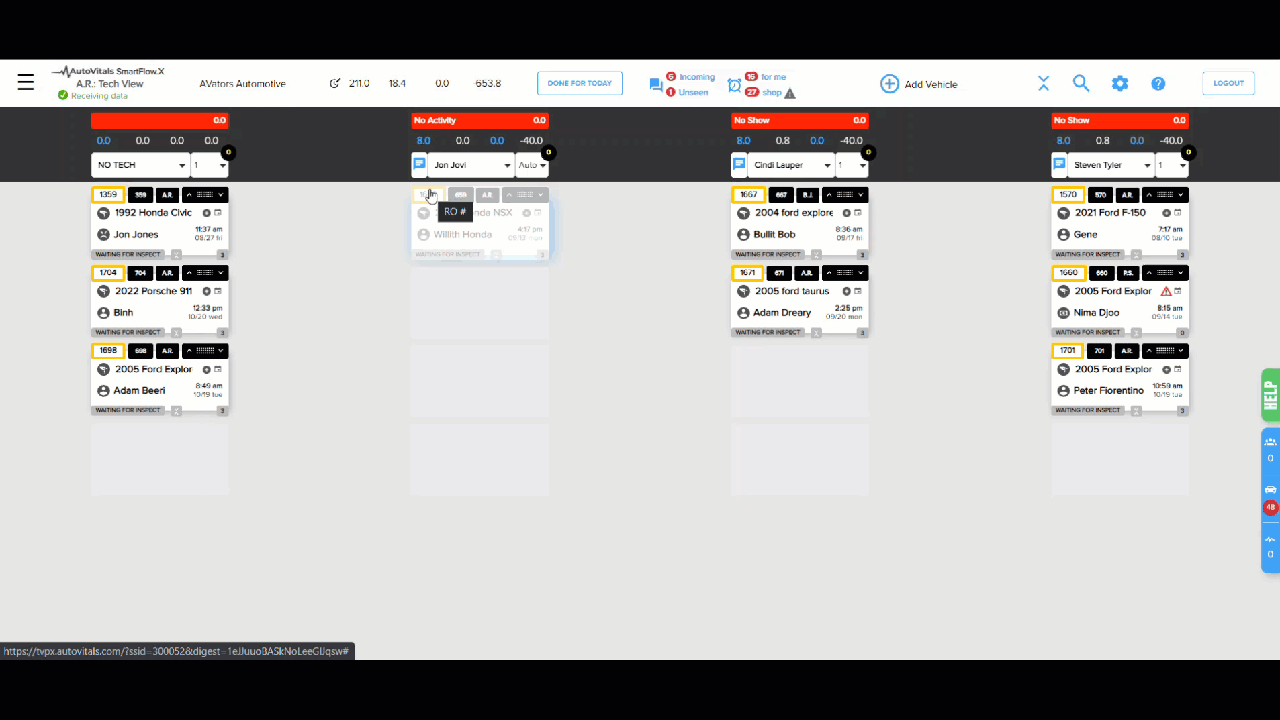 The Approve All Button
The "Approve All" button approves ALL images and notes on to the inspection report. This action will convert ALL Shop Eyes Only Notes into Customer Notes.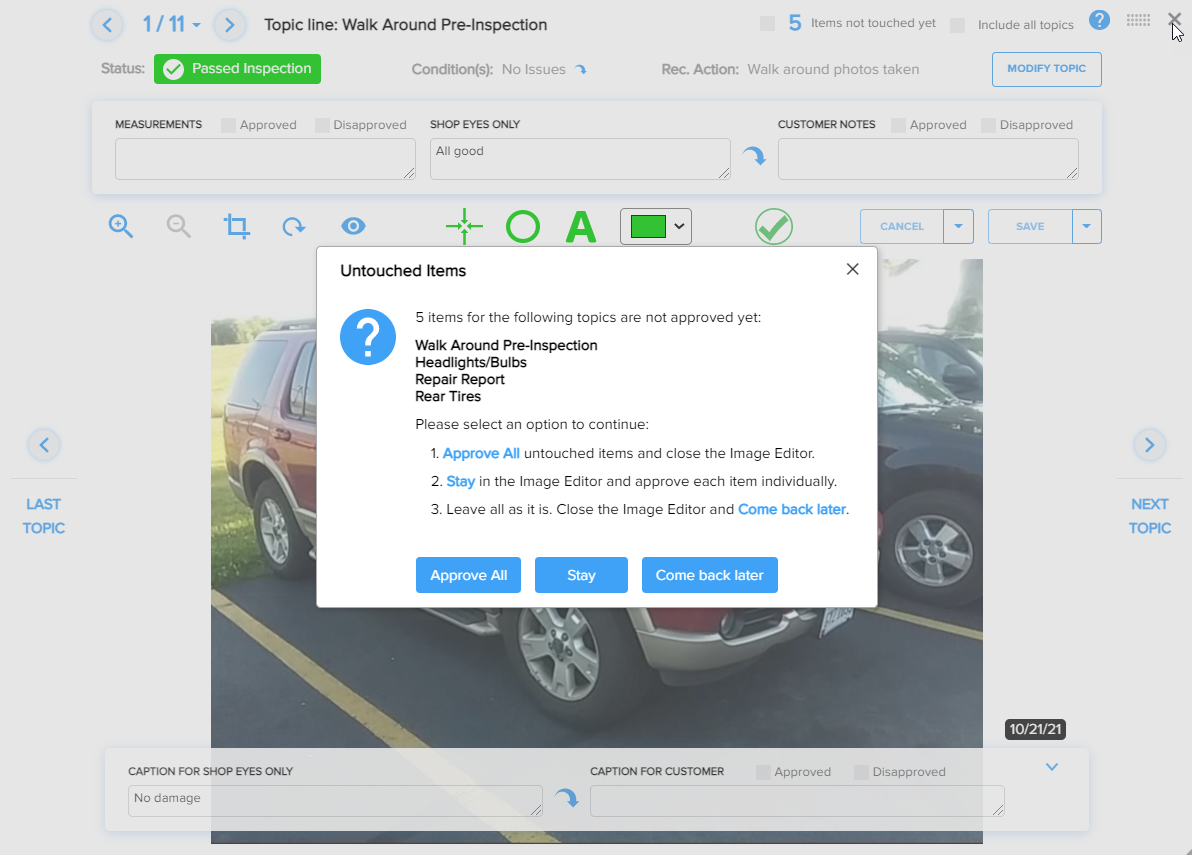 Editing Images and Notes Without Using the Images/Notes Editor
1. Editing an Image
Navigate to the Topic or Job you would like to edit
Click on the photo you would like to edit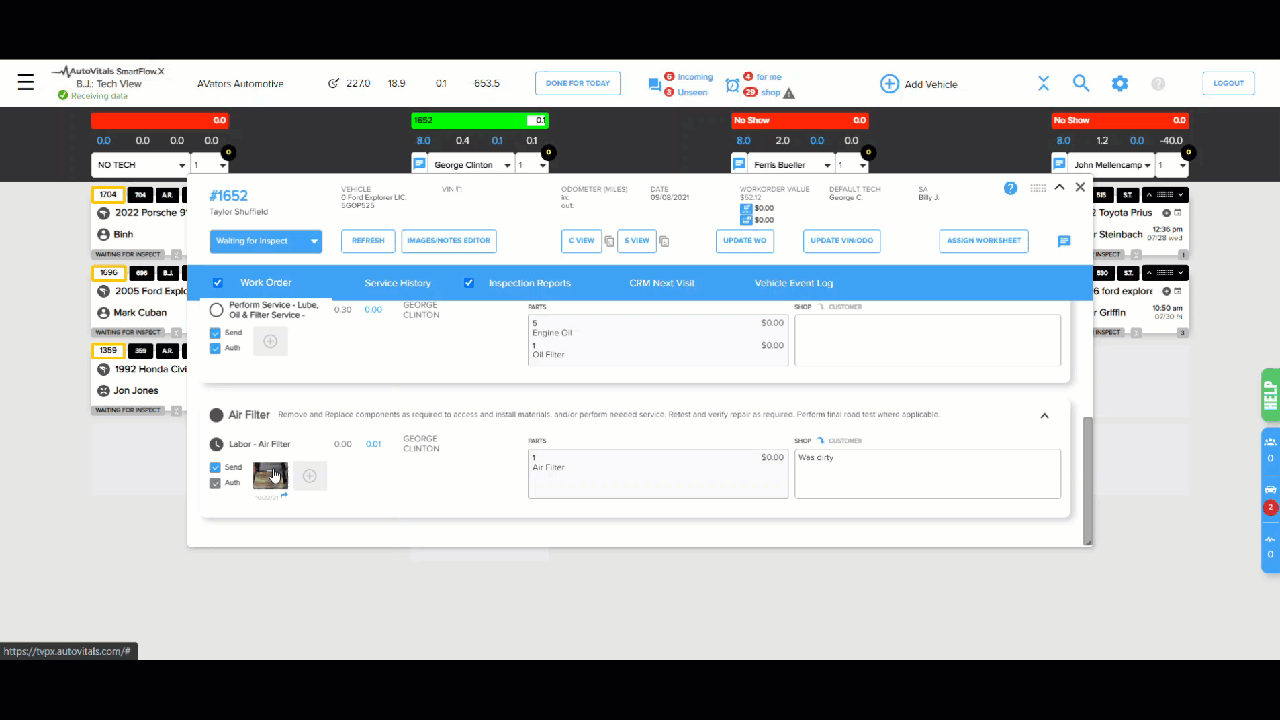 2. Editing a Note
Navigate to the topic you would like to edit
Easily copy, paste and auto-approve tech notes into customer notes using the blue arrow OR
Create a custom note specifically for the customer and click out of the section to auto-approve

3. Editing Topic Results
Navigate to the topic you would like to edit
Select the topic and change status, condition, or recommended action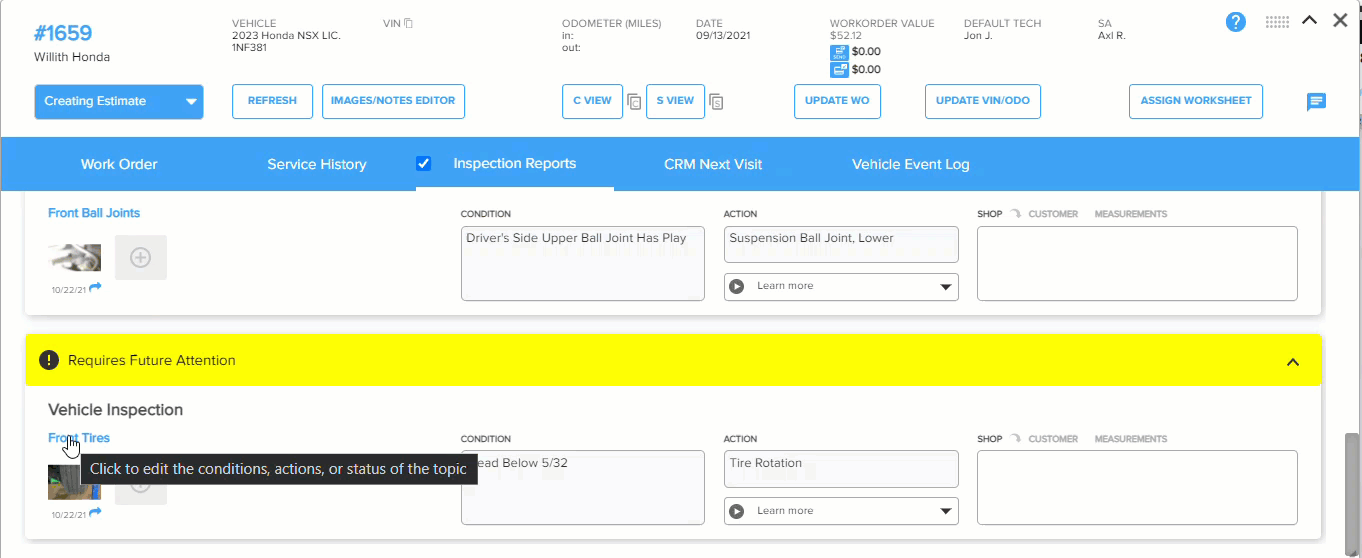 Moving Images
Use this button to move or copy images to the correct job line or inspection topic. Moving images to other RO's is also possible as long as the RO is still open on the TVP. Please note each photo will need to be moved individually, there is currently no way to move multiple photos at once.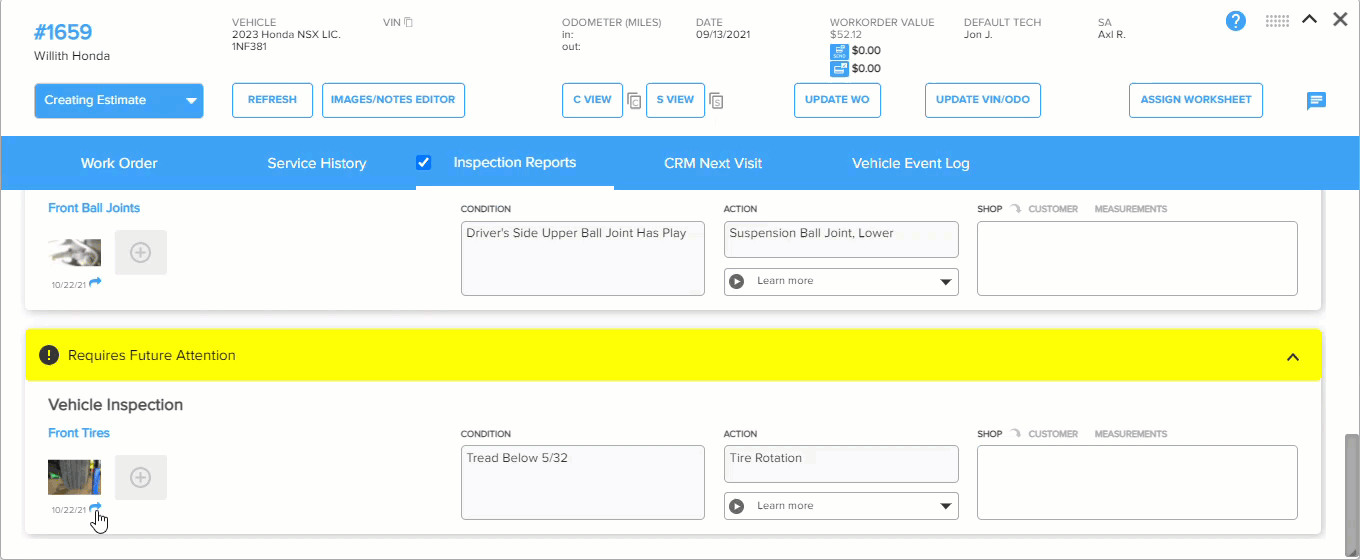 Note: If there are more than 6 photos to a topic you will need to scroll over to view the other images