What's In This Article:
How to Edit a Section: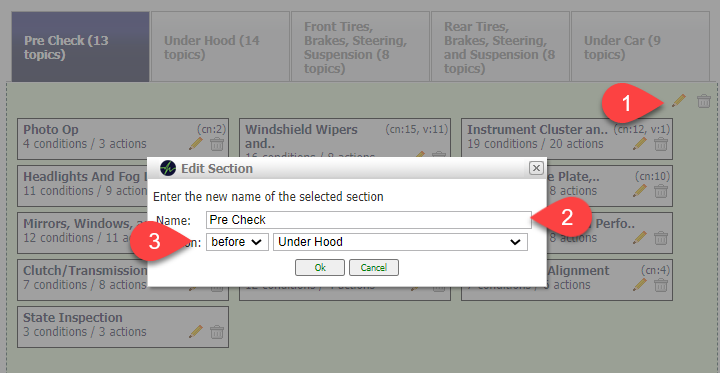 1). Click the pencil icon
2). Name the Section
3). Choose where the section is oriented in regards to the rest of the sections (i.e. you can make it so the technicians work from front to back under hood).
How to Edit a Topic: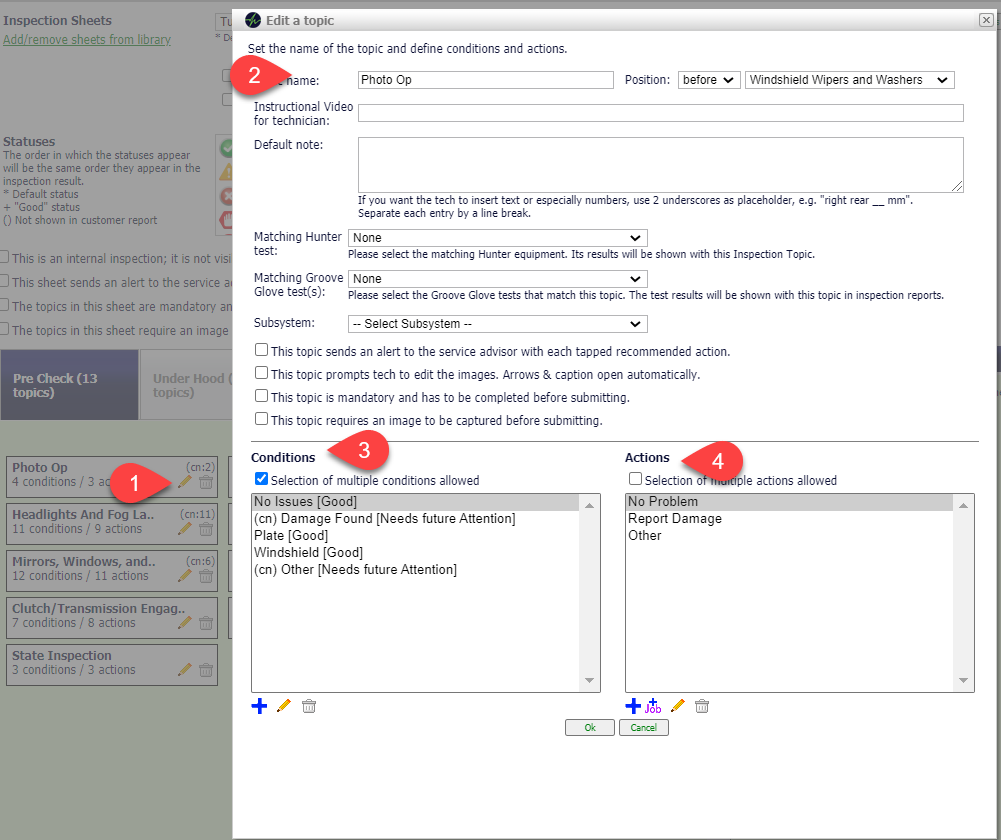 1). Select the Pencil Icon
2). Here you can edit the name of the topic and its orientation
3). Choose the different conditions for a topic
4). Choose different actions for topics.
How to Add Conditions: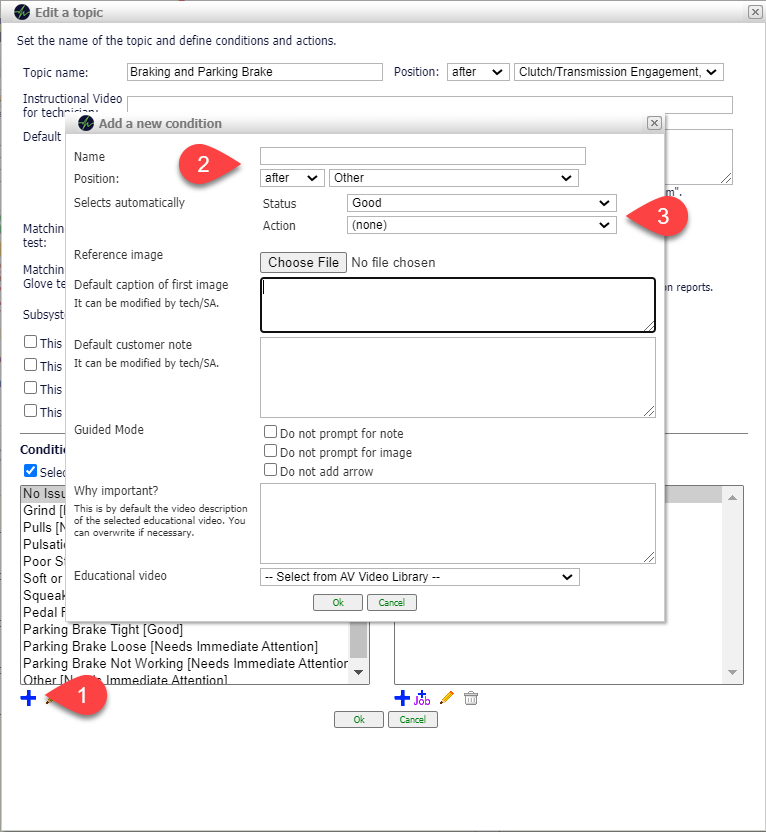 1). Select the "Add" button
2). Name and position your condition
3). Select the "status" (Good, needs attention, etc). and the correlated action
How To Map a Condition to an Action:

1). When modifying a condition as outlined in the step above, you can select a specific action to be associated with it by clicking the drop-down outlines in the photo above
How to Add Canned Jobs as Actions: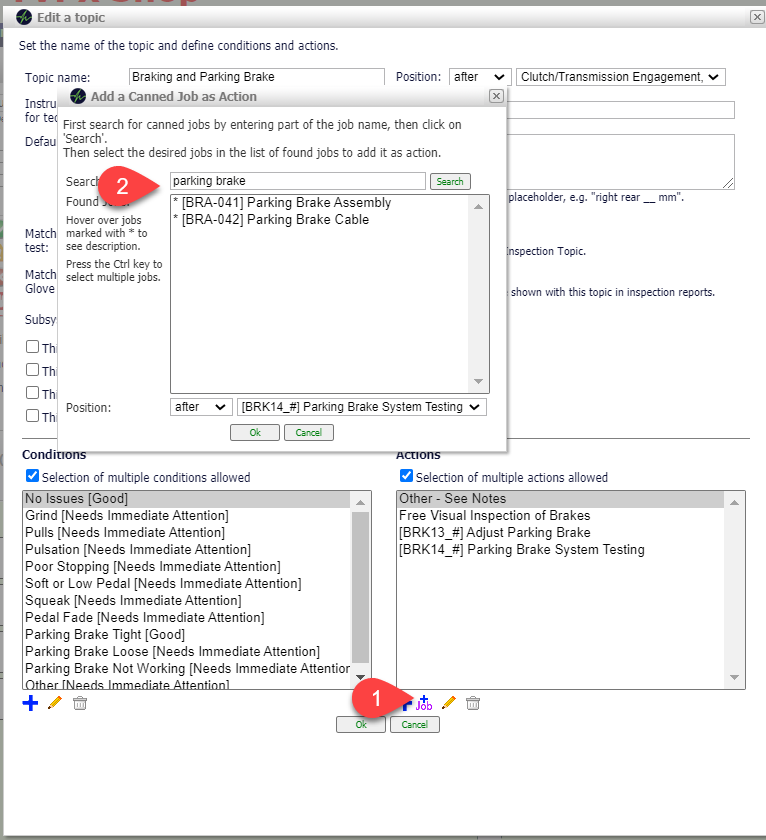 1). Click the "+ Job" button
2). Type put the canned job you would like to add
3). double-check the position is where you would like it.
How to Add and Delete Topics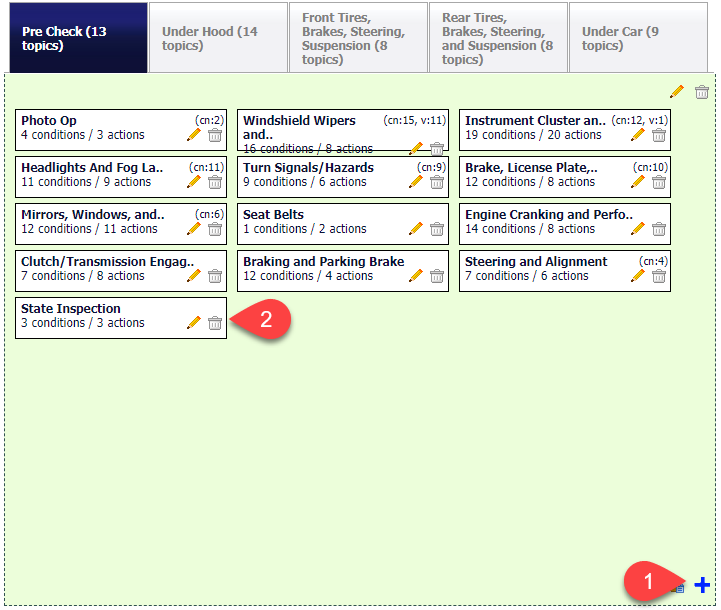 1). How to add topics
2). How to delete topics
How to Add Customer Video to Inspection Condition: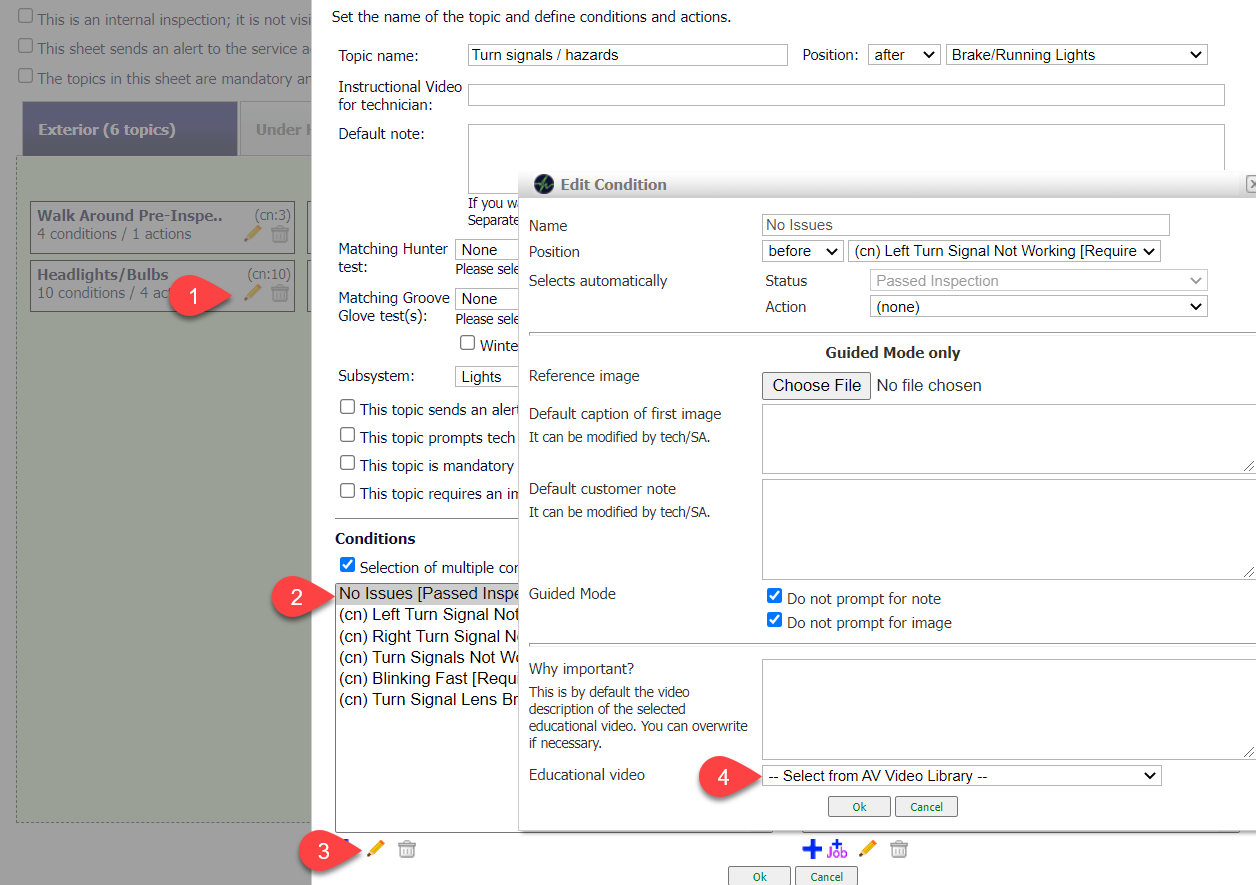 1). Select the pencil icon on the topic you are editing
2). Select the condition you want to edit
3). then select the pencil icon
4). Click "Select from AV Video Library to select the video in the AV library you want to add.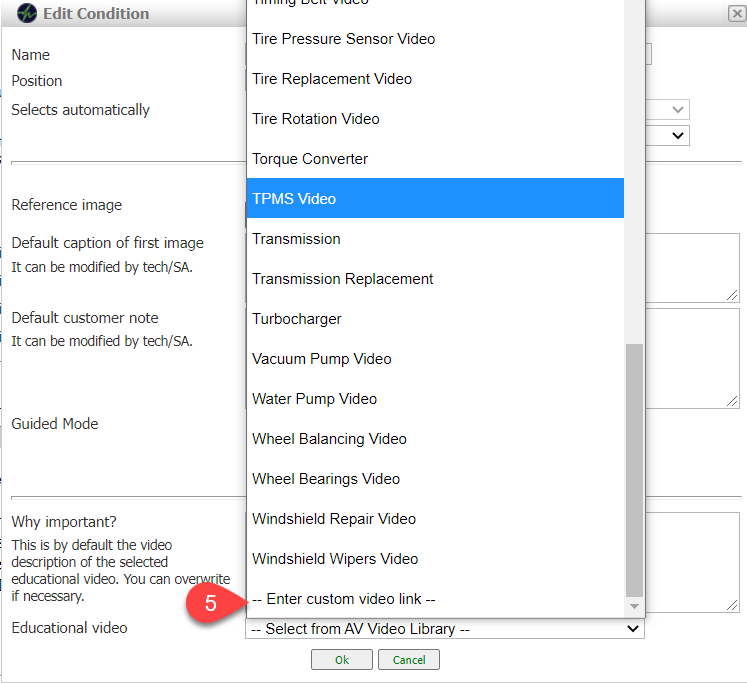 5). If you want to add your own custom video, select custom from the drop-down




6). Paste a URL of a video you would like to upload and then replace the thumbnail or Photo that appears before the video.