Once you have setup your Reviews Feature you can manage your online reputation and respond to customer reviews without leaving your BayIQ Dashboard.
Reviews Inbox
In your Reviews Inbox, you'll find all reviews left since enabling the Reviews Feature. Here, you can easily view and respond to customer reviews.
Step 1
To access your Reviews Inbox. Select Reviews from the menu at the top of the page. Then, select Reviews Inbox.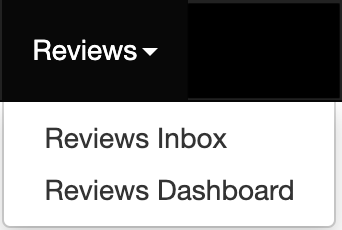 Step 2
Use the filtering options on the left to display reviews left by your customers, then select Update.
Market - select your business
Store - select one or more stores
Sort By - choose how to view your results
Rating Range - choose a range of start ratings to view
Date - select a date range to view reviews left during this time
Show Needs Response - view reviews that have not been responded to
Show Archived Reviews - display reviews that have been archived
Show Matched Reviews - matched reviews are reviews left by a customer from your BayIQ database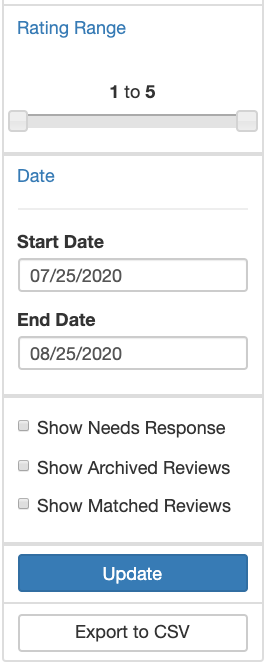 Step 3
Your reviews will display on the right. The Reviews Inbox allows you to respond directly to your customer on Google by selecting the Respond button.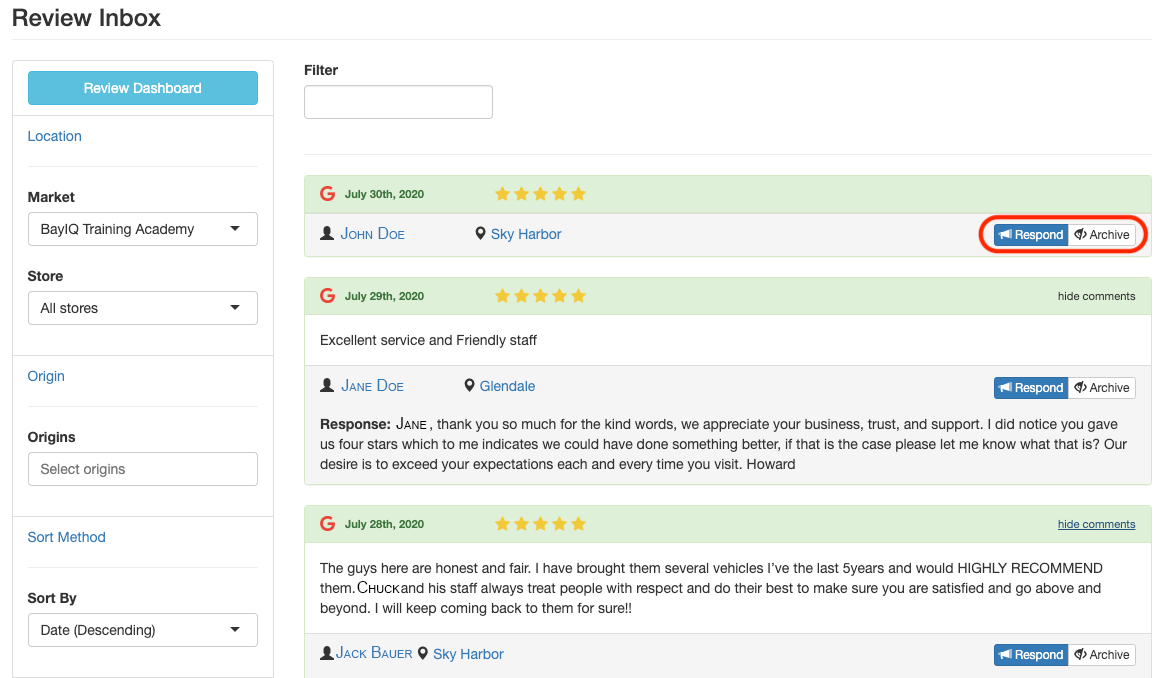 Step 4
Once you've selected Respond, enter your response in the popup window and select Respond.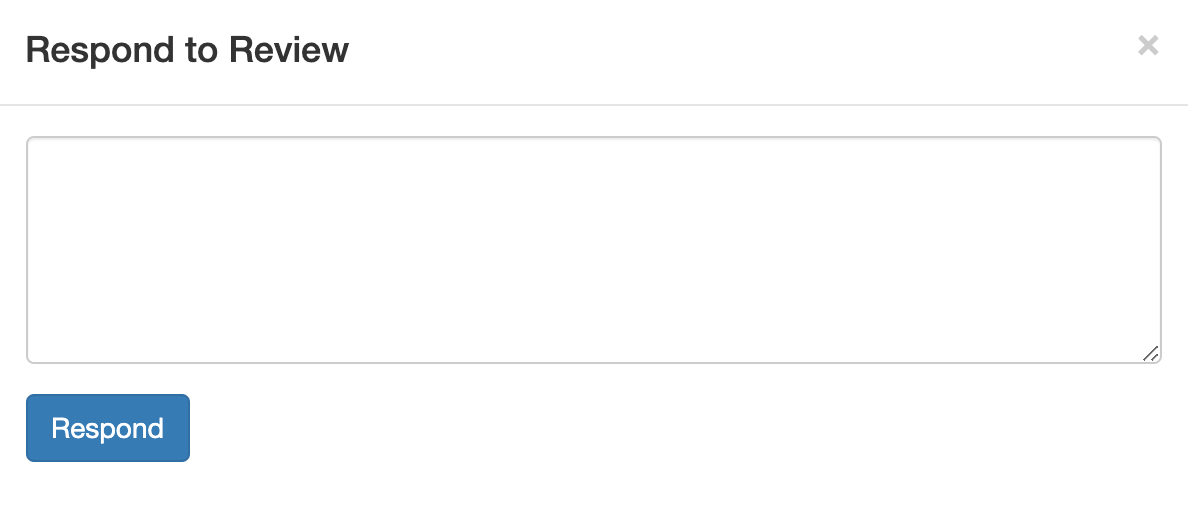 Your response will be posted to the social media site where the review was left.
If you have any additional questions, reach out to our Support Team by clicking Submit a Request in the top right-hand corner of this page.