Register a Customer for Rewards
Step 1
Log into your TCS TireWorks HD point of sale system. Next, review the customer information and confirm the complete address, cell phone and an email address are listed on the customer profile.
Then, open a work order which has not been finalized. At the bottom of the work order, you'll find a Loyalty Rewards button. A yellow icon represents a customer who is not a rewards member and green represents a Registered Rewards Customer.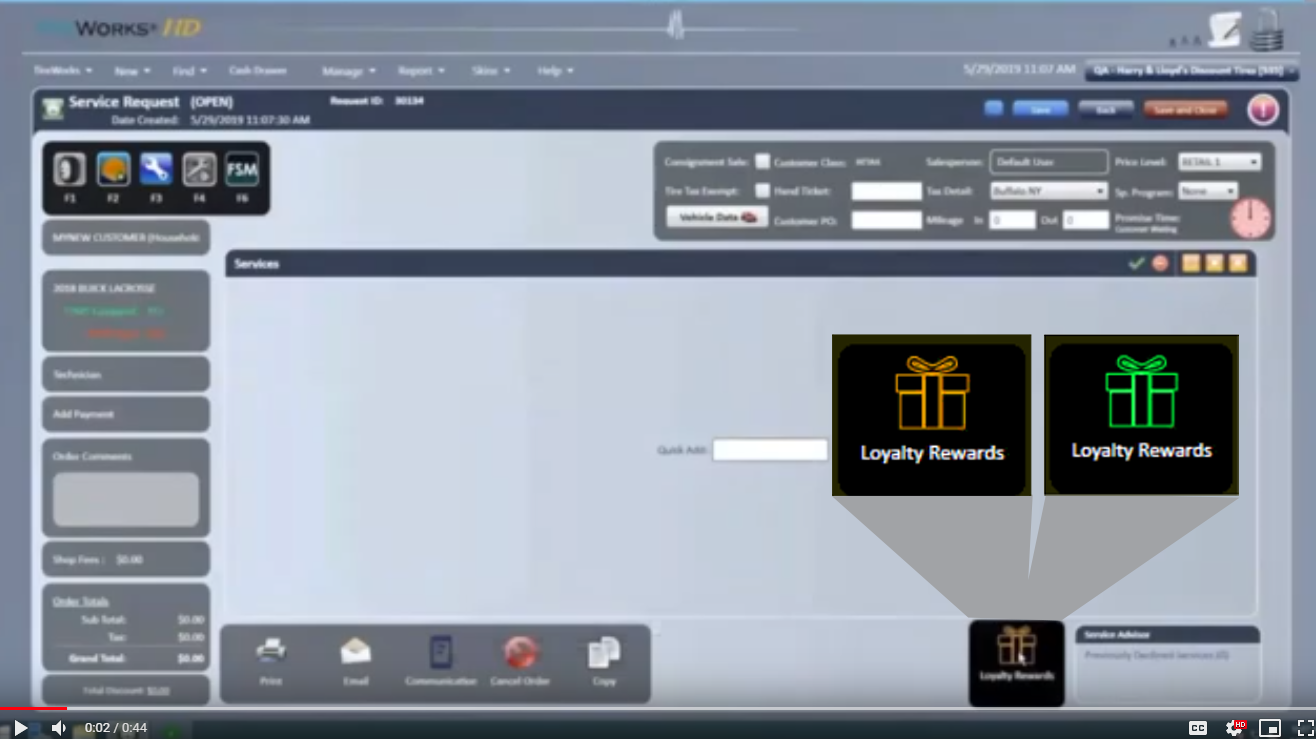 Step 2
If the icon is yellow, select the Loyalty Rewards button shown in Step 1, then the red Enroll button.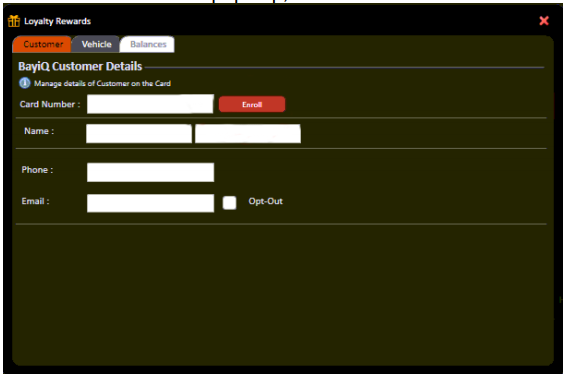 Step 3
Next, search for an existing rewards account. Your customers can register for your Rewards Program online or via text-to-join, so it's possible they may already have an existing rewards account. Search the customer's last name and select Go.
Select an existing rewards account from the search result list or click Sign Up to register the customer.

Step 4
Next, the customer info tab will open. Confirm the customer information to include cell phone, email address, and physical address. You'll also need to check/click the following:
Card Number: Leave this blank, BayIQ automatically generates a rewards card number

Virtual Check Box: Leave this box checked, the rewards program is only virtual and does not provide physical cards.

Customer Type: Choose Retail, Commercial, or Military.
Birthday: Select birth month and day. Note: The birthdate is optional. Customers with a birthdate can receive an automated birthday email which can be enabled or disabled.
Subscription: Rewards customers are enrolled with their email address by default. If the customer would like to receive transactions receipts, rewards, and service reminders by text message instead, check the Allow to Receive SMS box.
Select Submit to complete registration.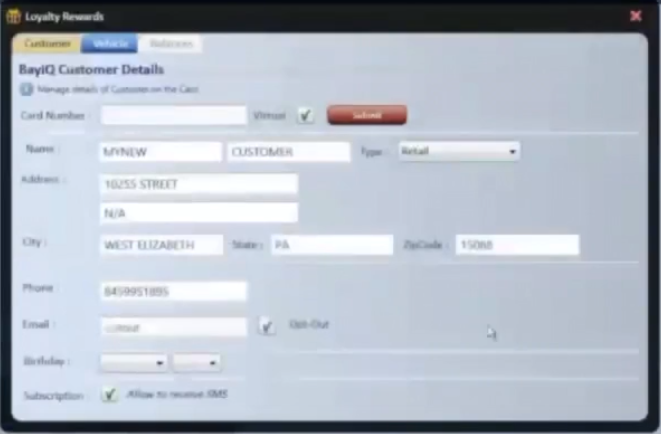 Redeeming Rewards
Select the reward you'd like to apply to the work order, then select Redeem in the bottom right corner. The bonus, point reward, or promotion will be automatically added to the open work order.
Note: Do not click Redeem Gift Card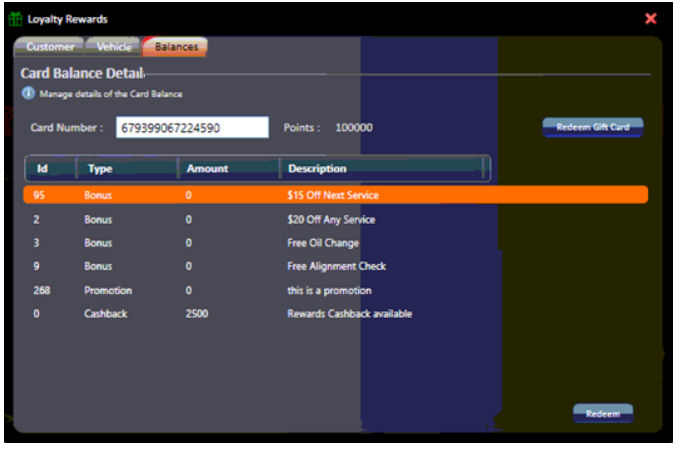 Viewing Rewards on an Invoice
Any rewards used will now be listed on the invoice. Once the invoice is finalized, the rewards are removed from the customer's rewards account.
After the Transaction
After closing the invoice, the customer will receive an email or text with the service summary and redemption. In addition, the email will include the number of new point rewards awarded from their transaction.