Register a Customer for Rewards
Step 1
Review the enrollee's customer information to confirm a Cell number and Email address are listed on their profile.
Step 2
Open a work order for the customer you'd like to register and select the BayIQ icon at the top of the page.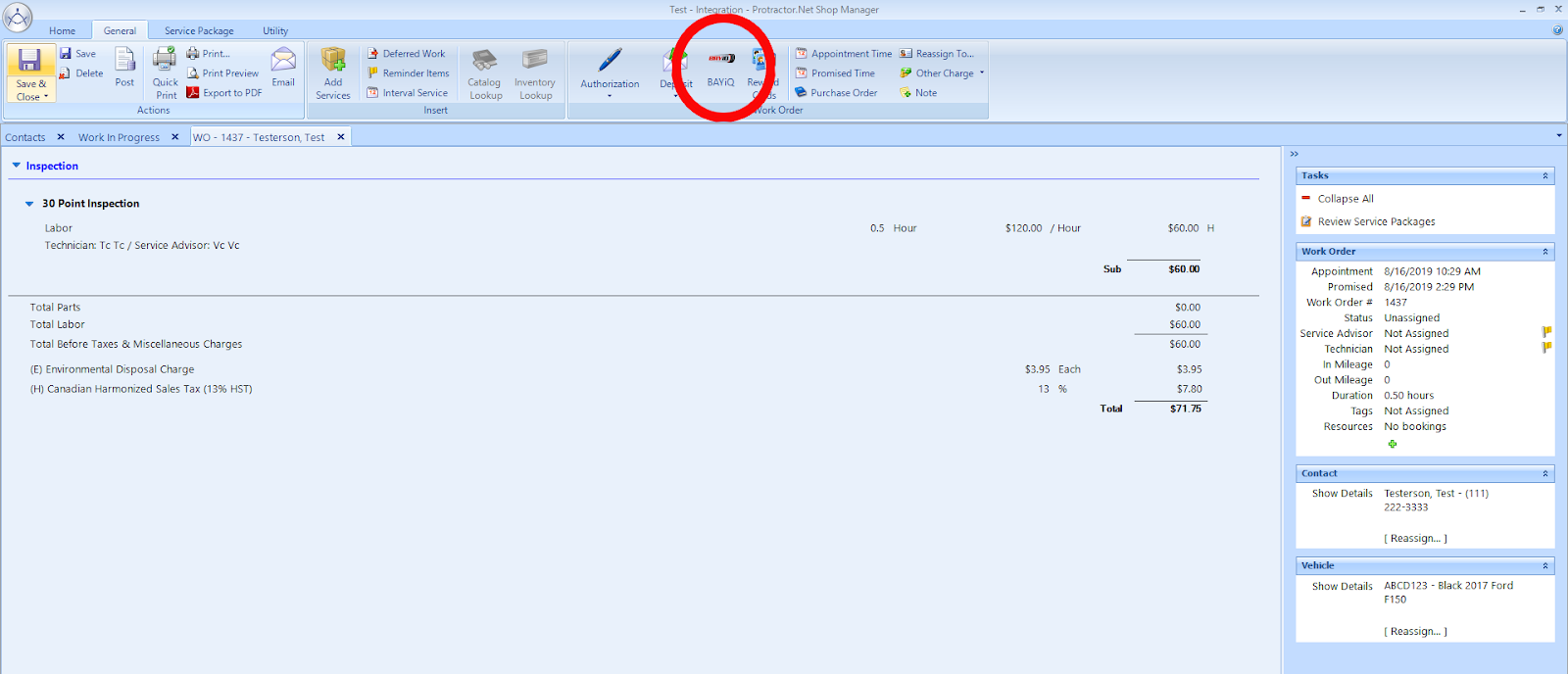 Step 3
If a rewards account isn't already tied to the work order, a search window (shown below) will display. This will search for a customer who may have registered for rewards via the text-to-join option or your website rewards page.
Enter the customer's last name, phone number, or email address and select Search. The search results will then be displayed. If you find an existing rewards account for your customer, select the customer from the list and click ok.
If no customers are found, select Register.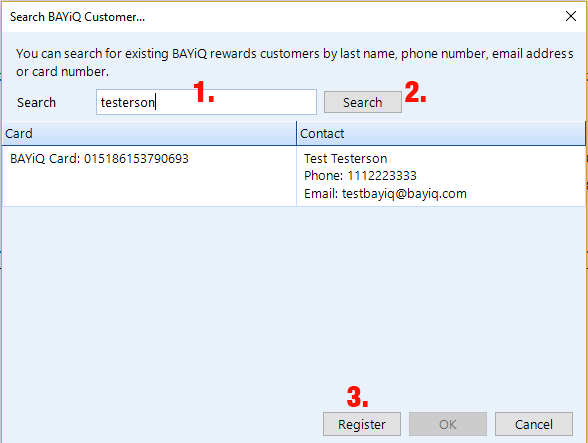 Step 4
Once Register is selected, a registration page will display.
Type: Select Retail, Commercial, or Military

Allow Text Messaging: Checking this box will send all rewards notifications, transactions receipts, and service reminders to your customer via text message. Leaving this box un-checked will send communications via email.

Birthday: Enter the customer's birth month and day. Note: The birthdate is optional. Customers with a birthdate can receive an automated birthday email which can be enabled or disabled.

Virtual Card: Always check the Virtual Card check box, physical cards will never be used.

Select Ok once complete.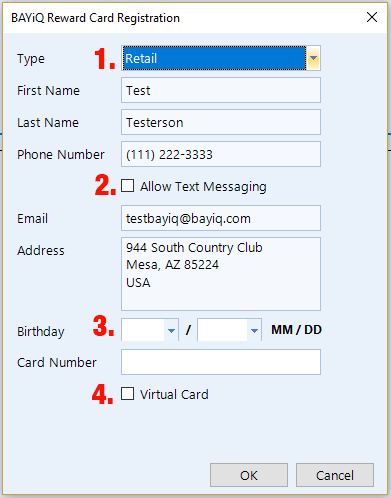 Your customer is now a registered rewards member.
Redeeming Rewards
Step 1
Once a customer is registered for the rewards program, select the
BayIQ icon at the top of the page from the work order.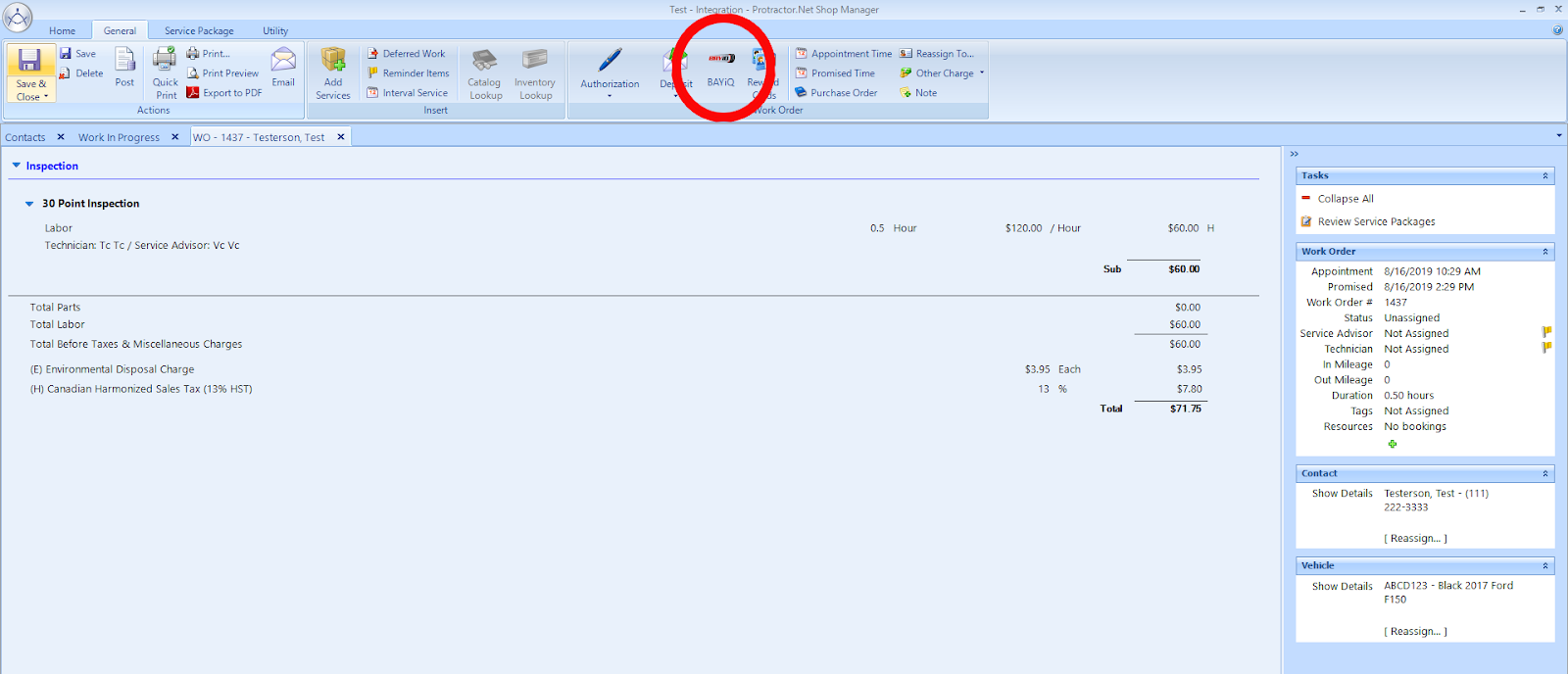 Step 2
A new window will open showing the available point balance, Bonuses, and Promotions. Select the reward or bonuses that you'd like to apply to the customer's work order, then click Redeem to apply the reward.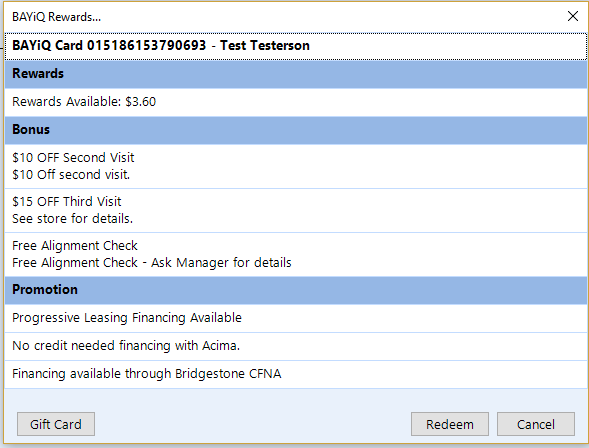 Viewing Rewards on an Invoice
Any rewards used will now be listed on the invoice. Once the invoice is finalized, the rewards are removed from the customer's rewards account.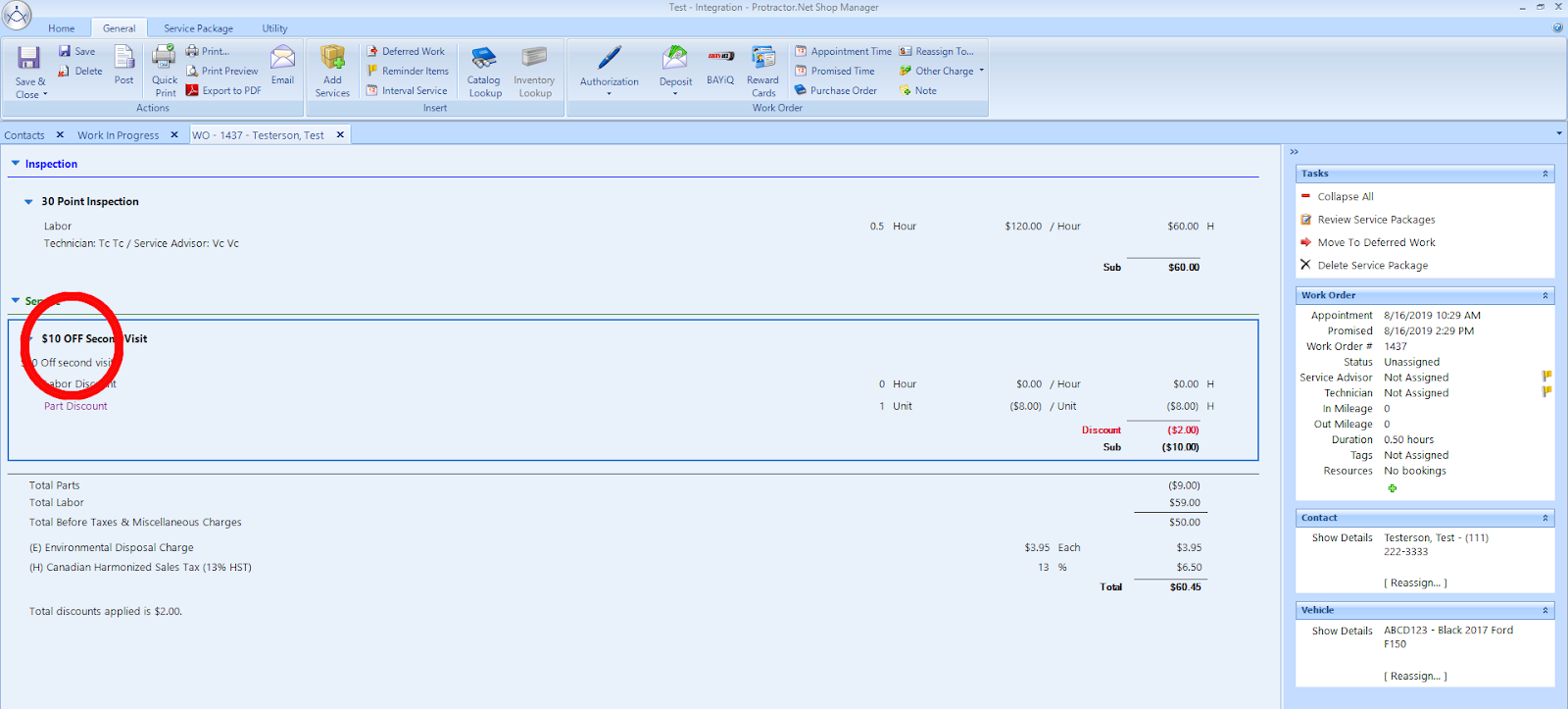 After the Transaction
After closing the invoice, the customer will receive an email or text with the service summary and redemption. In addition, the email will include the number of new point rewards awarded from their transaction.