Registering a Customer for Rewards
Step 1
First, log into your FreedomShop system and open the customer maintenance window for the customer you would like to register. Then, review the customer information and confirm their full mailing address, cell phone, and email address are listed on their profile, and accurate.
Note: If the customer maintenance window doesn't contain all of this information, you will get an error message during the BayIQ registration process.
Once you've confirmed that all of the customer information is present select the Alt-M or BAYIQ Button in the menu to register your customer for rewards.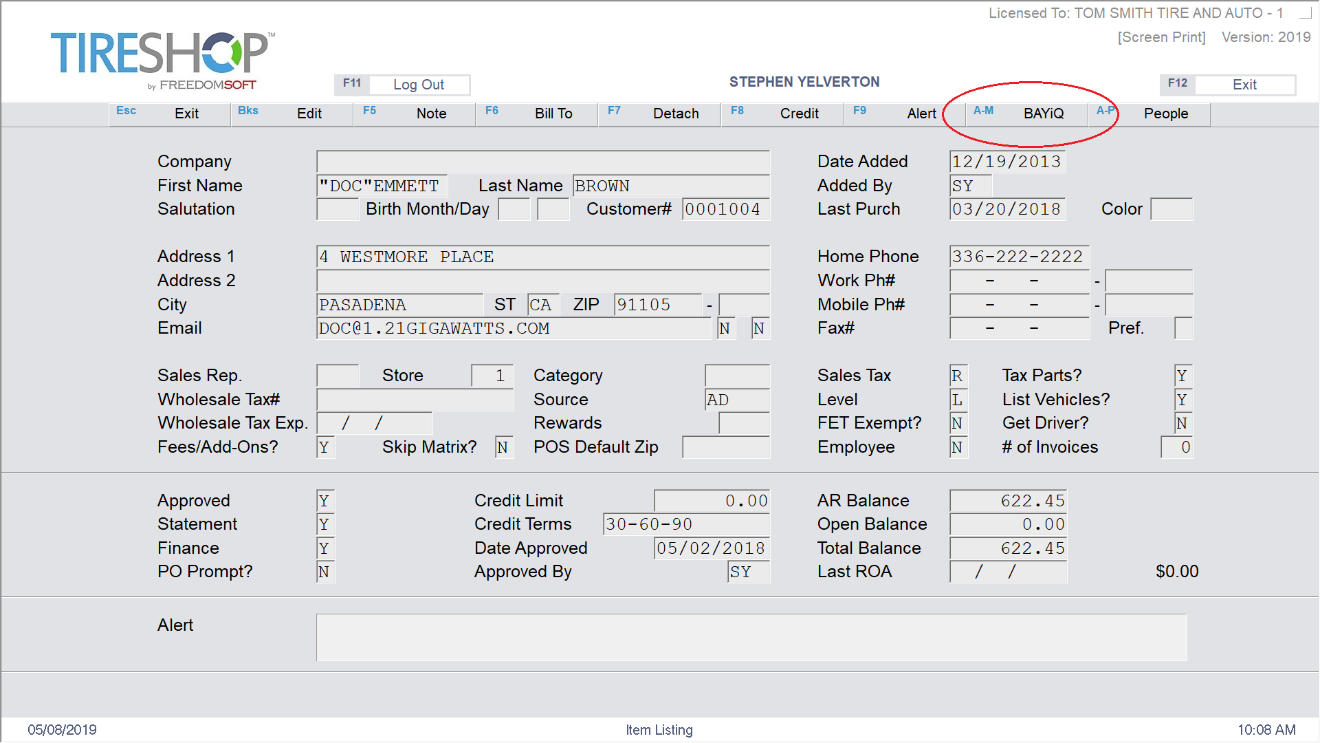 Step 2
You should now see a small window to complete the customer's rewards registration.
Virtual Card - leave this field as a "Y" for Yes.

Card Number - The customer's reward card number will be automatically created. You do not need to enter anything into this field.

Customer Type

"R" stands for Retail, this will be the vast majority of your customers.

"C" is for Commercial customers and is meant for any business account that you service. This would include national accounts as well as local service companies such as plumbers, electricians, and air conditioning heating companies.

Receive Texts? - Choose your customer's communication preference to receive their service reminders. Select "Y" for text messages and "N" for email.

Select Save at the top of the window once complete.

Step 3
Next, review the registration confirmation window. If the selections are correct, select Yes and select No to make any revisions.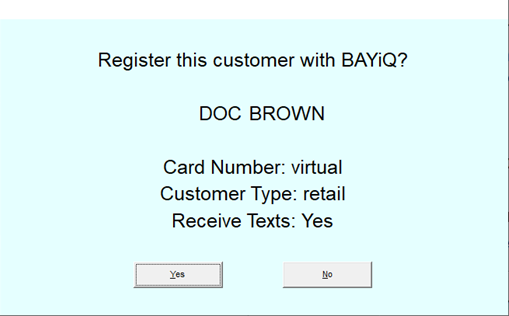 Once you have selected yes, the registration will be confirmed by the message shown below. Select OK to continue.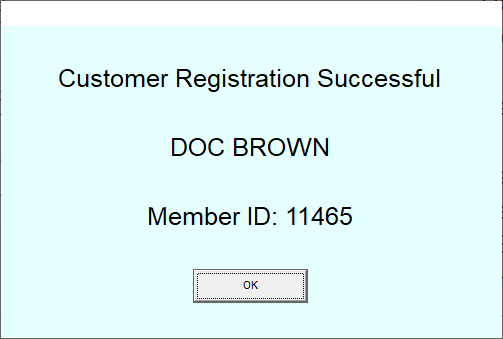 Redeeming Rewards
On an open word order, you'll see Rewards Member in red on the customer information window to indicate customer is already a rewards member. If this area is blank, the customer has not registered for your rewards program.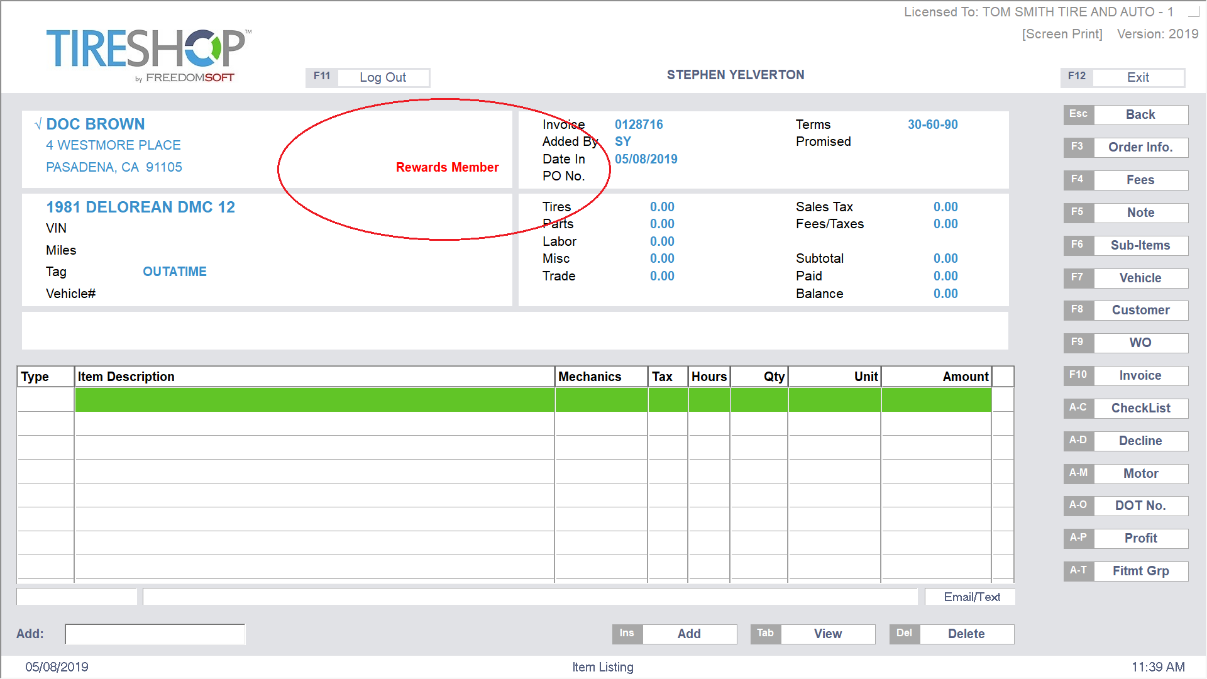 To add rewards to your customer's work order select Add at the bottom of the window, the select the BAYiQ Rewards from the menu.
A new window will open with the customer's available rewards. Highlight the reward you'd like to redeem and click Select at the bottom of the window to apply the points or bonus to your work order.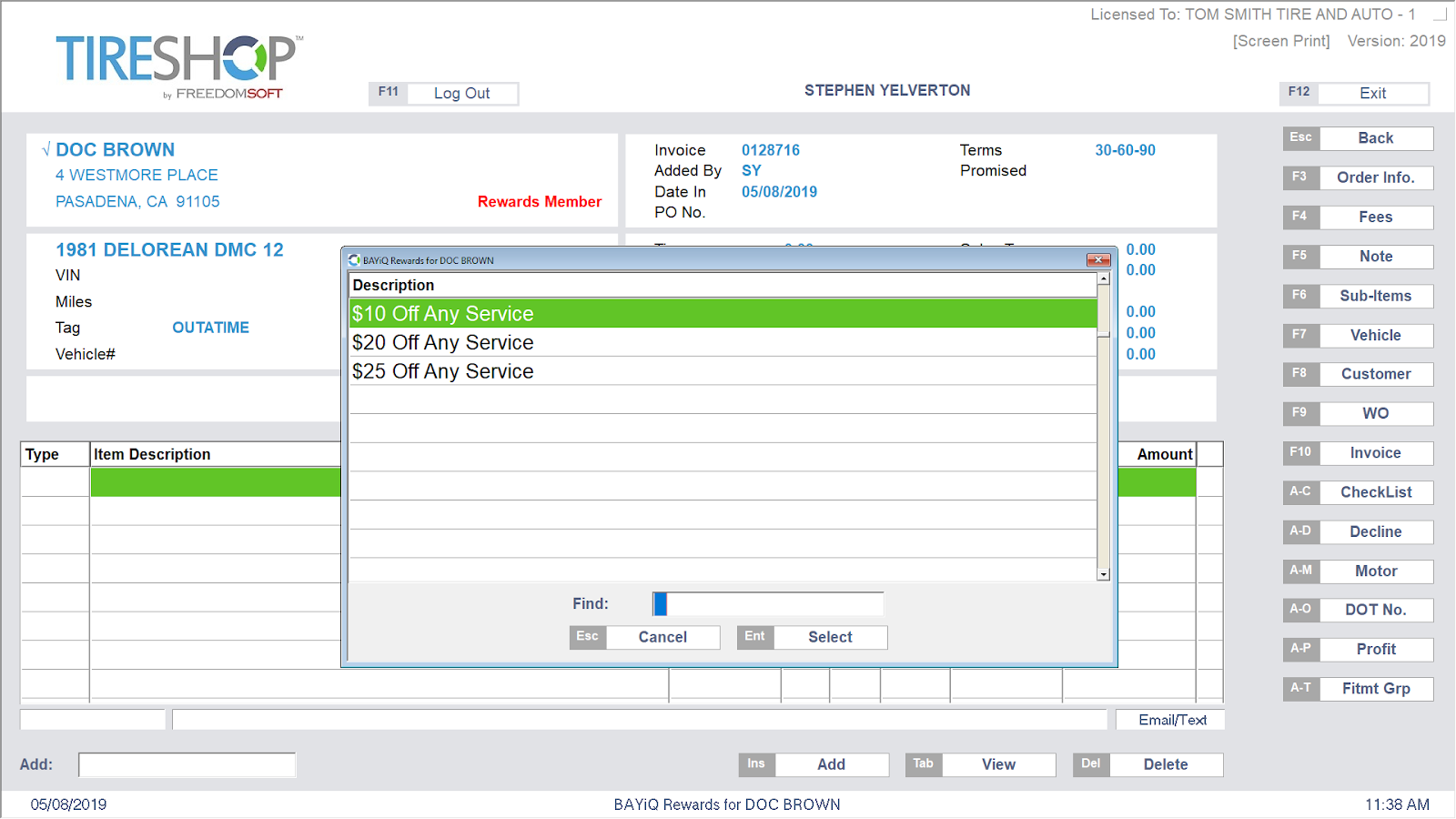 Viewing Rewards on an Invoice
Any rewards used will now be listed on the invoice. Once the invoice is finalized, the rewards are removed from the customer's rewards account.
After the Transaction
After closing the invoice, the customer will receive an email or text with the service summary and redemption. In addition, the email will include the number of new point rewards awarded from their transaction.