Register a Customer for Rewards
Step 1
Review the customer's information and confirm Cell Phone and an Email Address are listed on the customer profile. Then, select the BayIQ button in the bottom left corner.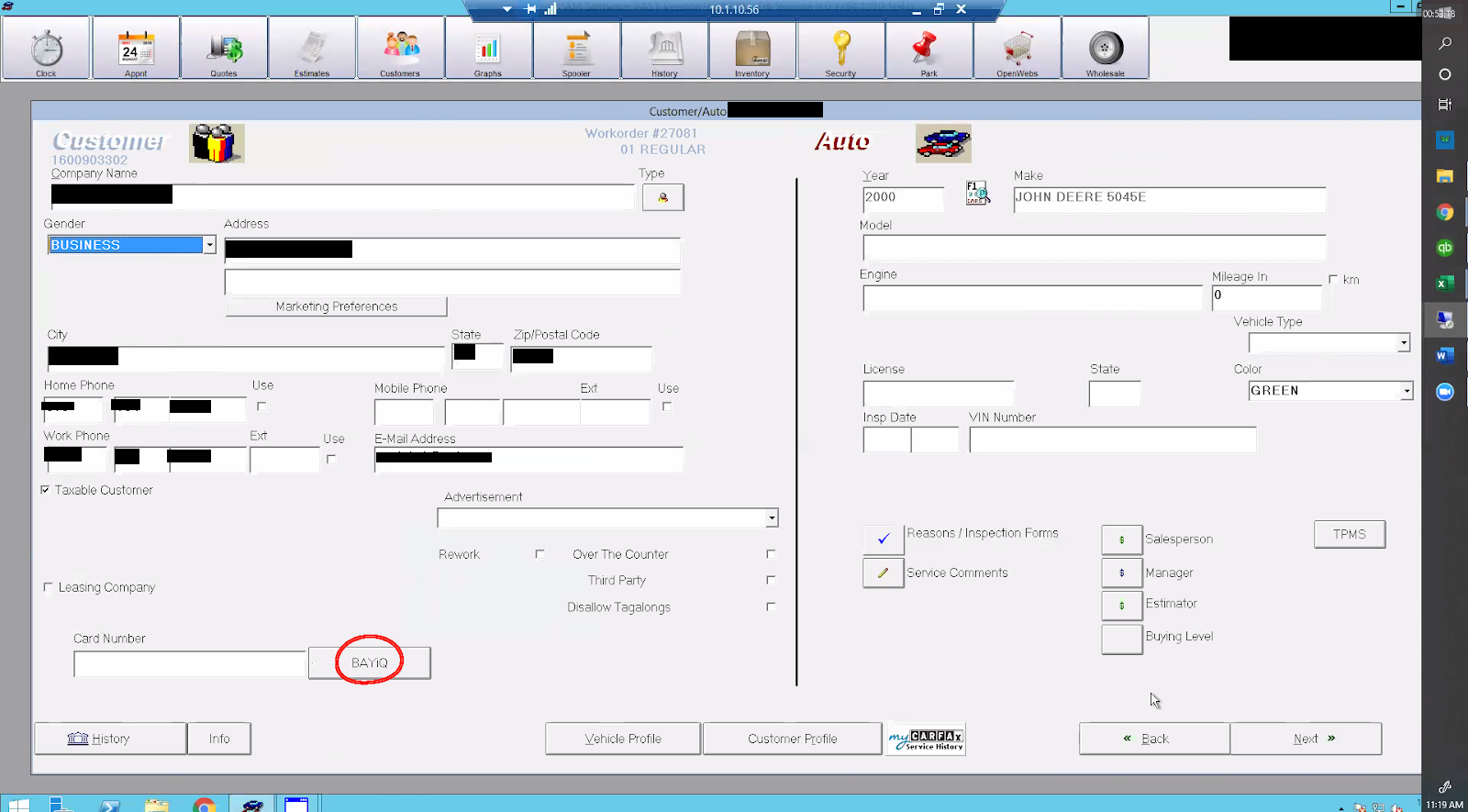 Step 2
If the VAST/MAM system is unable to locate an existing rewards account for this customer, a search window will appear in the center of the screen, select Search. This will search for a customer who may have registered via the text-to-join option or your website rewards page.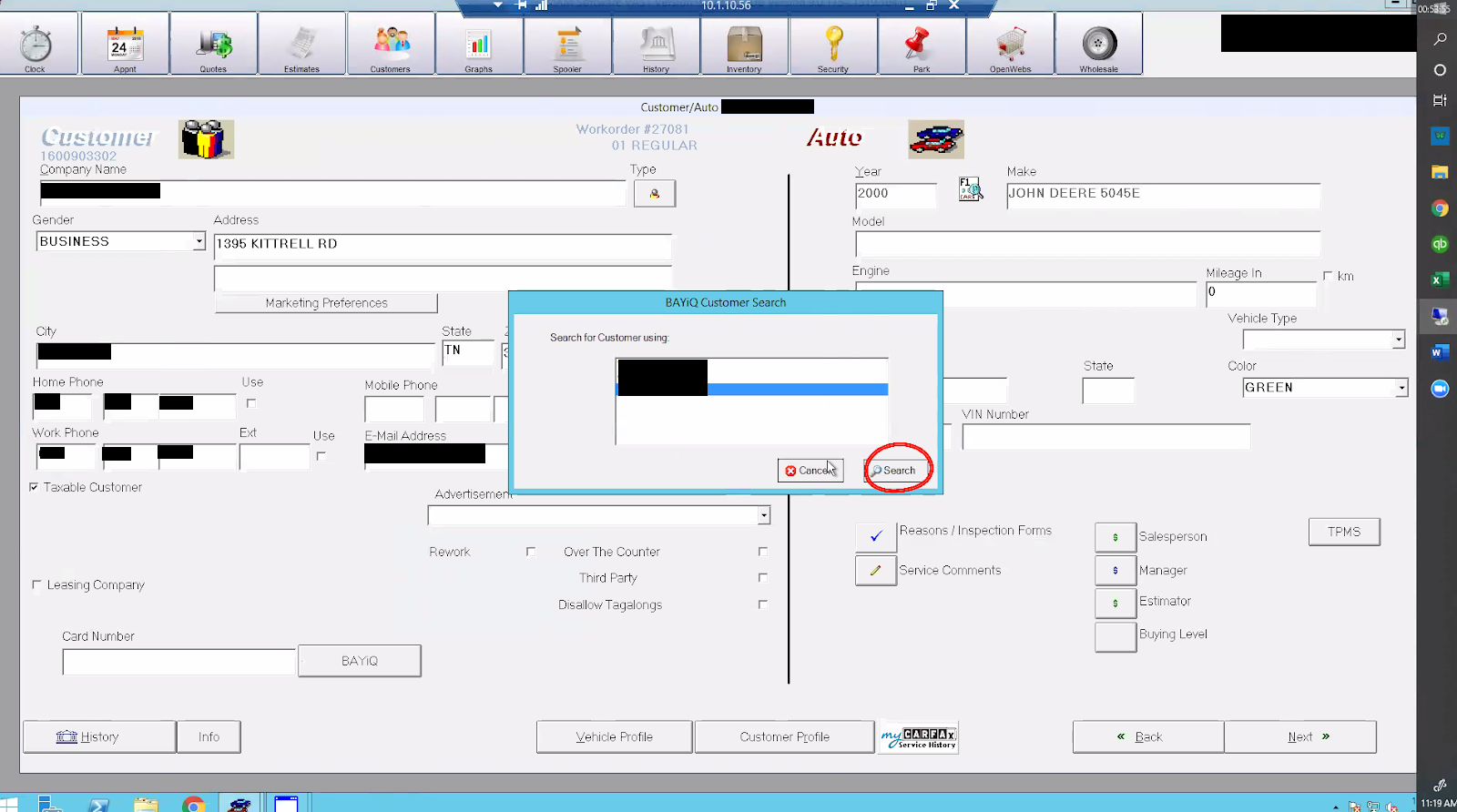 Step 3
If the customers is not already a rewards member, the BayIQ Customer Registration window will open.
Type: Retail, Commercial, Military

Allow SMS Messages to Phone: Checking this box will send all rewards notifications, transactions receipts, and service reminders to your customer via text message. Leaving this box un-checked will send communications via email.

Birth Date: Enter the customer's birth month and day. Note: The birthdate is optional. Customers with a birthdate can receive an automated birthday email which can be enabled or disabled.

Create a Virtual Card: This option should always be selected, no physical cards will be sent.
Once finished, select Create Profile. Your customer is now a registered Reward Member.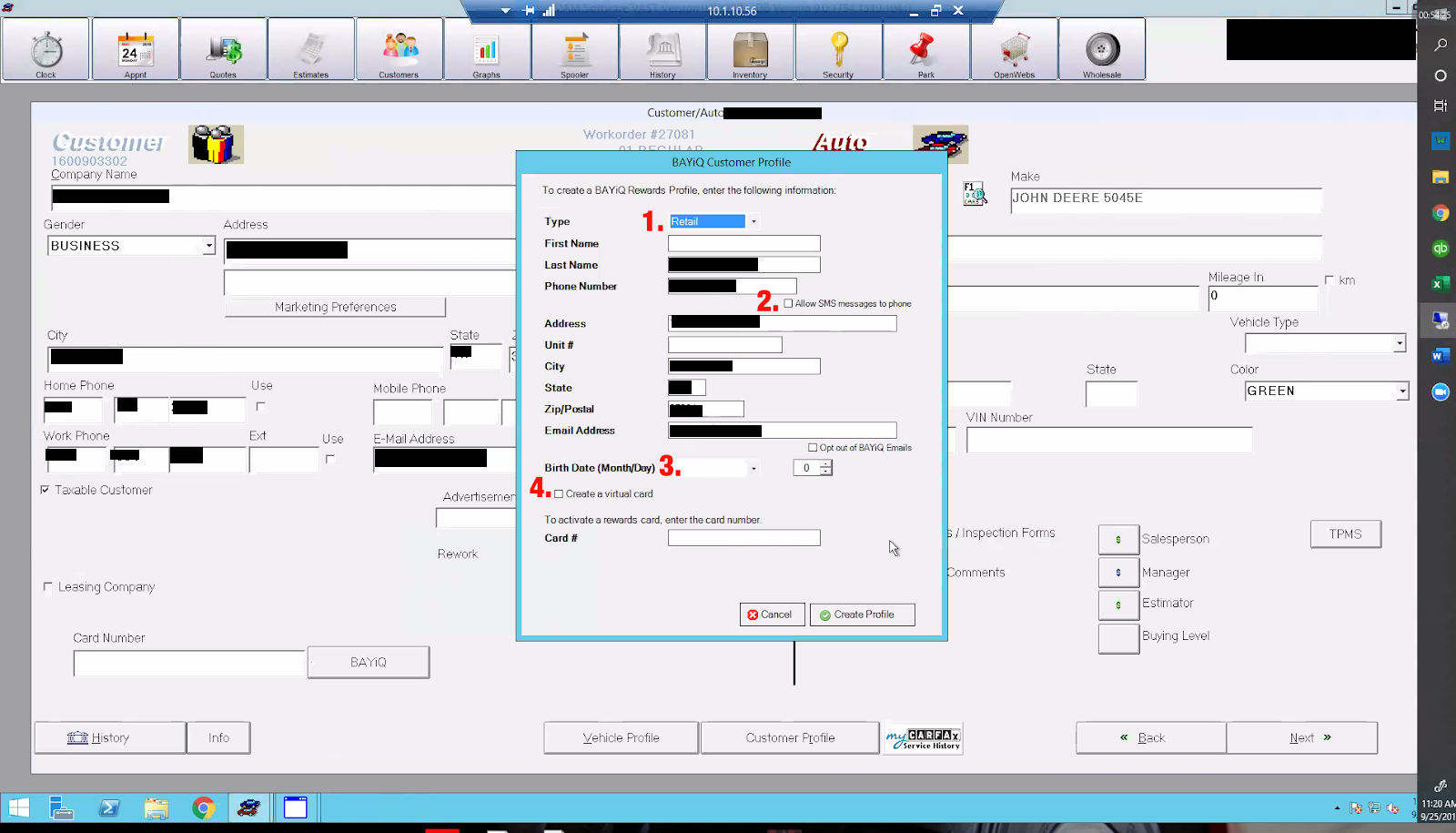 Redeeming Rewards
Step 1
To redeem rewards, open a work order and select the Discounts button. Then select the BayIQ button: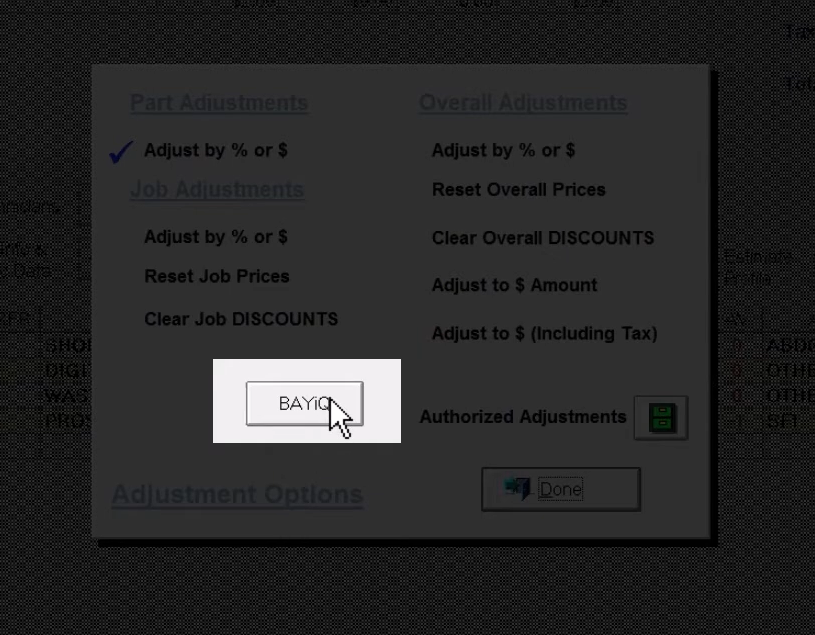 A new window will open showing the available point balance, Bonuses, and Promotions. Double click on the reward or bonuses that you'd like to apply to the customer's work order.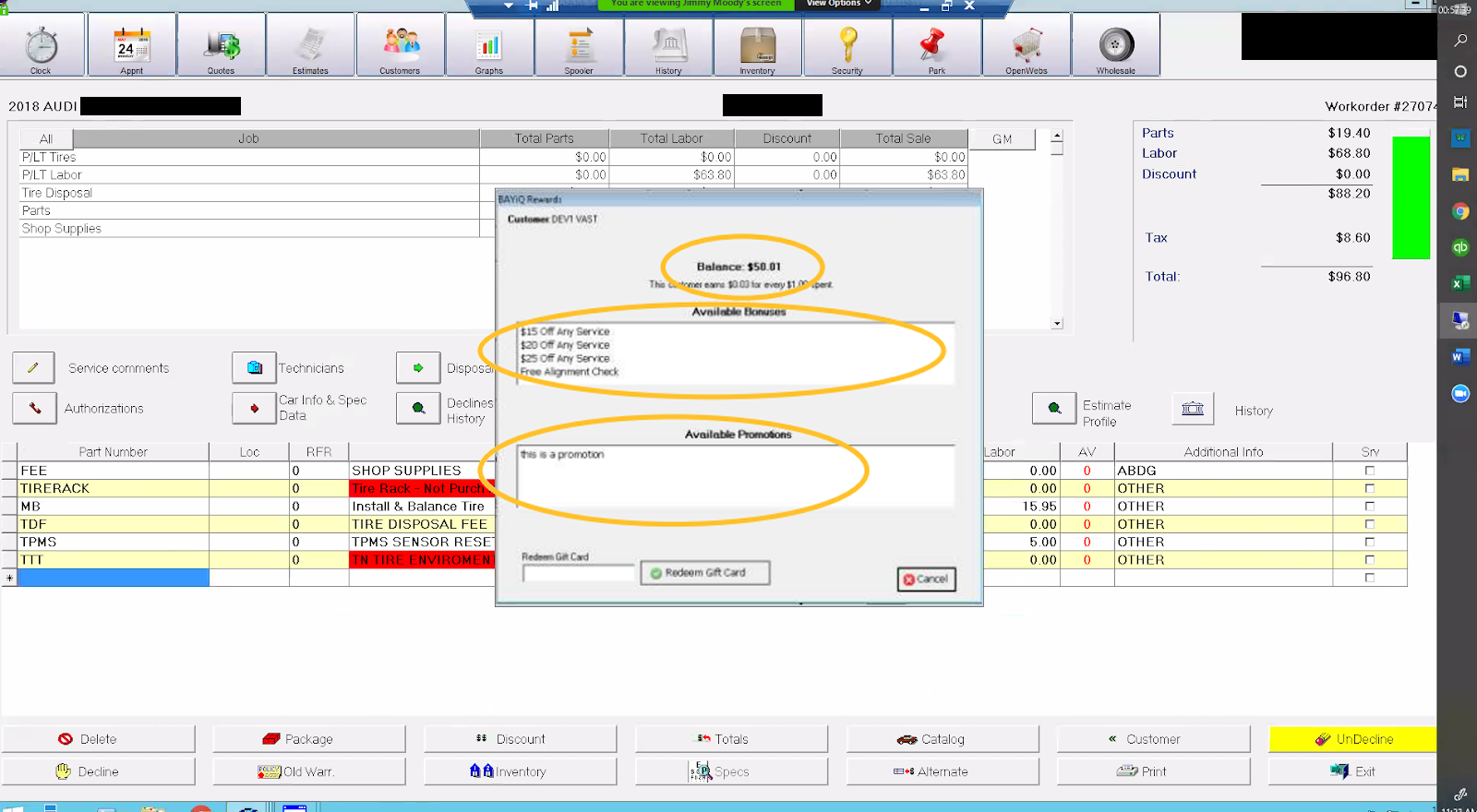 Step 2
Then, a new window will open. Confirm the $$ discount and select Redeem to apply the reward to the work order.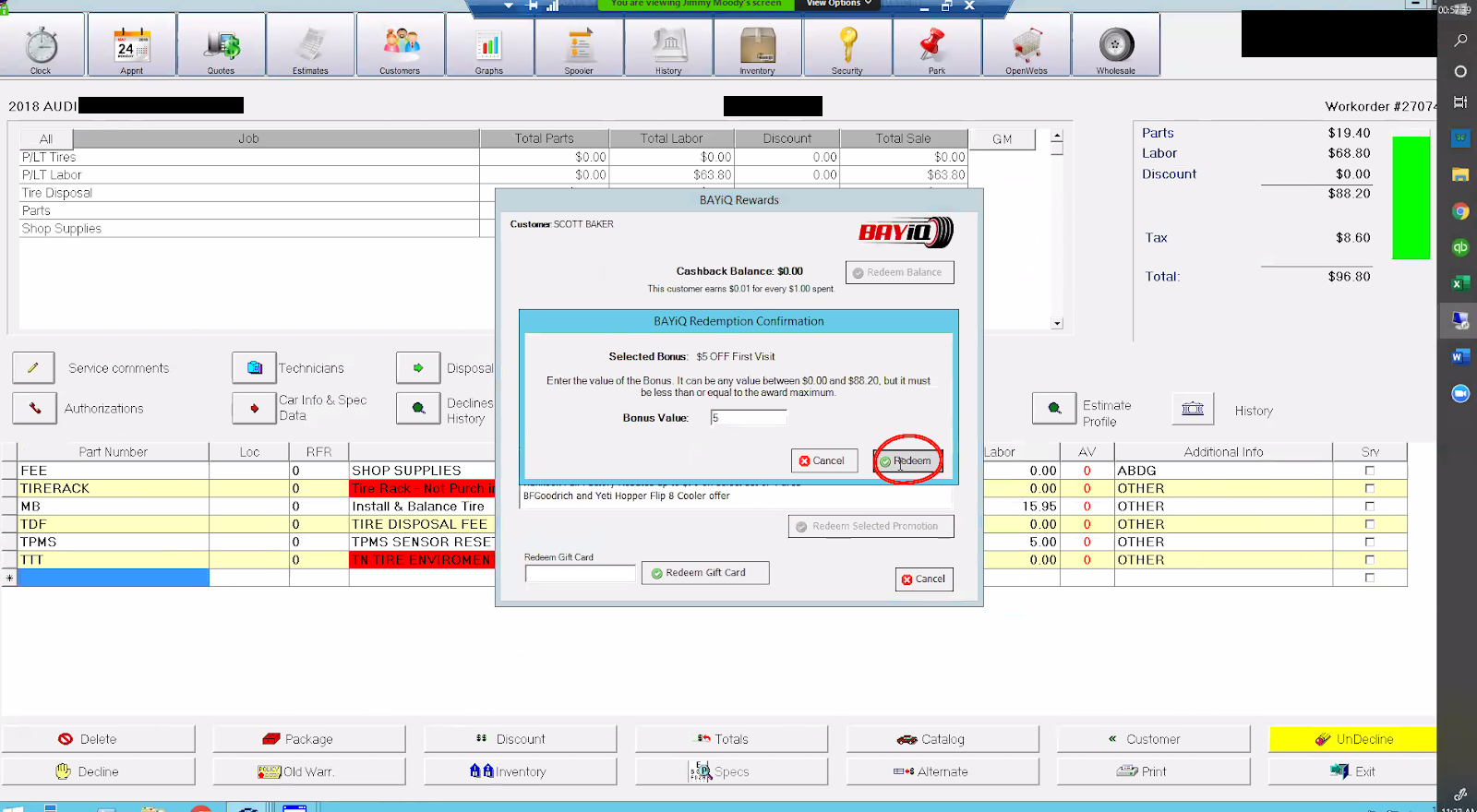 After the Transaction
After closing the invoice, the customer will receive an email or text with the service summary and redemption. In addition, the email will include the number of new point rewards awarded from their transaction.