Register a Customer for Rewards
Step 1
Log into TireGuru Business Center. Next, review the customer information and confirm Cell Phone and an Email Address are listed on the customer profile.
Add the customer's preferred email address to the MyCarCareRewards window.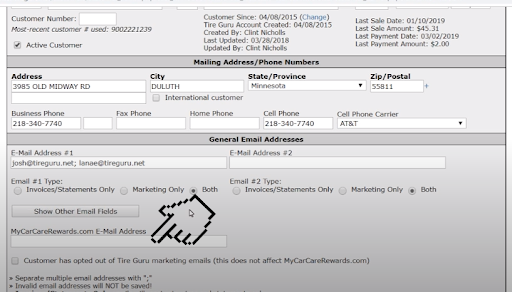 Step 2
Next, activate the rewards program.
Create a Work Order

A green checkmark on the Rewards button if the customer is a rewards member. If the customer is not a rewards member, a red "x" will be displayed.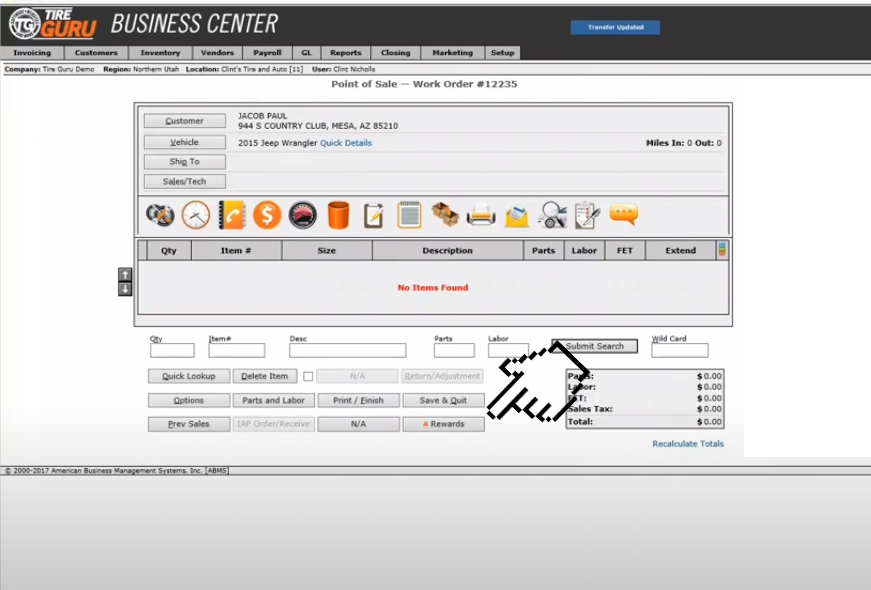 Step 3
Search for a rewards customer within BayIQ by entering the customer's email address. This will search for a customer who may have registered via the text-to-join option or your website rewards page.
Once you have entered the email address, select Next.


Step 4
Next, the customer profile will open.
Select Type: Retail, Commercial, or Military (no ID required)

Confirm name, phone number, address, state, and email address

Select birth month and day. Note: The birthdate is optional. Customers with a birthdate can receive an automated birthday email which can be enabled or disabled.
Check the Create Virtual Card box.
Select Create Profile at the bottom.
Redeeming Rewards
Step 1
Note: Rewards points are awarded when a transaction is complete. On the initial registration window, the point balance/value will be $0.00.
Select the reward you'd like to apply to the invoice. Then, choose Redeem Selected for the bonus, points, or promotion.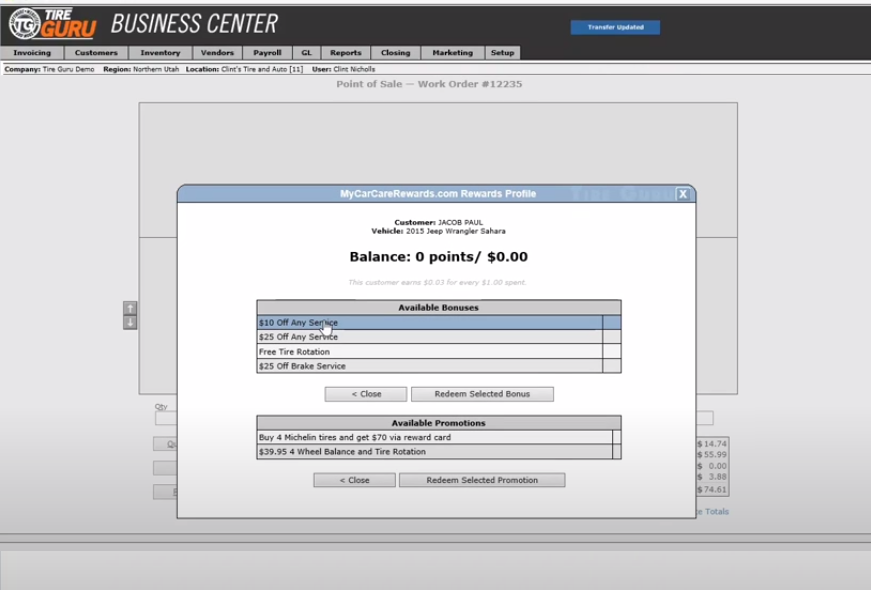 Step 2
Next, a window will open to enter the value of the reward. Then, enter the dollar amount.
Note: The amount cannot be higher than the available balance of the rewards account.
Select Redeem Bonus.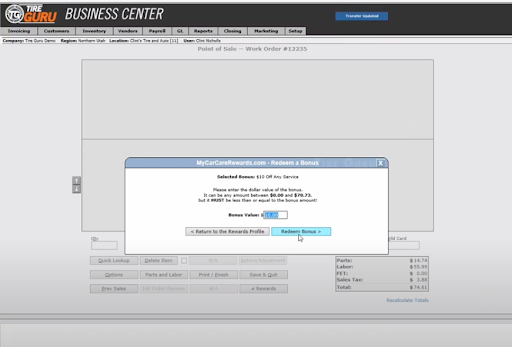 You will see the reward redemption line item on the invoice.
Once the invoice is finalized, the reward will be removed from the customer's BayIQ rewards account and any points earned will be awarded.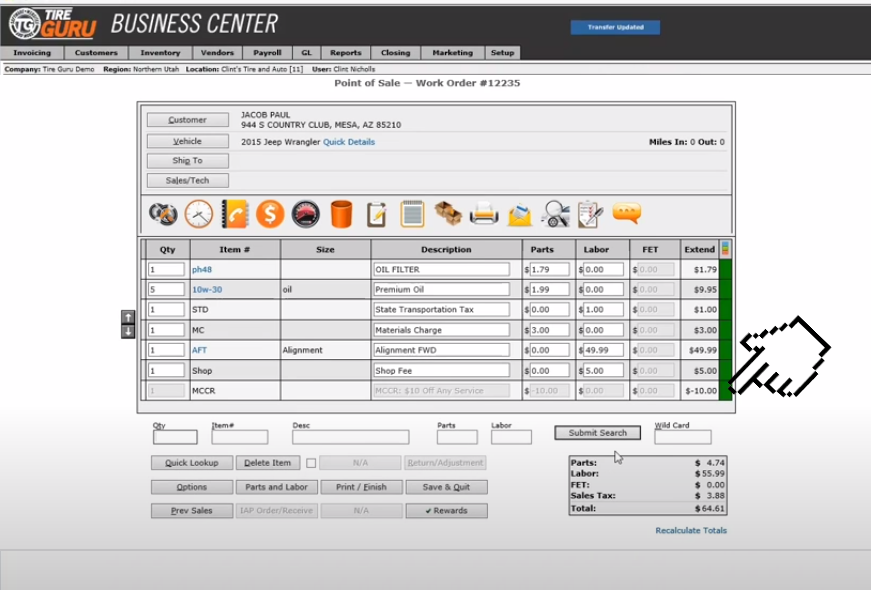 After the Transaction
After closing the invoice, the customer will receive an email or text with the service summary and redemption. In addition, the email will include the number of new point rewards awarded from their transaction.