Overview
EasyPay integration allows shops to provide a convenient, contactless, experience for consumers to apply for financing as an option to pay for repairs. Consumers can get help with up to $5,000 towards the purchases they need with $0 down on the day of approval. The easy, secure, and transparent process means consumers can apply in minutes from anywhere with no surprise fees later.
If consumers pay off within 90 days? they get a full interest rebate!*
Setup
Configuration
Select 3rd Party Integrations

Select Payments

On the tab for EasyPay, enter your shop's Location ID (provided by EasyPay)

Check the box Active payment system

Select Submit Changes to save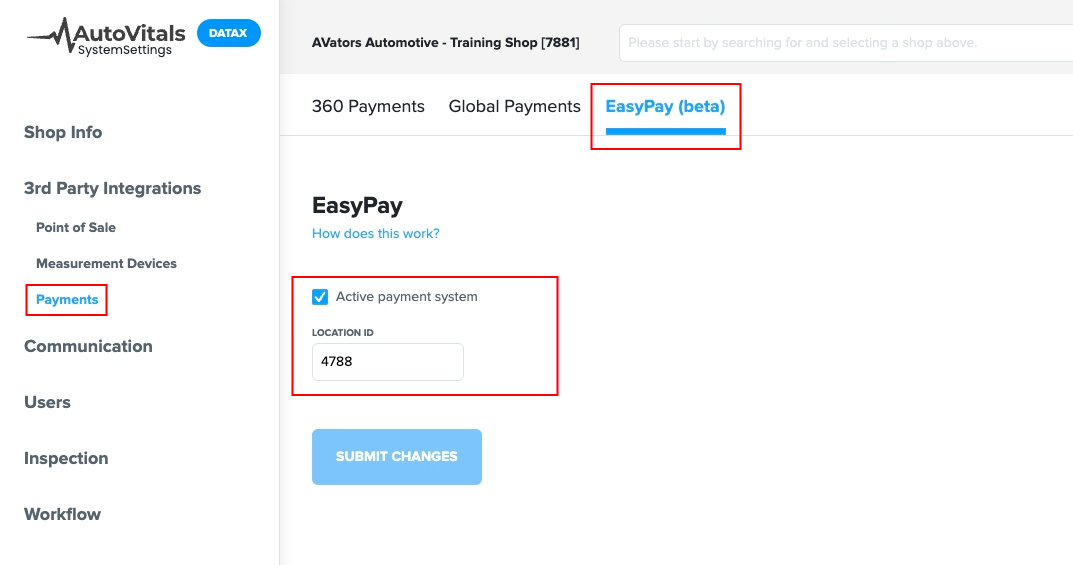 After enabling the changes in the Payments tab, go to Inspection > Offerings

The checkbox for EasyPay should be checked automatically as shown in the image below
NOTE: You can preview the inspection to ensure that the EasyPay offering appears on the customer inspection.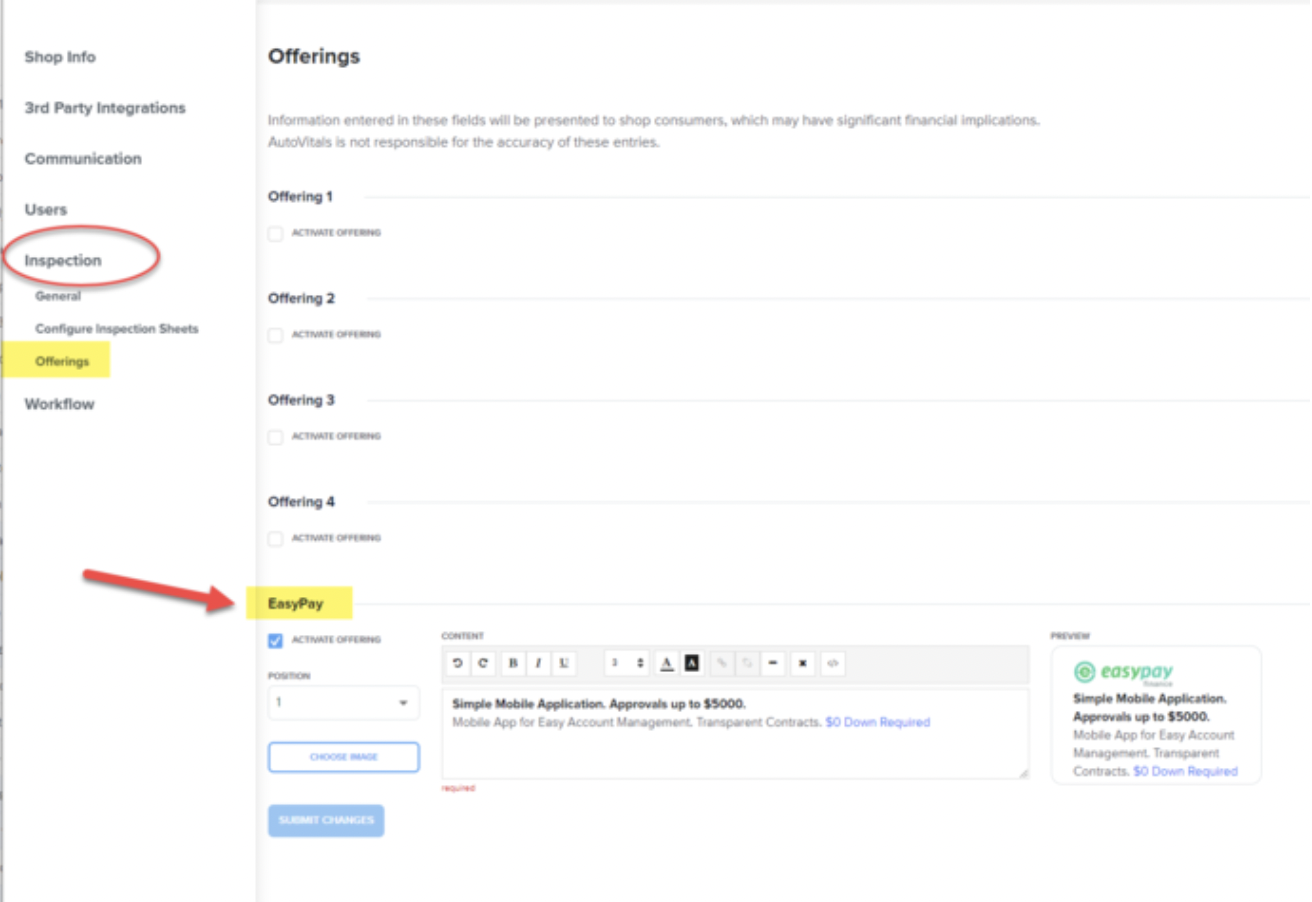 Contact EasyPay
Once setup in the settings app is complete, send an email to EasyPay at channelpartners@easypayfinance.com, including Shop Name, and Location ID so that they can enable the account on their side.
Customer Contact Information
Customer contact information can be collected in two ways.
POS
Integrated point-of-sales will sync customer emails to AutoVitals. This information will be passed onto EasyPay when the customer starts the application process.
TVP
Customer information can be added to the customer's profile by locating it in the TVP. This information will be passed onto EasyPay when the customer starts the application process.
Customer Experience
When an inspection result is sent to a customer, they will be presented with the EasyPay offer as shown in the image below.
Note: Your customer must have a valid email address to receive the EasyPay offer.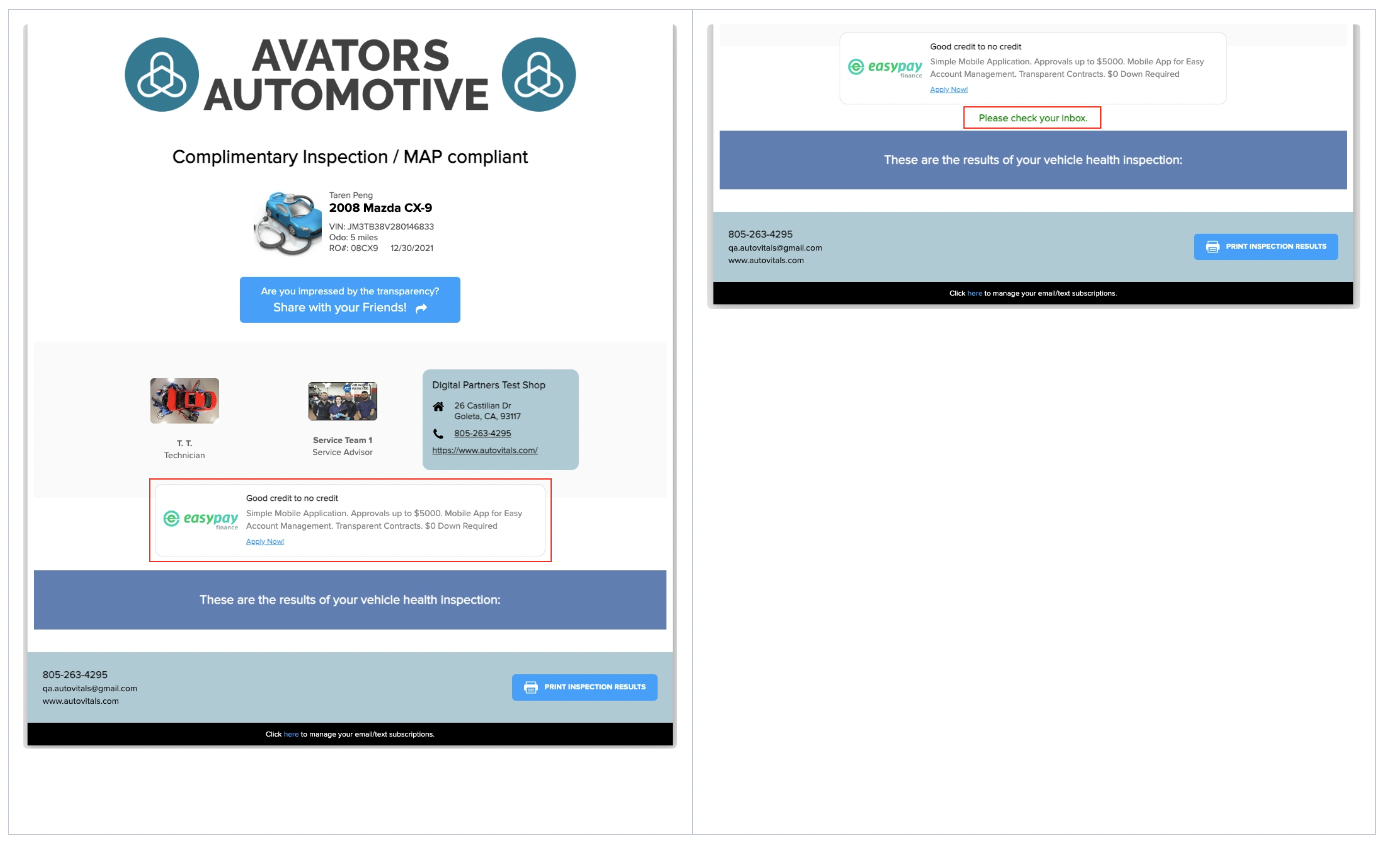 Once the customer selects Apply Now!, they will see a confirmation instructing them to check their email inbox. This email will guide the customer through the financing application.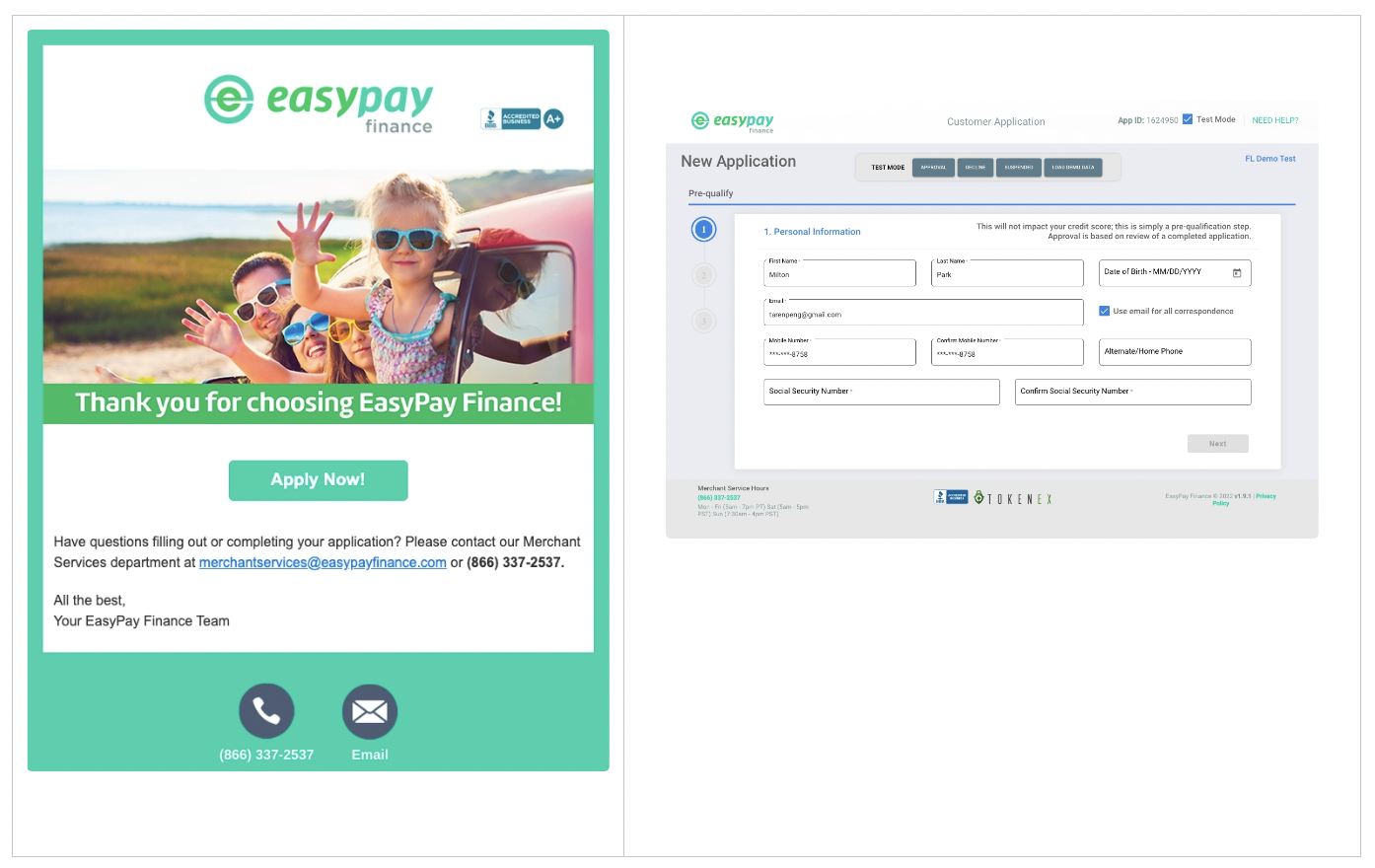 EasyPay Required Customer Information
First name

Last name

Email address
Other supported information to start email application
Email

Street Address 1

Street Address 2

State

Zip Code
EasyPay Support
If the steps listed under Setup above have been completed but the customer is unable to complete an application, please contact channelpartners@easypayfinance.com to check to see if the shop's account and locationID is enabled.