We've created a new and improved Conversation Center, with you in mind.
The new Conversation Center is scheduled for release on August 23, 2023, and will be progressively rolled out to customers in multiple phases, ensuring all customers are updated by the end of September. Keep an eye out for a TVP popup for the date of your shop's update.
If you wish to switch to the new Conversation Center earlier, please reach out to our support team to update your account by selecting Submit a Request in the top right-hand corner of this page.
What's New?
With the new Conversation Center, all customer communication is consolidated in one place for a seamless experience.
How it Works
Accessing Messages in the Conversation Center
No more selecting individual messages; just pick a customer from the list.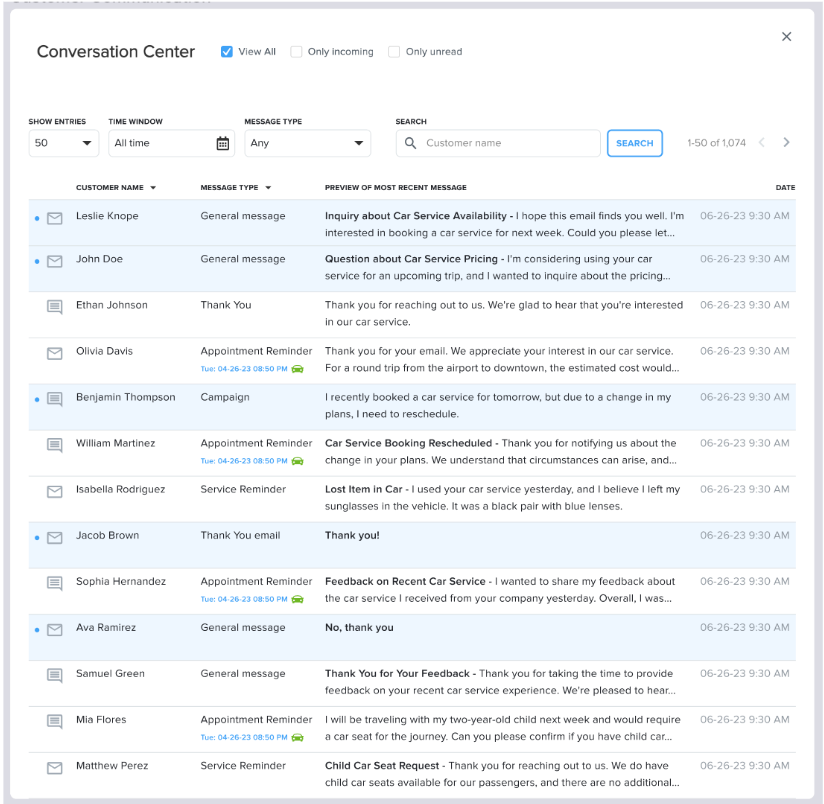 Once selected, you'll enter the conversation thread.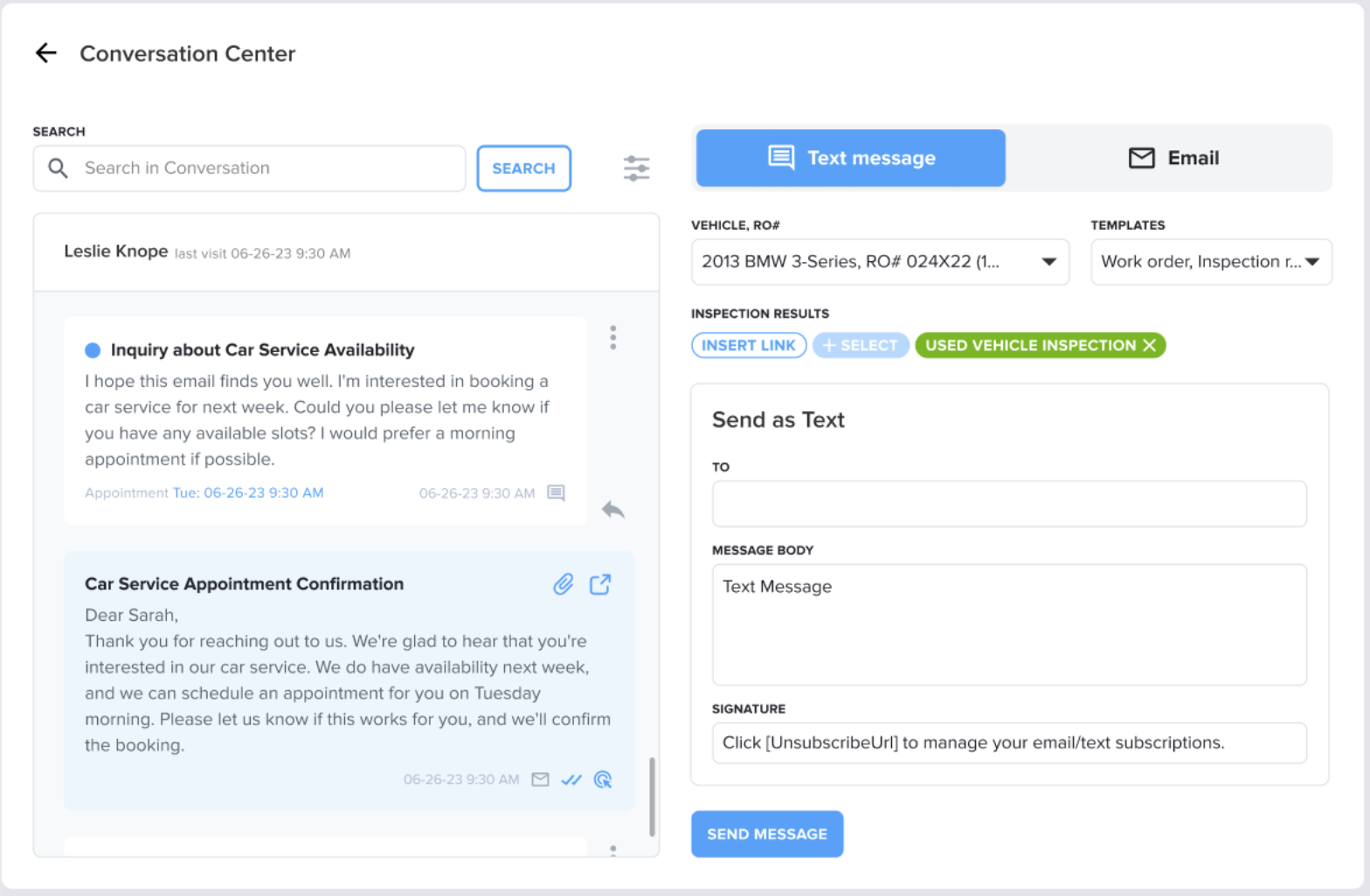 Here, you can view all incoming and outgoing messages, compose new ones, and mark messages read or unread. Learn more about marking messages read or unread here.
All of your existing templates, will carry-over to the new Conversation Center. Learn more about creating and updating templates here.
Accessing Messages from the RO Tile
Now, you can access customer communication directly from the RO tile. Simply select the customer name, and the Notify Customer tab has been replaced with Conversations.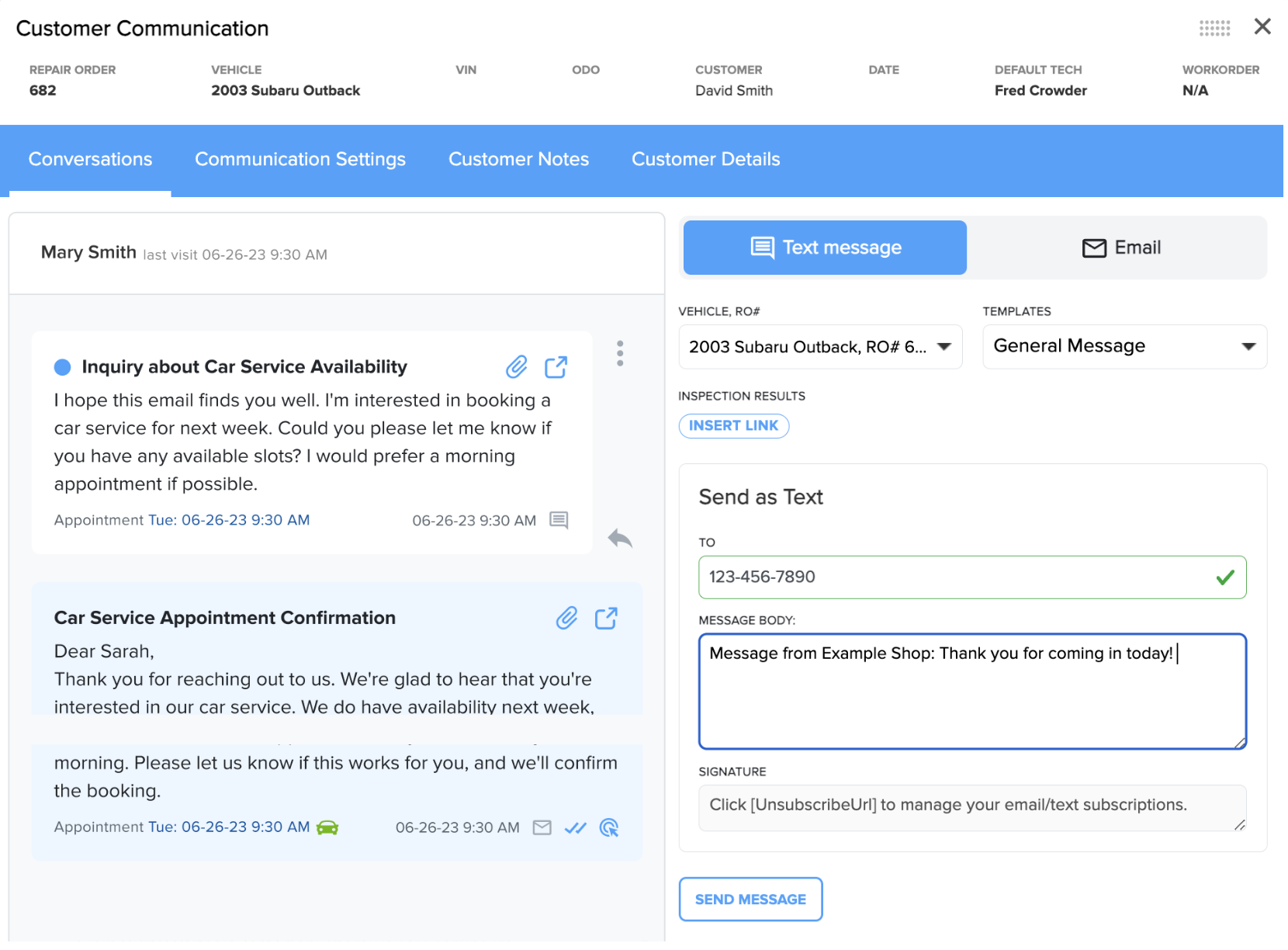 View a short video about sending and receiving messages, here.
Incoming Message Popup Notification
incoming messages will display in the popup in the bottom right-hand corner of your screen. Selecting this popup will open the conversation with your customer from the RO tile.

The popup will disappear after 15 seconds or when X is selected.
Find a detailed video walkthrough of the new Converation Center here.
If you have any additional questions, reach out to our Support Team by clicking Submit a Request in the top right-hand corner of this page.