What's In This Article:
Introduction
The SmartFlow Add-on is used for 2- way Integration which allows AutoVitals to write the following information that is captured in AutoVitals back into the PoS
VIN

Odometer

License plate

Recommendations from Digital Inspections

Work order notes and images

Job Completion (Protractor and Napa Tracs Ent. only)

Time clocking (Protractor only) (Smartflow.X and above)
For more information on 2-way integration check this article out: 2 - Way Integration on TVP.X
Installing the Add-on:
1). Select the Hamburger menu on the top left of the screen: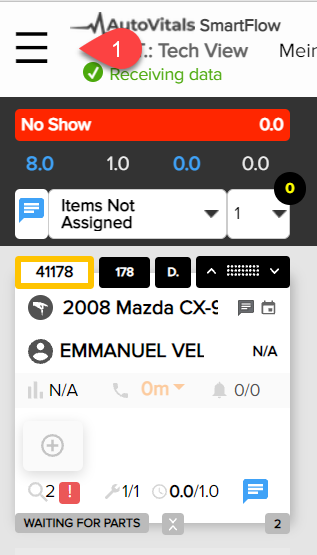 2). Click install PoS write-back ability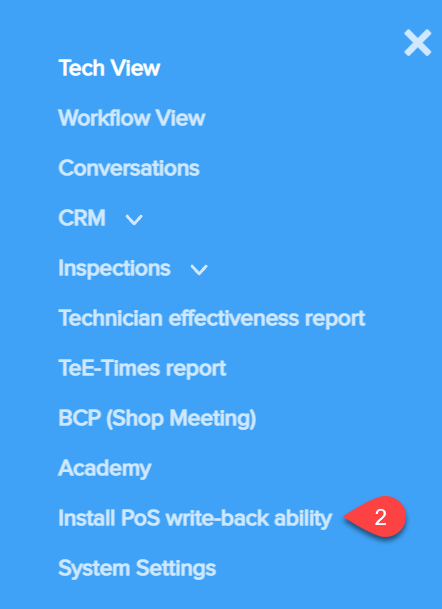 3). It will appear on the bottom of your web browser to install, follow the prompts afterward to install it


How to Make the Add-on Open at Startup: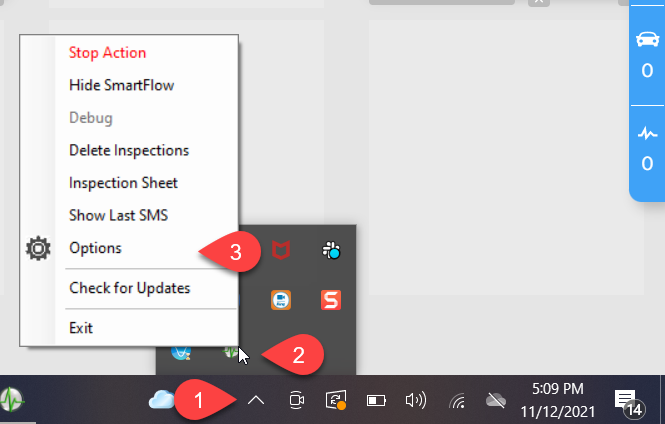 1). Open Add-ons
2). Right-click the add on
3). Select 'Options'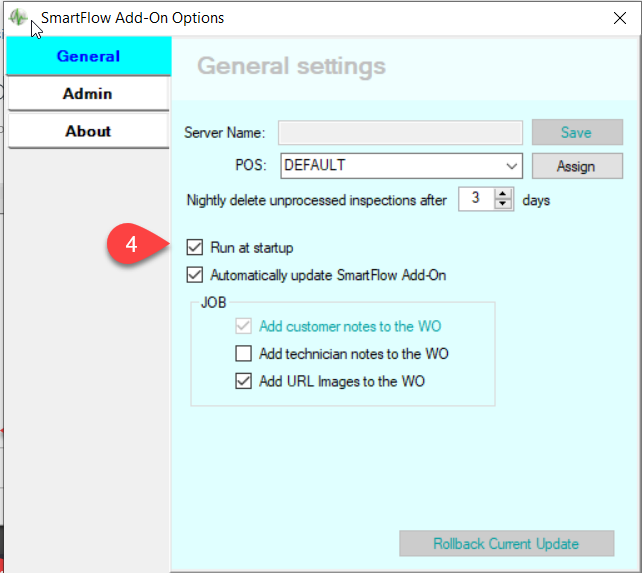 4). Select run at startup
Uninstalling the Add-on:

Go to Start Menu, Windows icon (1), or Desktop Search bar (2)

Search for "SmartFlow Add-On" (1) to find the SmartFlow Add-On app > Click "Uninstall" (2)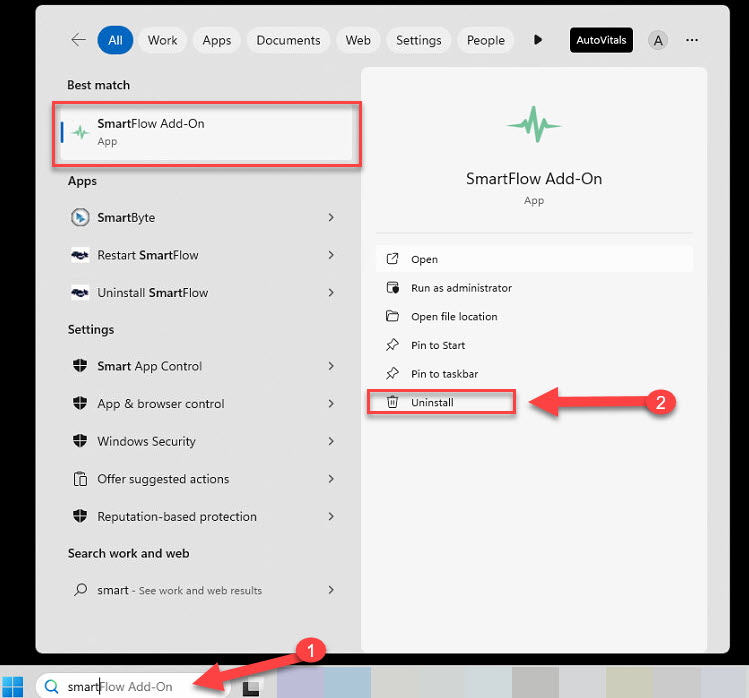 Or,
go to: C:\autovitalsCache\autovitalsSMS
Double-click UninstallUtil.exe (usually near the bottom of the file list).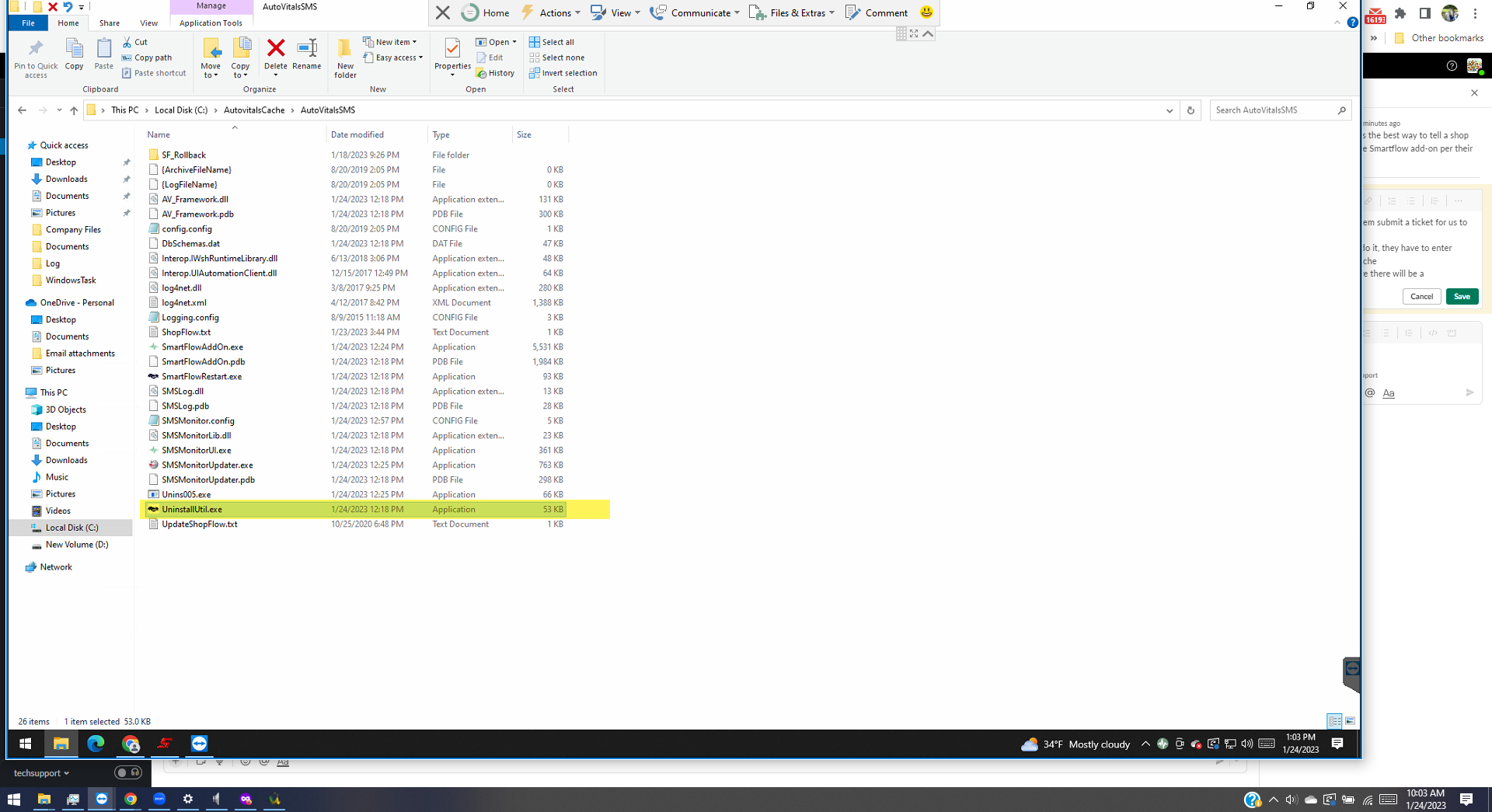 Or you can create a Help Ticket and our Support Team will assist you

Back to Top