Create and manage campaigns as well as customize your shops brand and marketing image all in one place.
Table of Contents
Key Benefits
Manage your shop's marketing needs
Create compelling offers
Identify your target audience
Product Features
Create and view previous email/text campaigns
Manage active campaigns
Customize your shop's Brand
General Functionality
How to Navigate to the Campaign Manager
1. From the TVP
Click on the Hamburger menu icon
Select the CRM tab
Choose Email/Text Campaign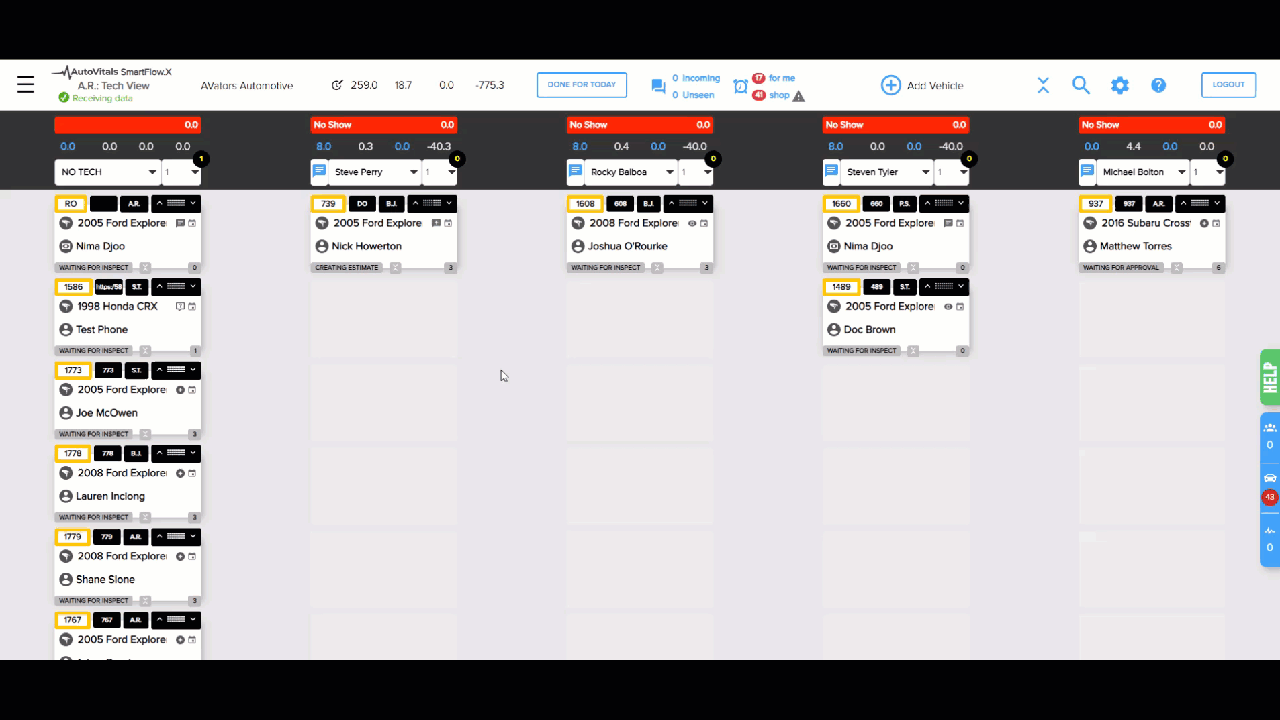 The Brand Manager
The Brand Manager allows you to customize the look and feel of your customer messages, landing pages and more. To learn more about The Brand Manager click here.
Previous Campaigns
Navigate to the Previous Campaigns
Choose a campaign filter option from the drop-down box to review
Open the campaign to see quick insights about the campaign
Search for a specific motorist to ensure they are included
Export the data to review who received a campaign
View the filter criteria applied to your target audience
Action: Choose to edit or delete the campaign from the drop-down menu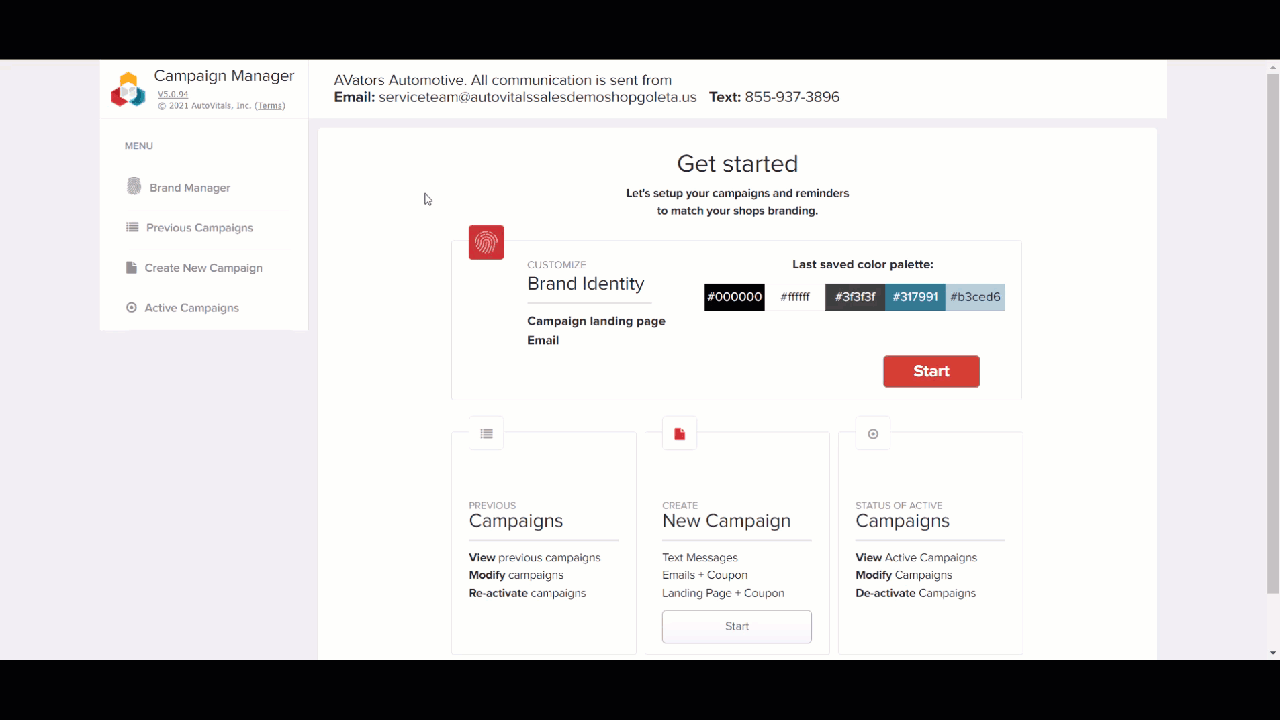 Create New Campaign
Identify your target audience and understand their needs for optimized marketing with thrilling advertisements. To learn more about How to Create Email/Text Campaigns click here.
Active Campaigns
Review recurring campaigns
Review, edit or cancel any scheduled active campaigns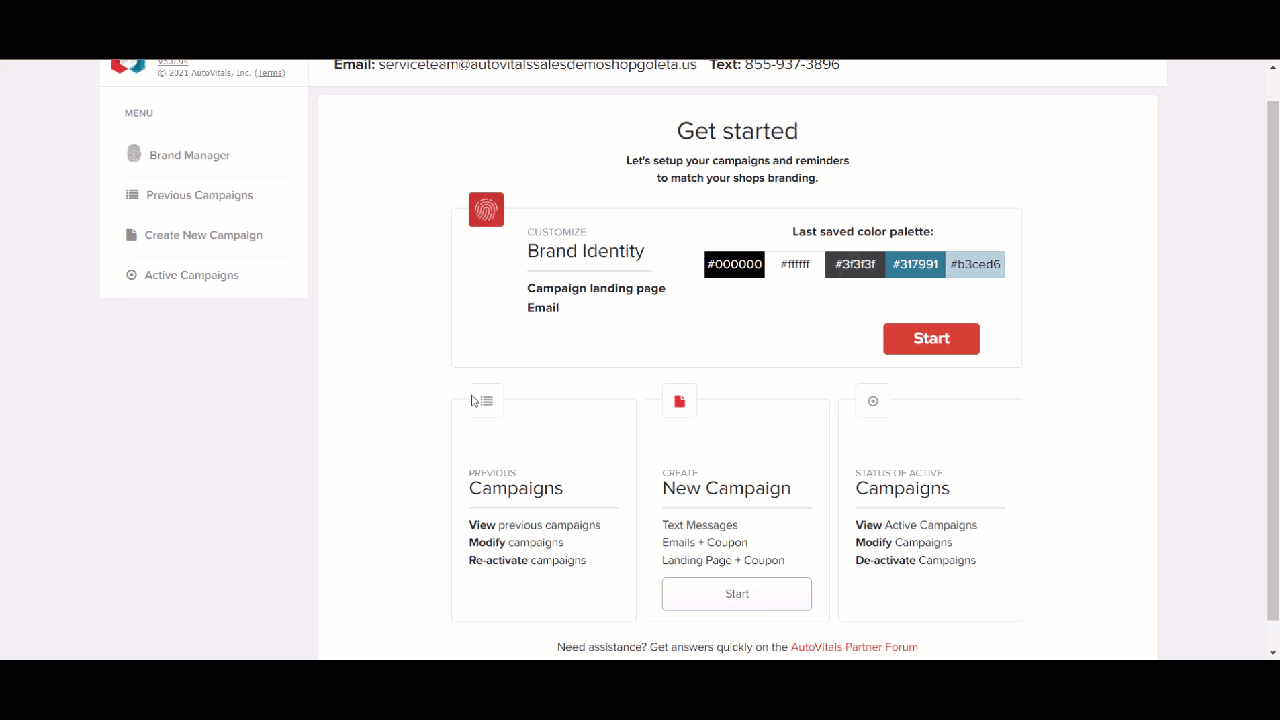 Frequently Asked Questions
Why am I unable to access the Email/Text Campaigns feature?

Your shop's current package may not support this feature. Please reach out to your Customer Success Advisor to upgrade.
Related Articles
How to Create Email/Text Campaigns