We've made some changes and hope you'll read our release notes below. As always, please contact our Support Team with any questions you have by email at support@autovitals.com or click here to open a ticket.
Custom URLs in Email and Text Campaigns
Shops can now choose to include either the Landing Page or a Custom URL in their Email and Text Campaigns.
Step 1
Select either Landing Page or Custom URL from the Call to Action Link To drop-down menu.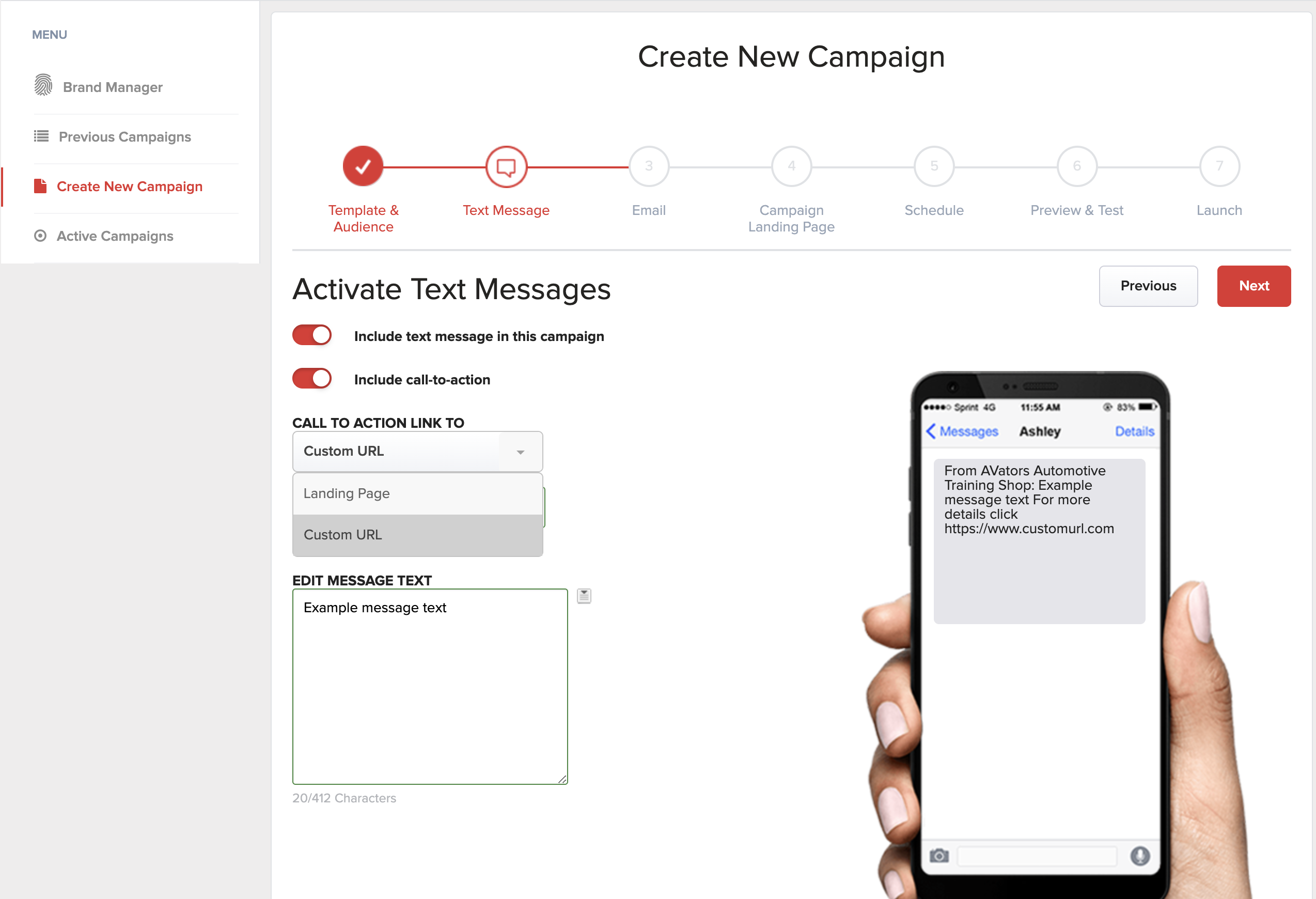 Step 2
Enter the Custom URL, starting with "https://".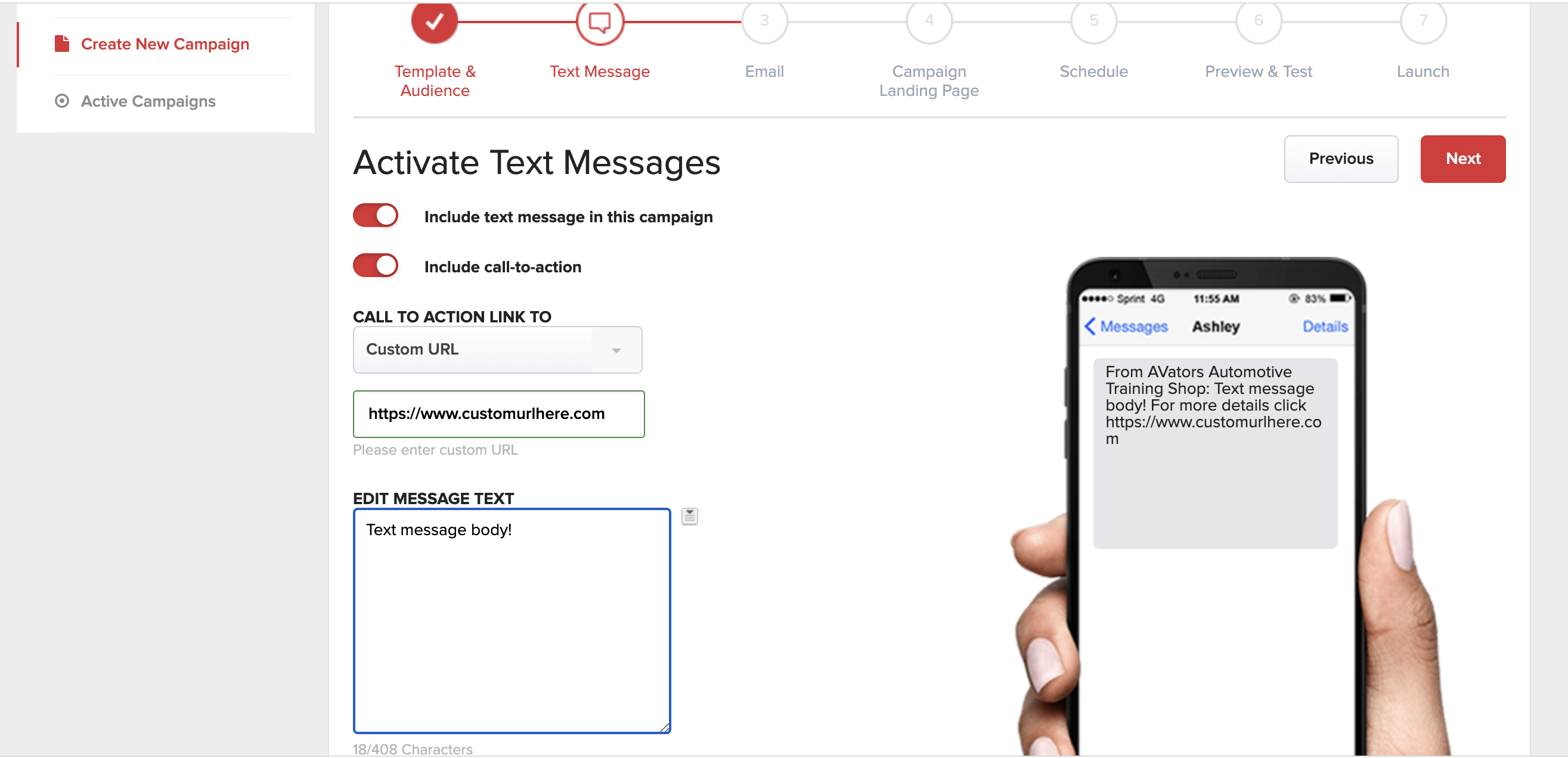 Step 3 - Email Only
Update the Call to Action field to change the text shown on your call to action button (shown as "Review All Specials" in the example below.

Editable Email Signature
Click anywhere in the Email Signature text box to update the email signature.
Note: The email signature will only be updated for the current email being sent and does not change the default email signature for future emails.
Notify Customer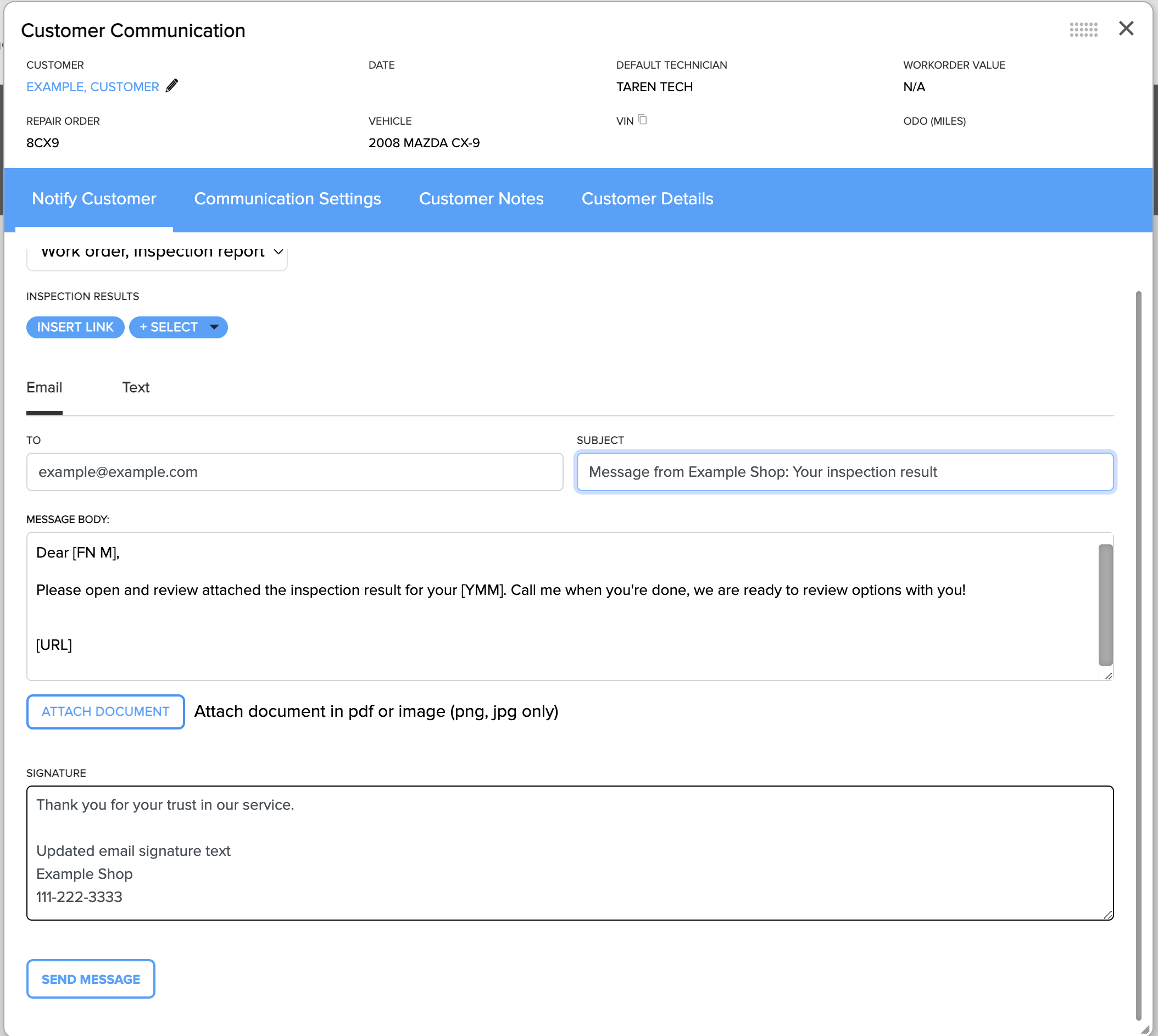 Conversation Center