Customers, whether rewards or non-rewards, now have the flexibility to control their email communication preferences. They can choose the types of messages they wish to receive from the following categories:
Marketing: This includes birthday rewards, monthly promotional emails, and general email blasts.
Service Reminders: Customers can opt to receive notifications for oil changes, scheduled maintenance, tire rotations, state inspections, and services they had previously declined.
Transactional Messages: This category covers transaction receipts and review invitations.
It's essential to note that even if customers unsubscribe from these categories, they will still receive administrative emails for password resets, registration confirmations, and appointment reminders.
Where do I manage email communication preferences?
There are 3 places where communication preferences can be updated.
Customer Terminal (1-Way Integrations Only)
Search for your rewards customer in the Customer Terminal, then select the silhouette icon. Next, select the Manage button.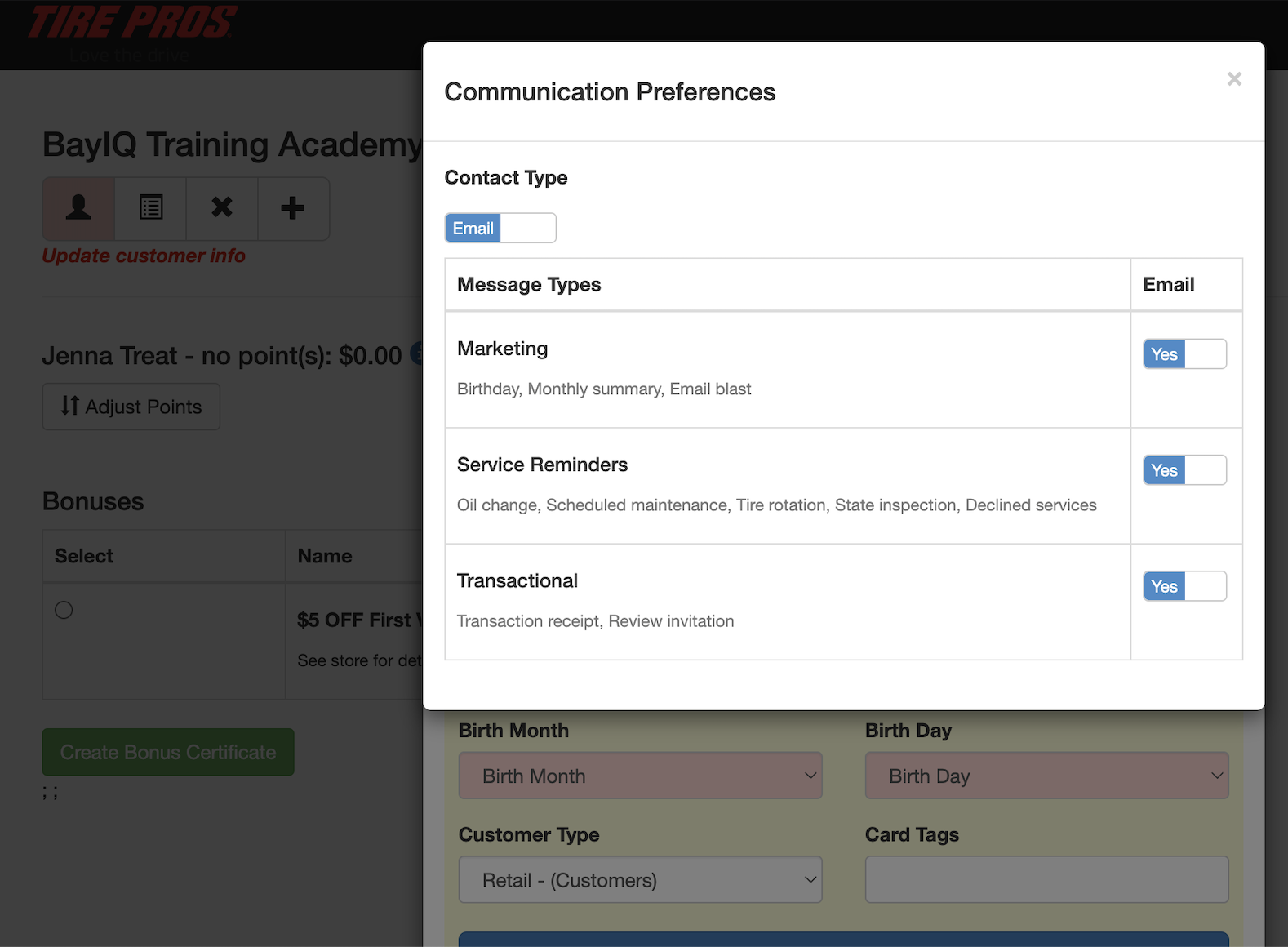 Account Information Page
Select Manage next to the customer whose preferences you'd like to update. If the rewards account has multiple members, each member may have different preferences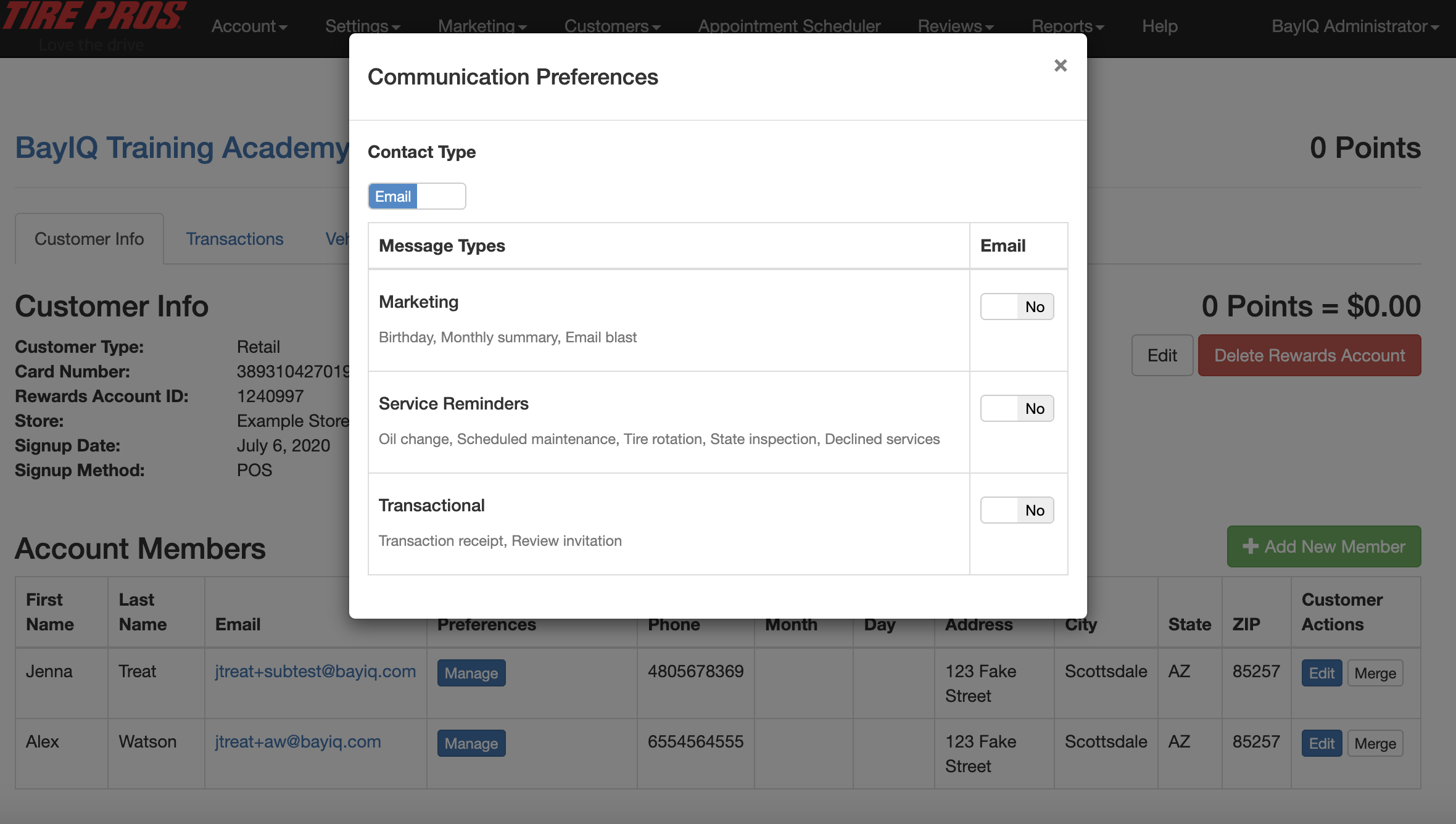 Customer Portal
Customers can manage their own communication settings by accessing their customer portal.
Select the customer name in the top right corner, then Communication Preferences.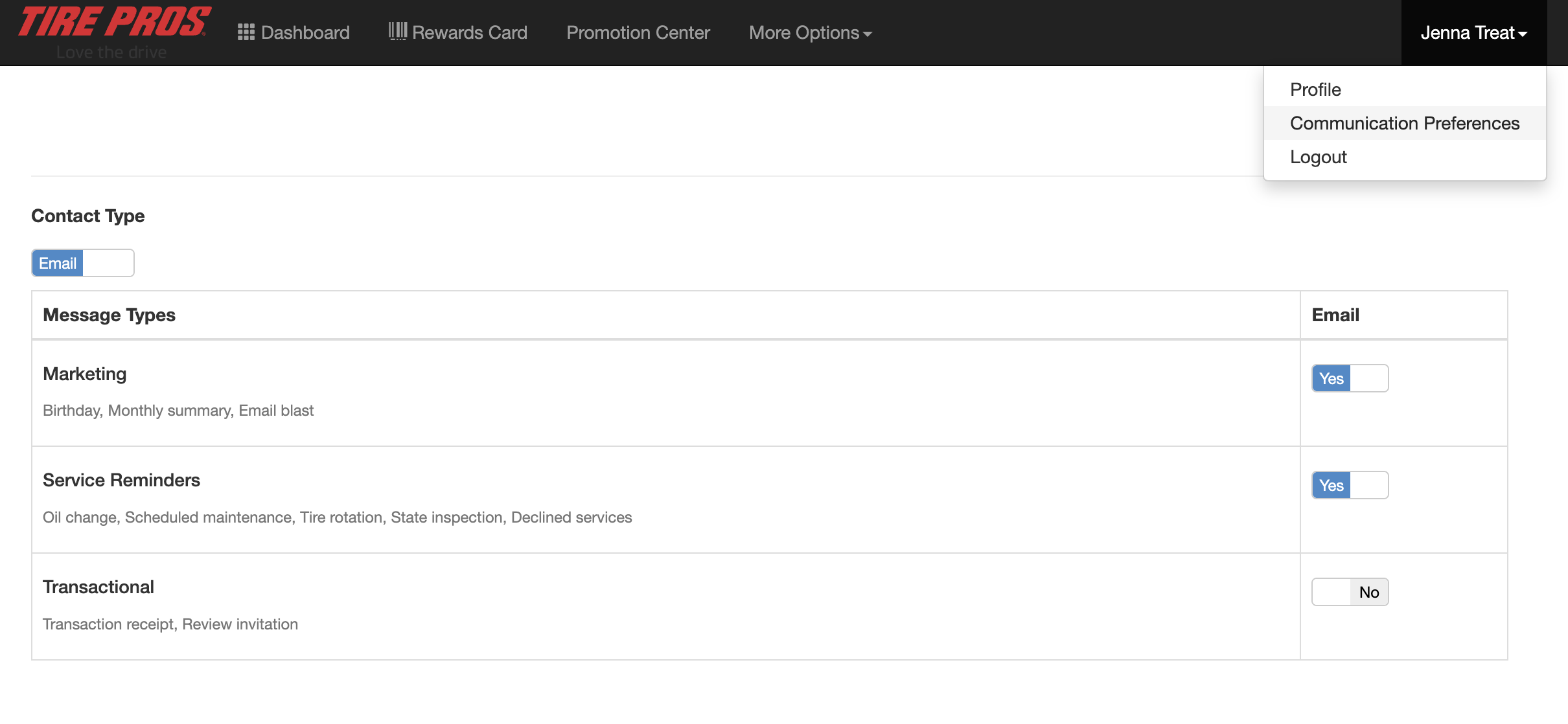 Using the unsubscribe link in any email communications will present the communication preference options outlined above to both rewards and non-rewards customers.
Note: These options are only available for email communications, options to manage text message subscription preferences will be released in the future.
If you have any additional questions, reach out to our Support Team by clicking Submit a Request in the top right-hand corner of this page.