TeE Times is a system designed to give both live and past data on technician Productivity and Efficiency. This system requires proper setup, accurate user inputs, and process adherence to be accurate and effective.
Initial Setup Video Walkthrough
For the best video viewing experience: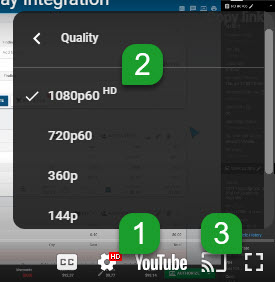 Click the gear icon and then click Quality

Select the highest-quality setting (usually 1080p60)

Click Full Screen
Initial Setup
Setting Technician's Time Budget
First, access your Technicians User page within System Settings.
Most important is setting each technician's Daily Time Budget to the number of billed hours they are expected to complete each day.
Next is setting the Normal Hours for each technician. This should reflect the amount of time each technician is scheduled to work on a given day
Building a TeE-Time List
The term TeE Time refers to time spent on a non-billable activity. This is a critical time to track if you are looking to maximize productivity and pinpoint downtime or bottlenecks with the shop.
Access System Settings, then Workflow, then General
Select the Technicians tab
Review your list of TeE Times and confirm you have all possible non-billable activities listed
Add new activities as needed and check the box for Include in Clocked Hours for all activities other than breaks and lunch
Scroll down, select the Pay Period interval used in your shop
Select the Start Date of said pay period
Click Submit Changes
*Note: Whenever a change is made, please refresh the TVP and close/re-open the Autovitals.x app on all tablets for the changes to be reflected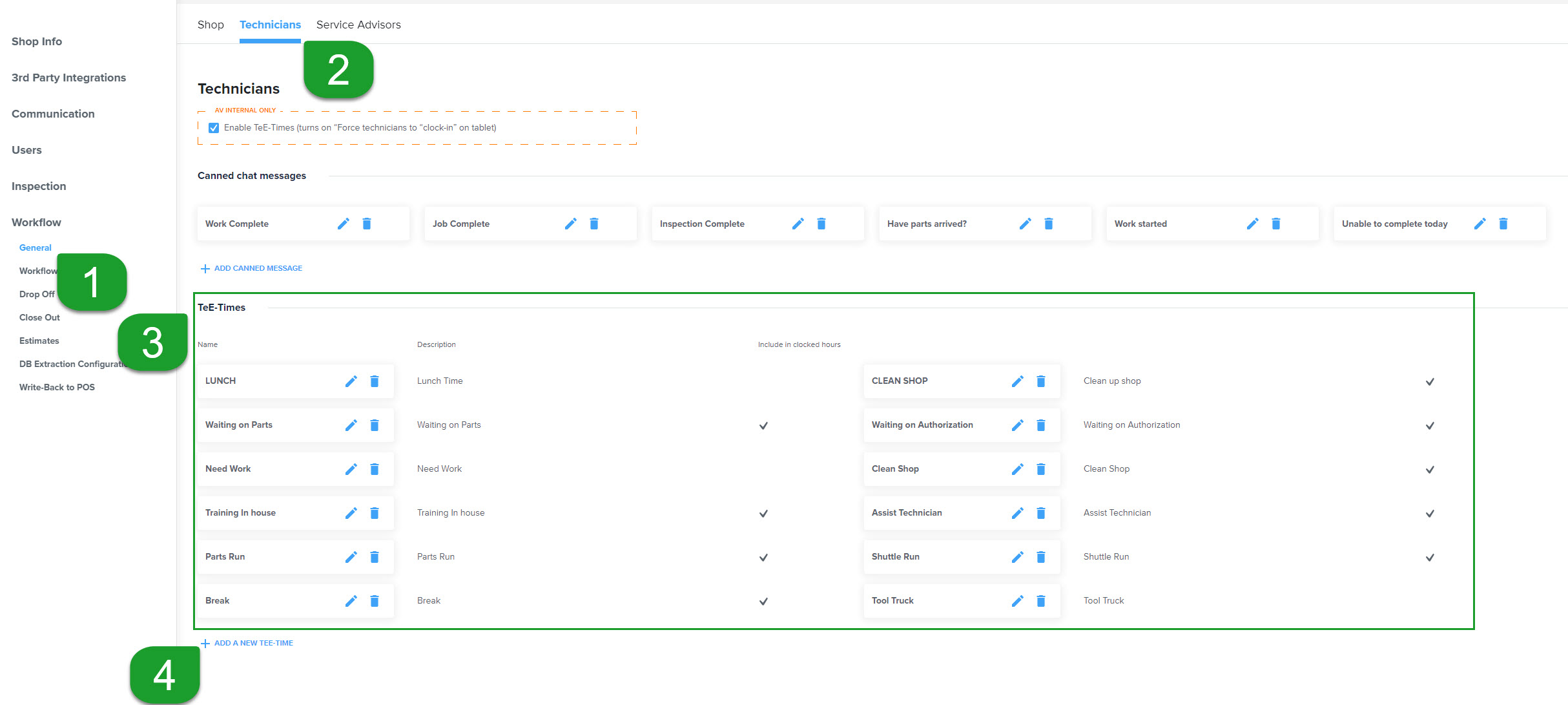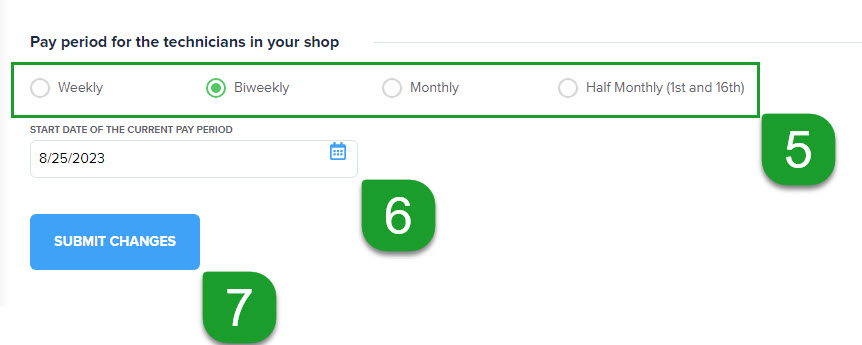 If you have any additional questions, reach out to our Support Team by clicking Submit a Request in the top right-hand corner of this page.