We've implemented some changes! Take a moment to review the release notes below.
Disable Automatically Marking as Read
By default, the new Conversation Center automatically marks incoming messages as read. With this new setting, we will disable this automatic action, and users will need to manually choose Mark as Read or use the reply arrow to change the message status to read.
Learn more about marking messages as read or unread here.
Note: The new Conversation Center is scheduled for release on August 23, 2023, and will be progressively rolled out to customers in multiple phases, ensuring all customers are updated by the end of September. Keep an eye out for a TVP popup for the date of your shop's update.
If you wish to switch to the new Conversation Center earlier, please reach out to our support team to update your account by selecting Submit a Request in the top right-hand corner of this page.
Step 1
Access your System Settings.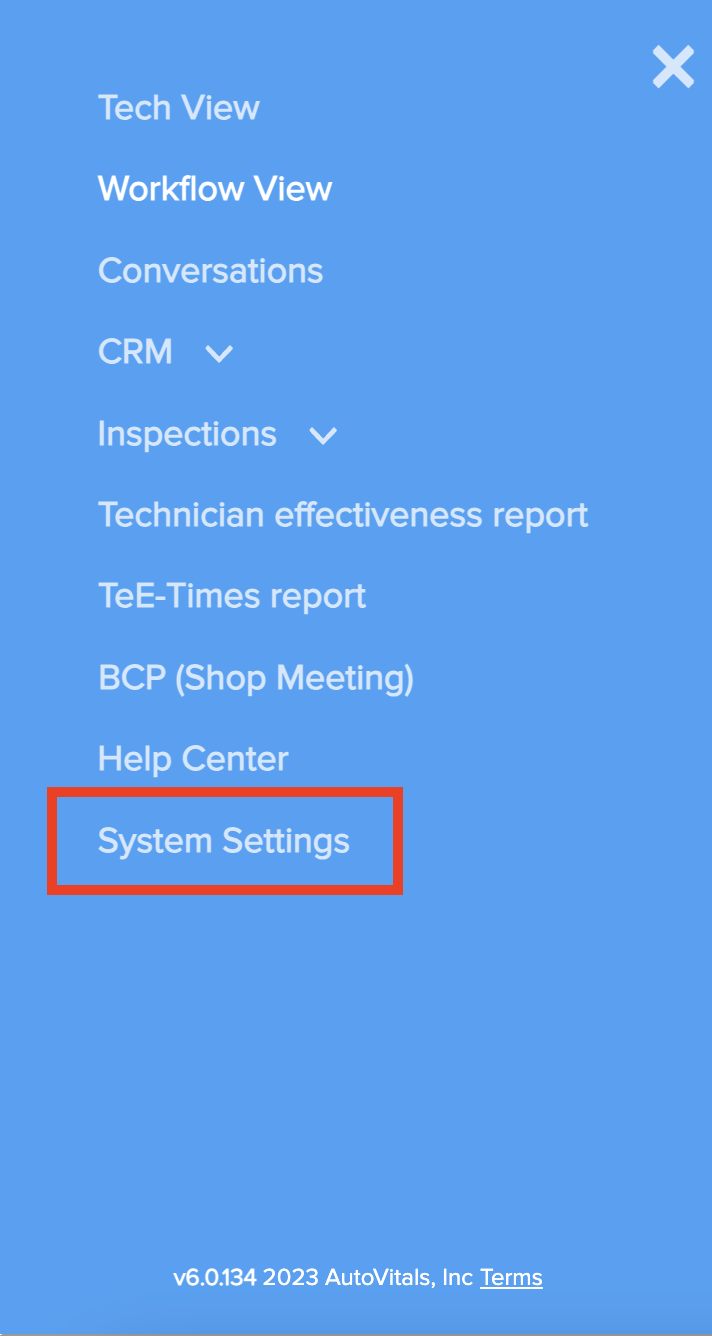 Step 2
Navigate to Communication Settings by selecting Communication, then General.
Step 3
Then, select the ON/OFF toggle next to Automatically Mark as Read.

If you have any questions, please don't hesitate to reach out to our Support Team either by sending an email to support@autovitals.com or by clicking Submit a Request in the top right-hand corner of this page.