BayIQ automatically sends emails and text messages to your customers to remind them to come in for a service, let them know what promotions you're offering, and ask them to share feedback about their experience. This article will review how to preview the emails and text messages sent to your customers.
Access Your Email and Text Templates
To access your email and text templates, select Marketing from your top menu, then Communications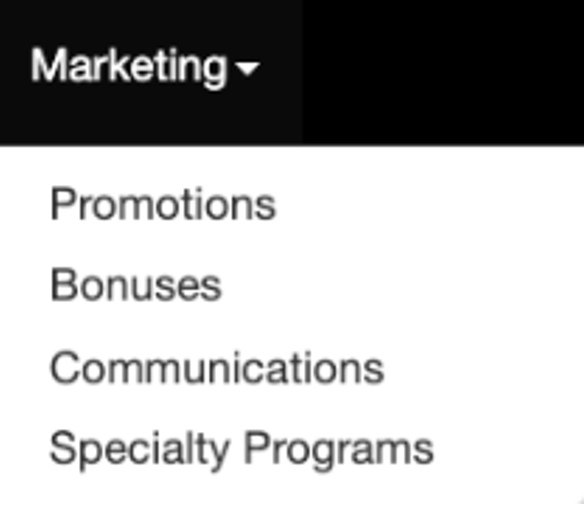 Note: Users with access to multiple markets will not see a Communications option in the Marketing drop-down menu. Instead, select Settings > Markets, then select your market to navigate to the Communications page.
Email Templates
Once you've accessed the Communications page, scroll down to Email Templates. Toggle between viewing emails to rewards customers vs non-rewards customers by selecting either the Rewards or Non-Rewards tab.
Then, select an email template by clicking the template name on the left, a preview of the email along with the email settings will display on the right.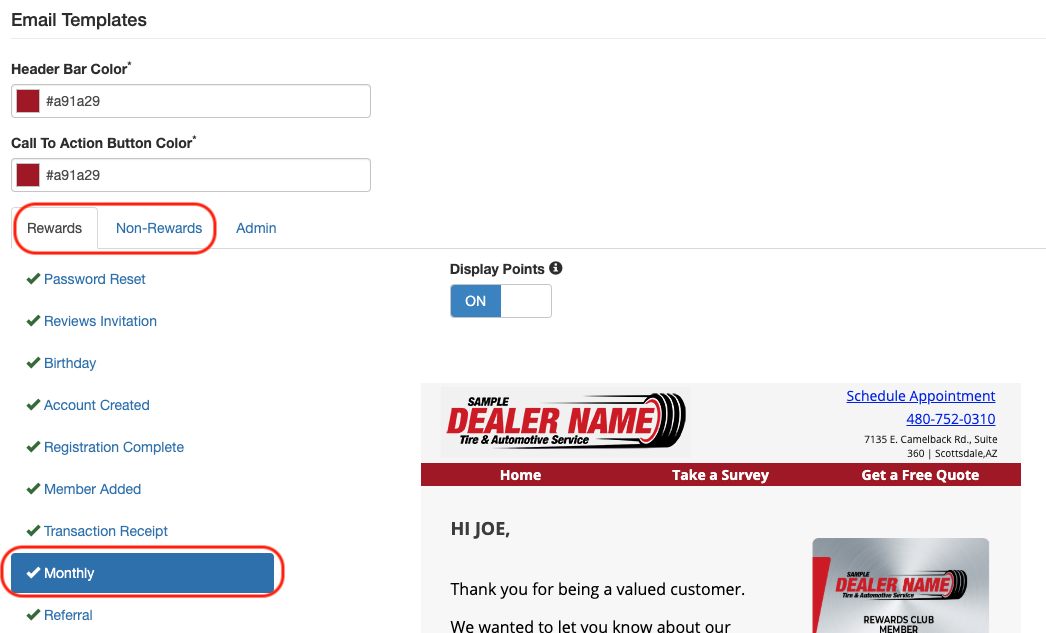 Depending on the email template you choose, you may have the option to update the artwork, include a bonus, or update the time frame in which the customer receives your email. Update your email preferences at the top of the email preview and be sure to scroll to the bottom of the page and select Save Communications Settings.
Learn more about updating bonuses and rewards in customer emails here.
Text Templates
Scroll past the Email Templates to view your Text Templates. Select the name of the template you'd like to view and a preview of the text will display to the right.
Text templates are not customizable. Each text will include a direct link to your customer's Rewards Portal.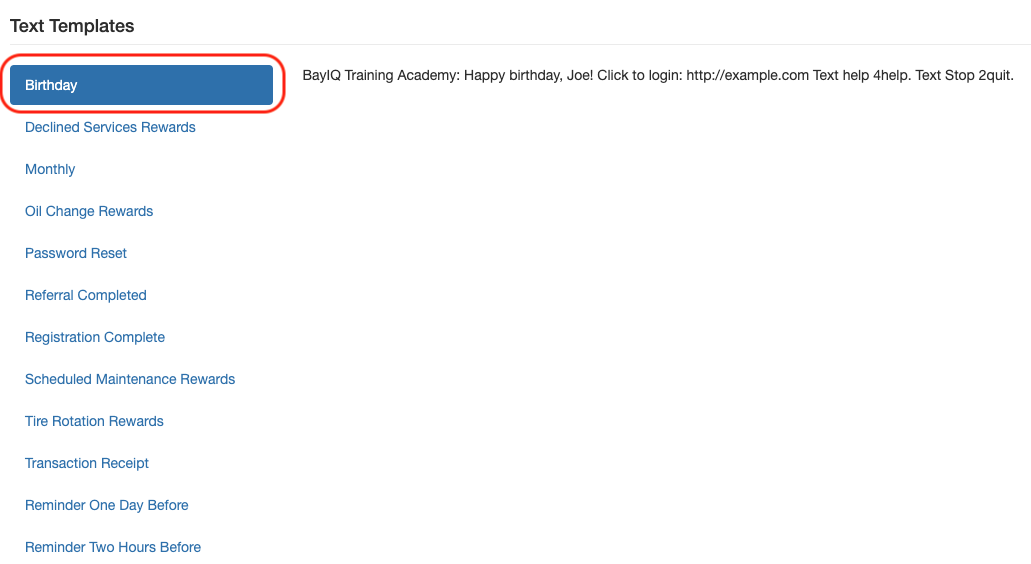 Note: Only Rewards Customers will receive text communications, with the exception of Review Invites. If you are utilizing the Reviews Feature, both rewards and non-rewards customers will receive requests to share feedback about their experience.
If you have any additional questions, reach out to our Support Team by clicking Submit a Request in the top right-hand corner of this page.