What's In This Article
Emails To and From Your Shop
When you sign up for AutoVitals, Autovitals creates a service team email address for your shop. it usually is serviceteam@ [shop specific domain]

Emails from your shop to your customers are sent from the service team email. This service team email is an inaccessible account that we create as a part of our process.


Here is a list of all the different kinds of communication affected by the above:
Thank You Email

Inspection Result

Service Reminder

Appointment Reminder

Appointment Confirmation

Email Campaigns

Enrollment in Loyalty Program

Referral (notification about points earned in loyalty program)

Pickup Notification

General Notification

Workflow Step Change Notification
Where do customer replies go?
If the customer replies, we then forward these emails to your failsafe email and your default service advisor, as well as the conversation center.

To navigate from the Today's Vehicle Page,
Select the hamburger menu from the top left and then the conversation tab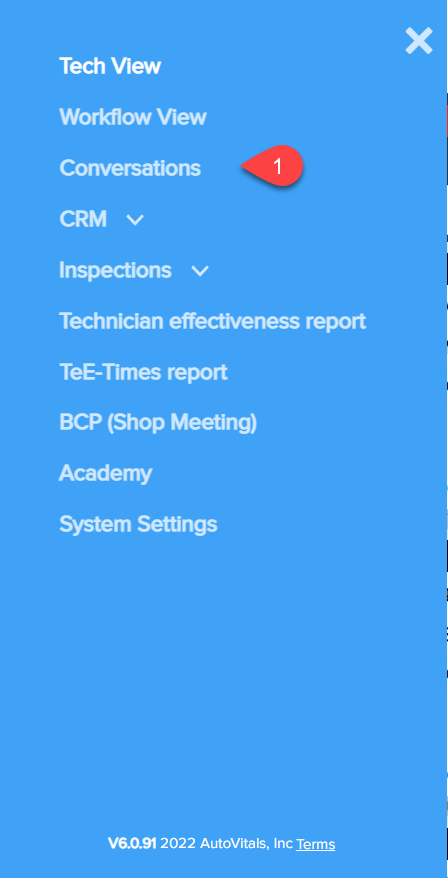 This will then pull up our conversation center with all communication to and from your shop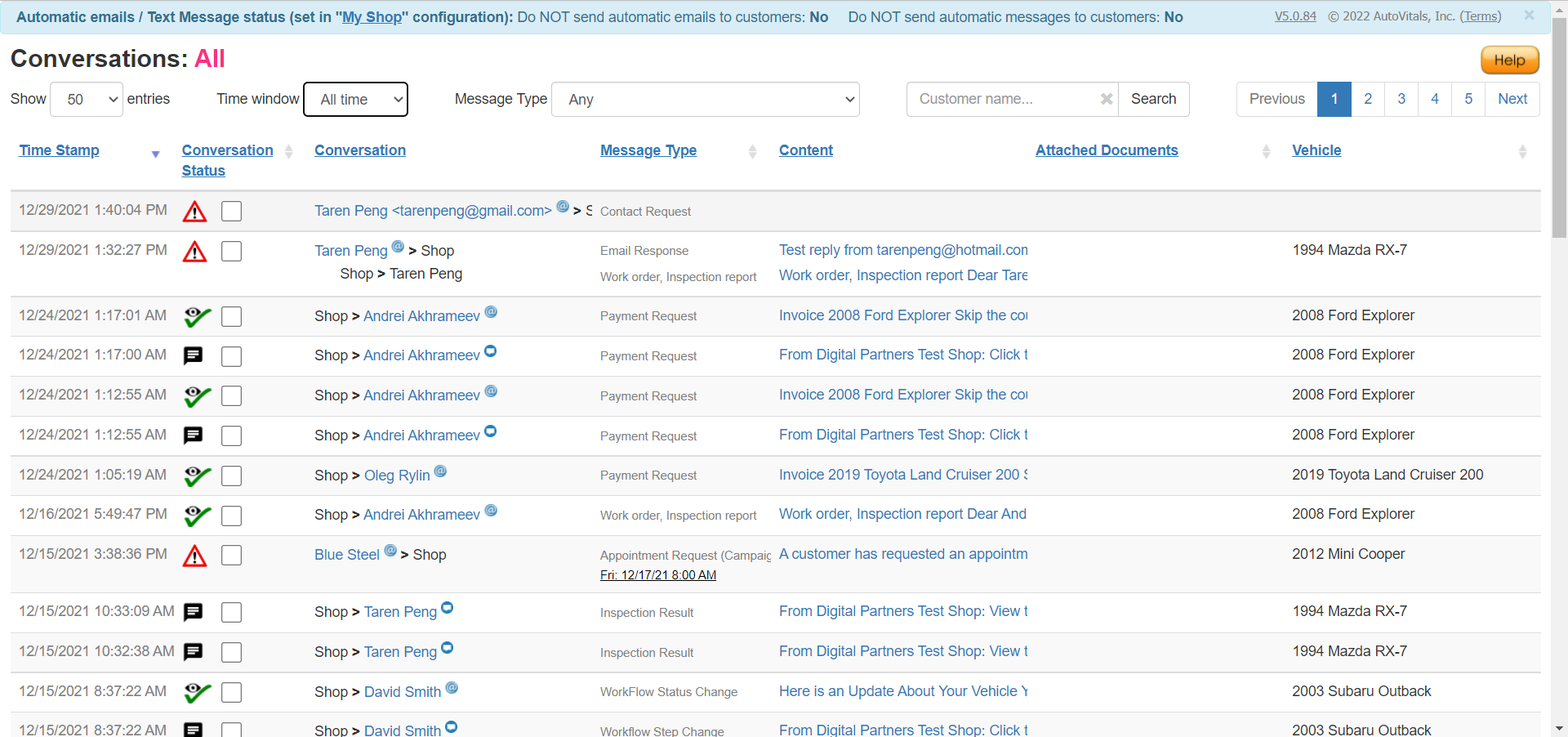 Failsafe Email
To find your failsafe email:
1). Navigate to shop settings


2). Select Shop Info tab
3). Select Shop Operations tab
4). Select Shop Management tab
4). This is where the failsafe / gmail account can be modified

Default Service Advisor
The Default Service Advisor email is the email configured on the Service Advisor tab of the Shop Settings for the service advisor, who is marked as "Default Service Advisor".

1). Navigate to shop settings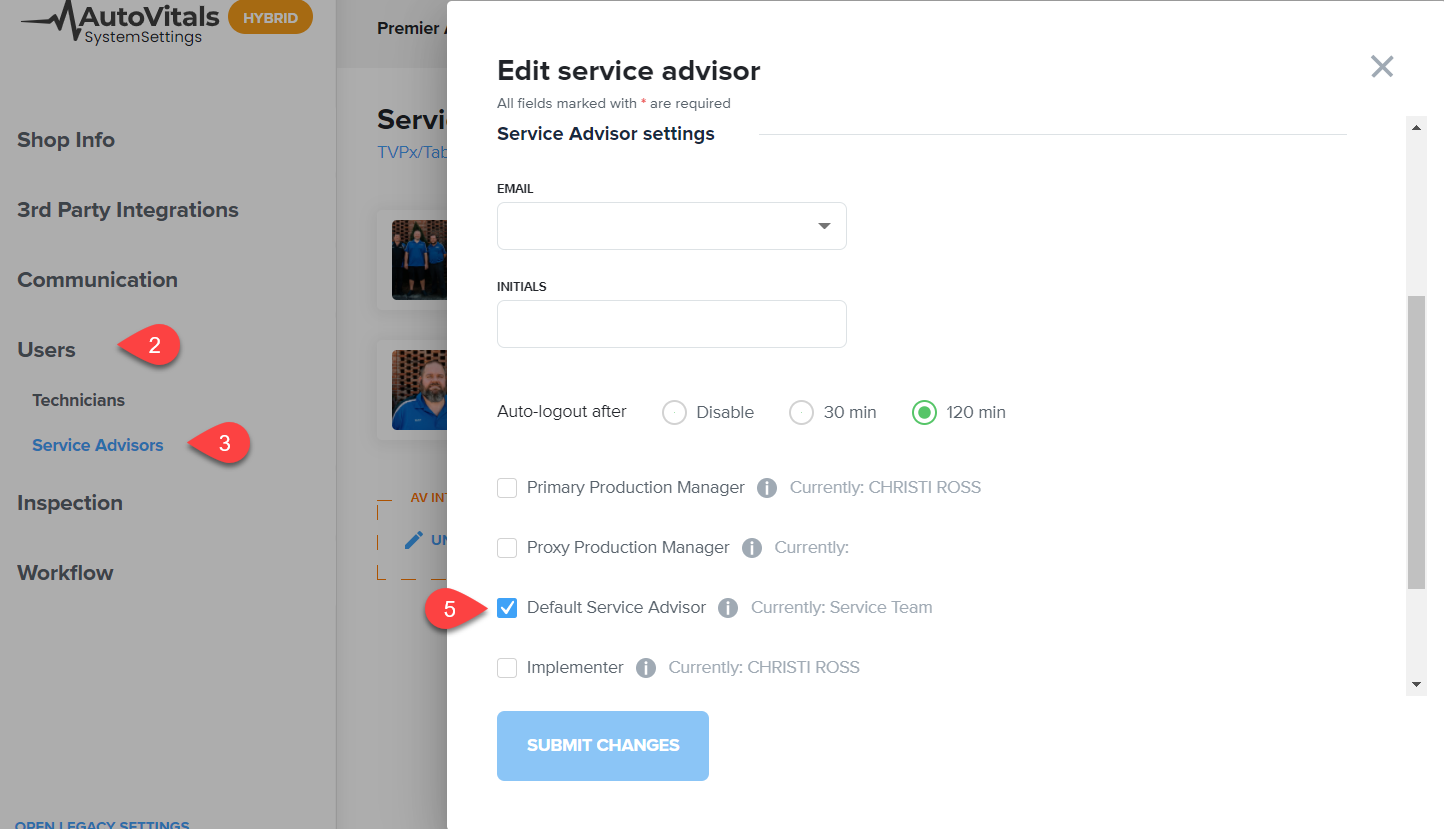 2). Select Users
3). Select Service Advisor
4). Select the pencil next to the Default Service Advisor
5). Scroll Down to select Default Service Advisor