What's in this article:
What are Canned Messages:
Canned messages are message templates used to improve efficiency and cut down on time spent communicating to motorists about basic topics such as, their vehicle being ready to be picked up, post service thank you message, or just a general message that are frequently sent to motorists. They are found in the conversation center when drafting a message.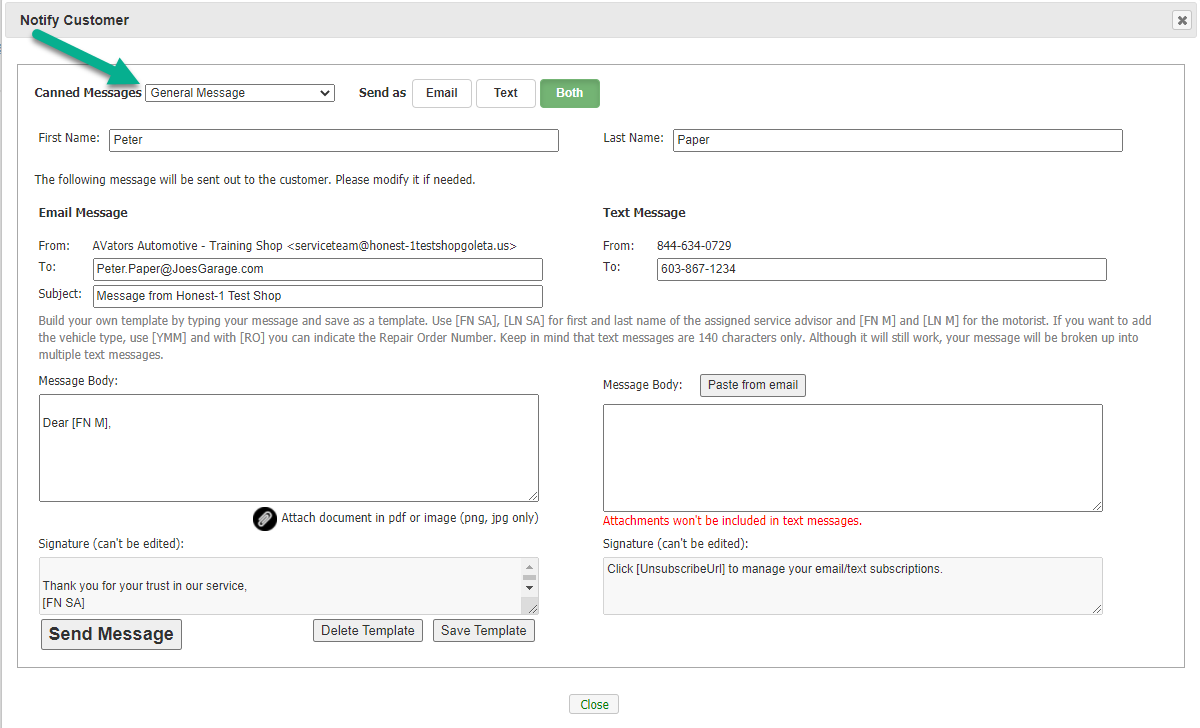 There are many ways to draft a message and reach the conversation center. For more info on how to do that, please check out this article: Customer Communication on TVP.X
How To Create Canned Messages:
To create a canned or templated message, begin by typing the message you wish to save as a canned message into the Message Body: [1]
Once you are done drafting the message click the Save Template Button [2]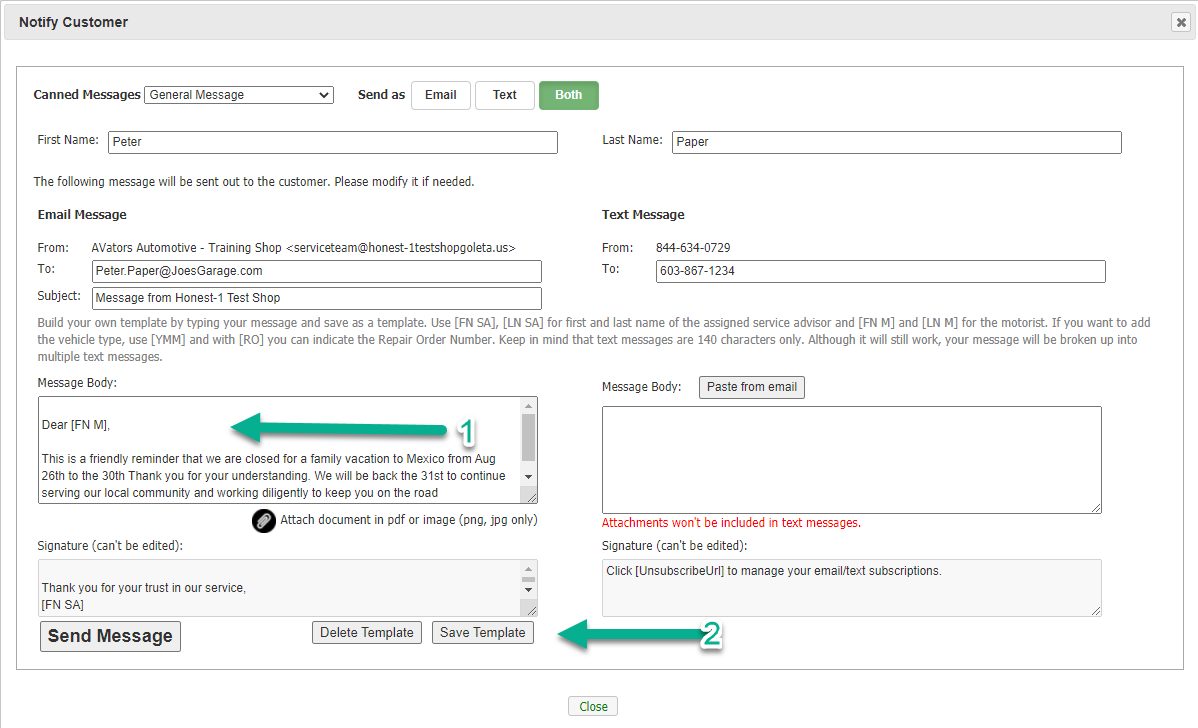 The next screen will prompt you to select whether or not you want to save this over an existing template or save as a new template [1].

You can only have 15 canned messages total

You will then be prompted to select which message you are saving over or type out the name of your new canned message [2].
Save the message [3].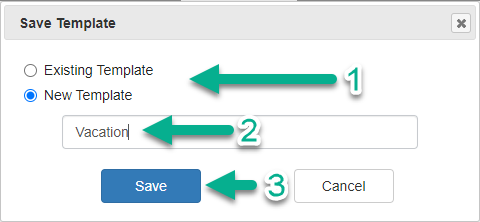 Once the message has been saved as a canned message, you can select it from the canned message drop down menu and continue to send your message.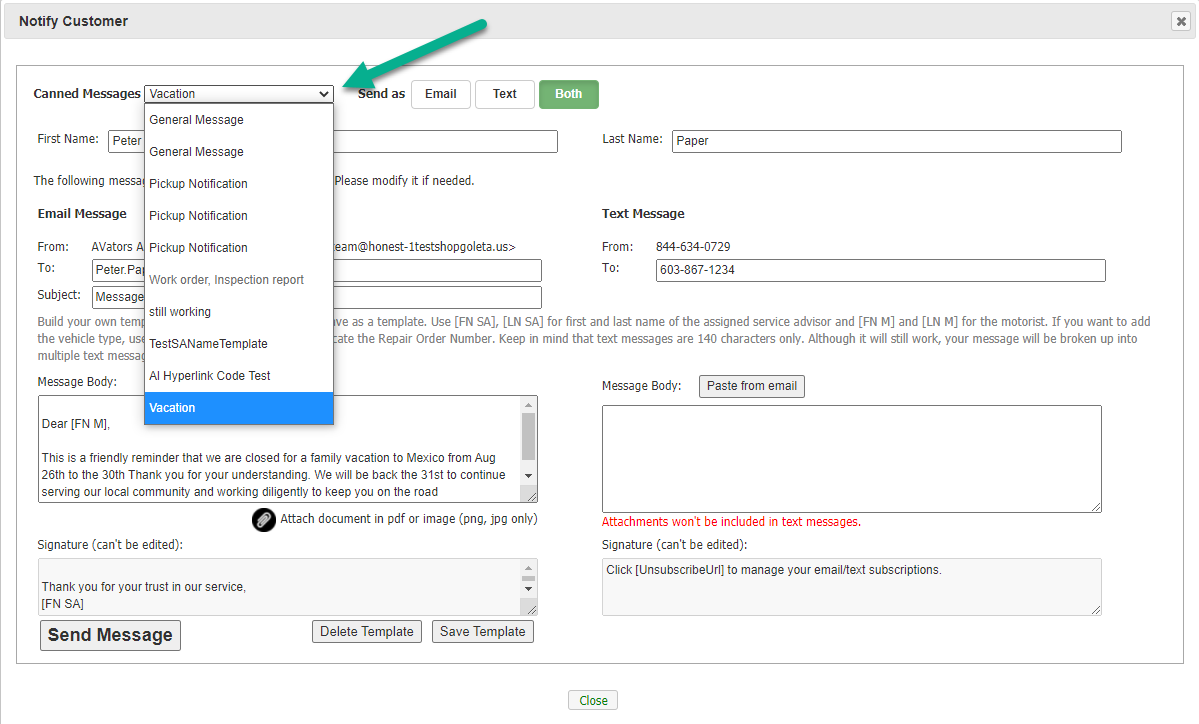 How to Delete Canned Messages:
To delete a canned message, select the message you want to delete from the canned message drop down.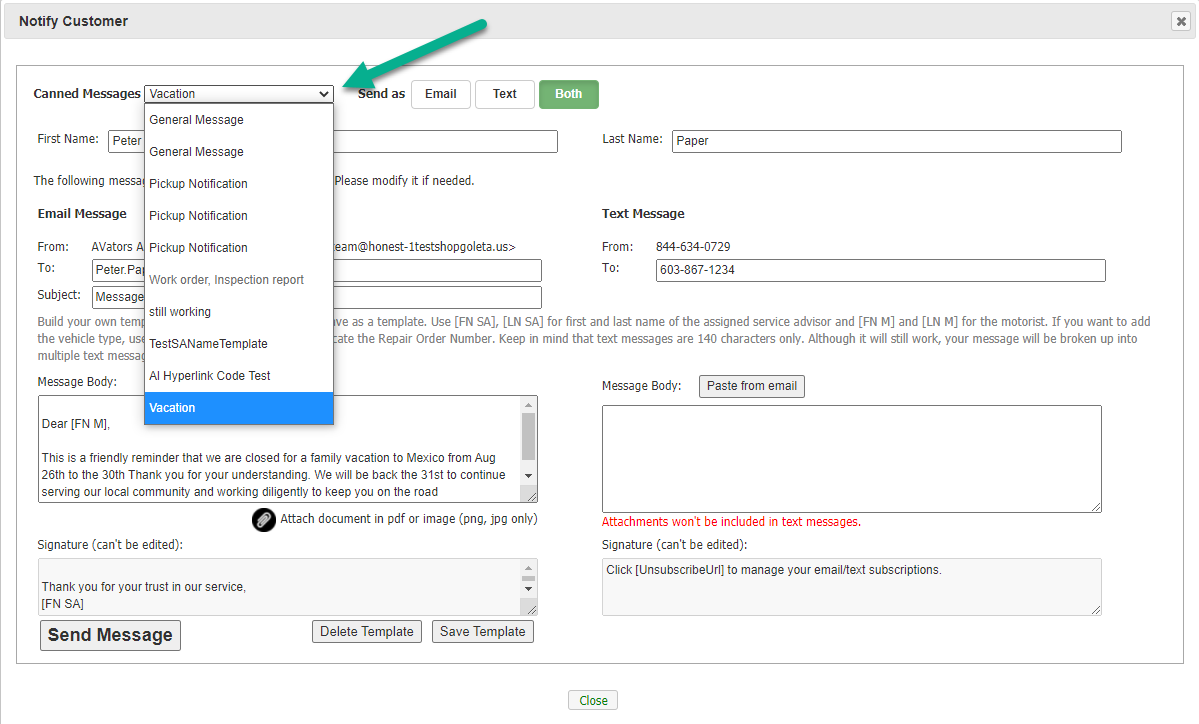 You will be able to see that you selected your canned message that you wish to delete [1].
Select 'Delete Template' at the bottom of the screen [2].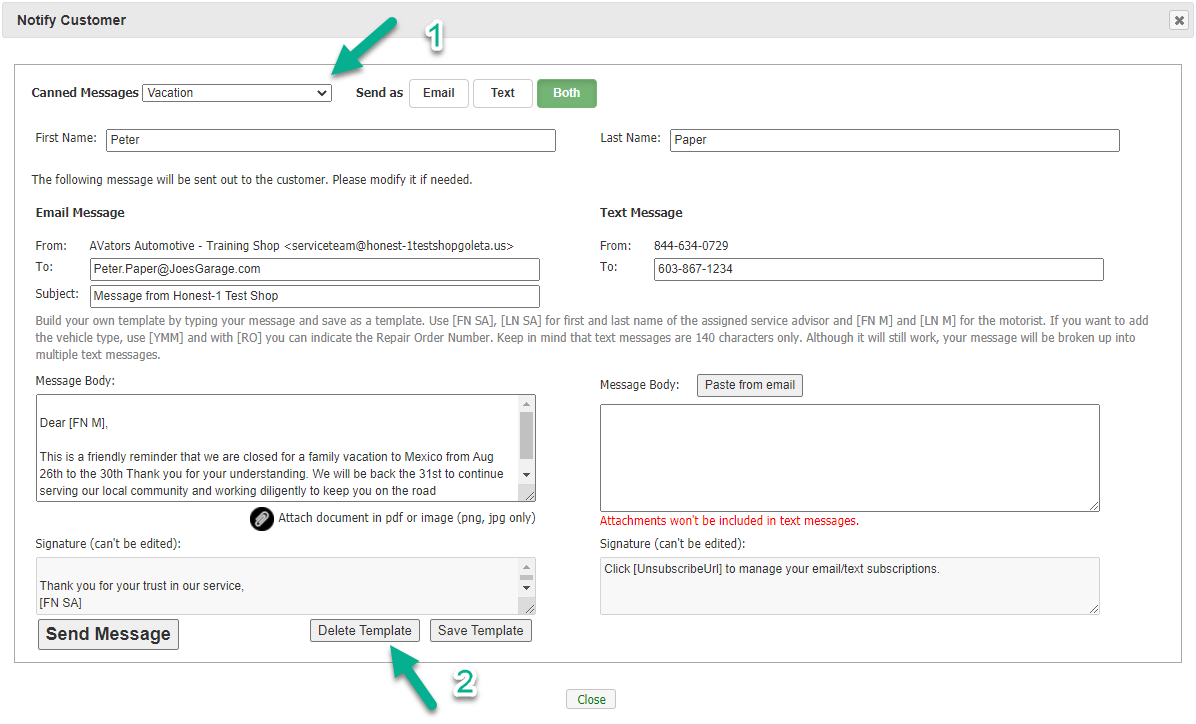 You will be prompted to make sure you really want to delete the Template.

Other Features Of Canned Messages
Use [FN SA], [LN SA] for first and last name of the assigned service advisor
Use [FN M] and [LN M] for the motorist.
If you want to add the vehicle type, use [YMM] and with [RO] you can indicate the Repair Order Number.
Use [URL] will import the inspection results
Keep in mind that text messages are 140 characters only. Although it will still work, your message will be broken up into multiple text messages.