Table of Contents:
Where to Find Appointment Requests:
All incoming appointment requests will appear in the conversation center

1). A red notification will indicate a new message:


2). If you wish to filter the conversation center to just see incoming appointment requests
To Confirm or Schedule an Appointment in Conversation Center:
1). Click on the time the appointment is scheduled for




2). Either confirm, reschedule or ignore the request.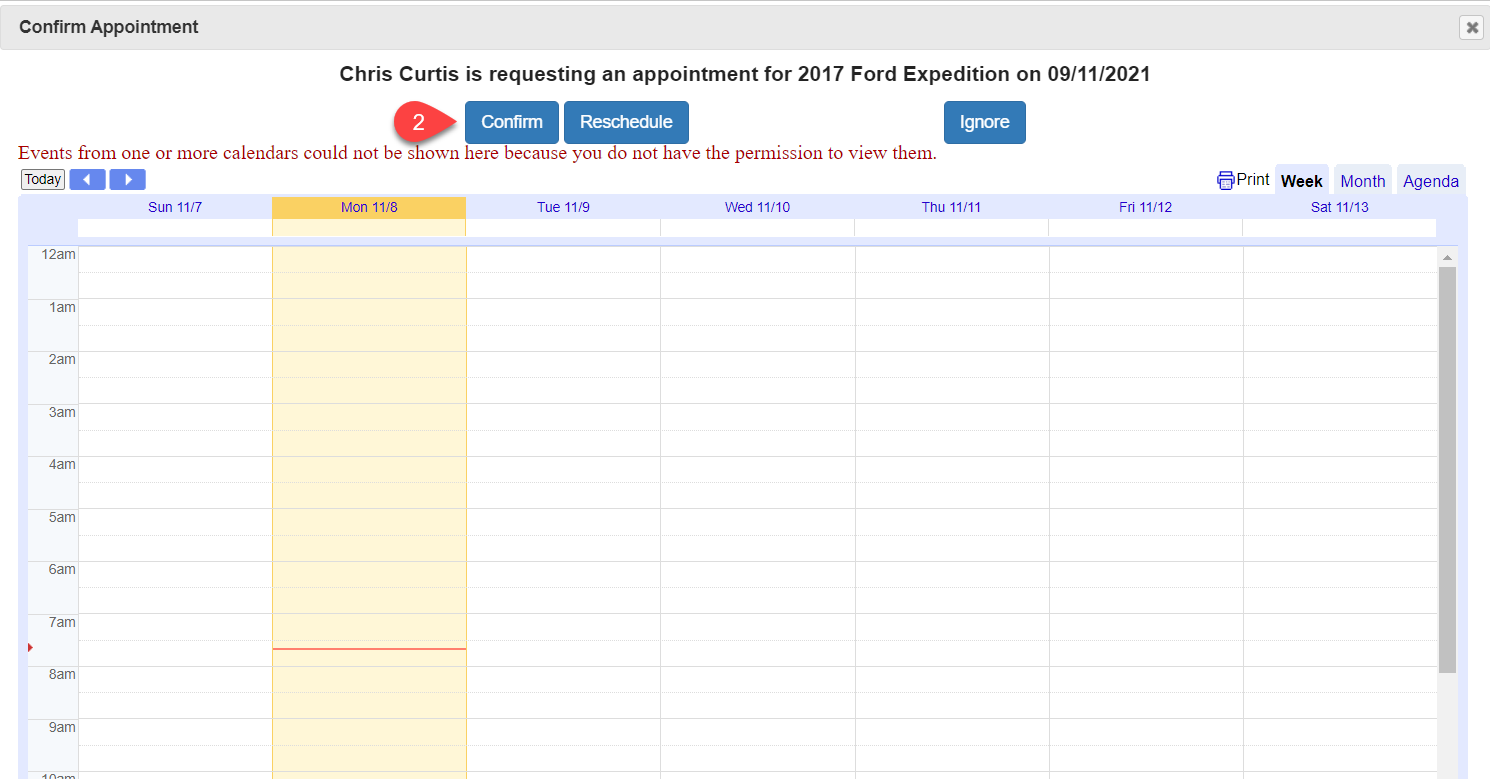 To Confirm or Schedule an Appointment in Appointment Scheduler:

1). Select the hamburger menu on the top left of the Todays Vehicle Page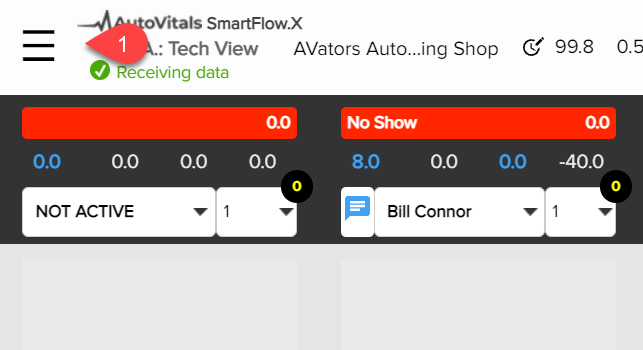 2). Select Schedule an appointment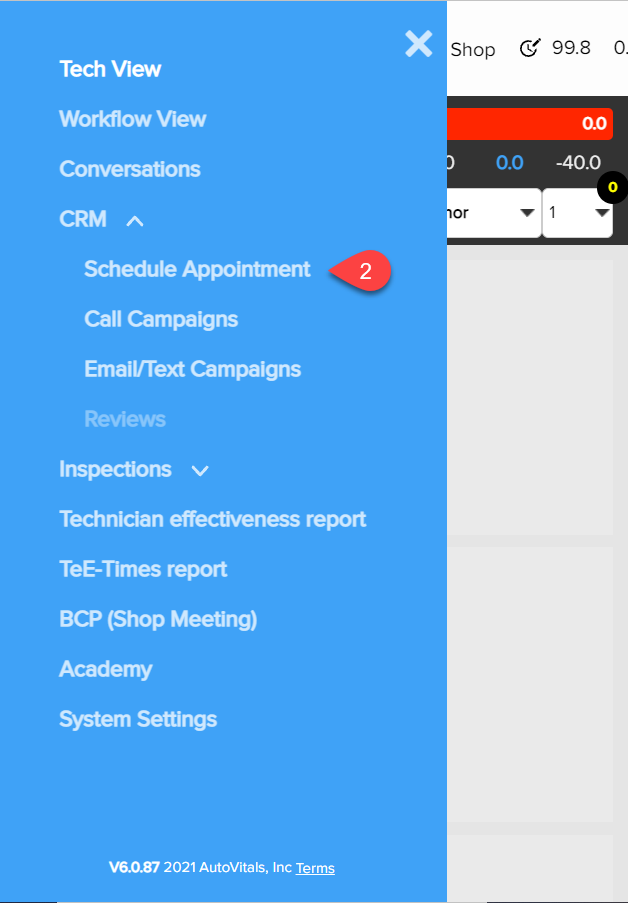 3). Search for the related phone number of the customer you are trying to confirm or schedule an appointment for. You can also search by last name by selecting that tab.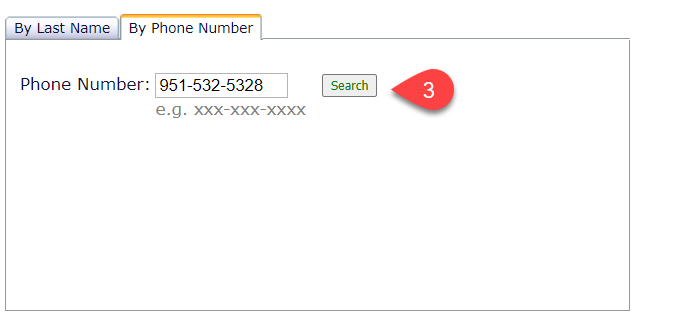 4). If an appointment has been requested by the client you will have the option to confirm the appointment here or you can schedule an appointment that a client has not yet scheduled

5). You can add a new vehicle for an existing client and schedule an appointment

6). You can add a new client and schedule an appointment





7). After filling out the appointment details and schedule when you want the appointment, you can click schedule appointment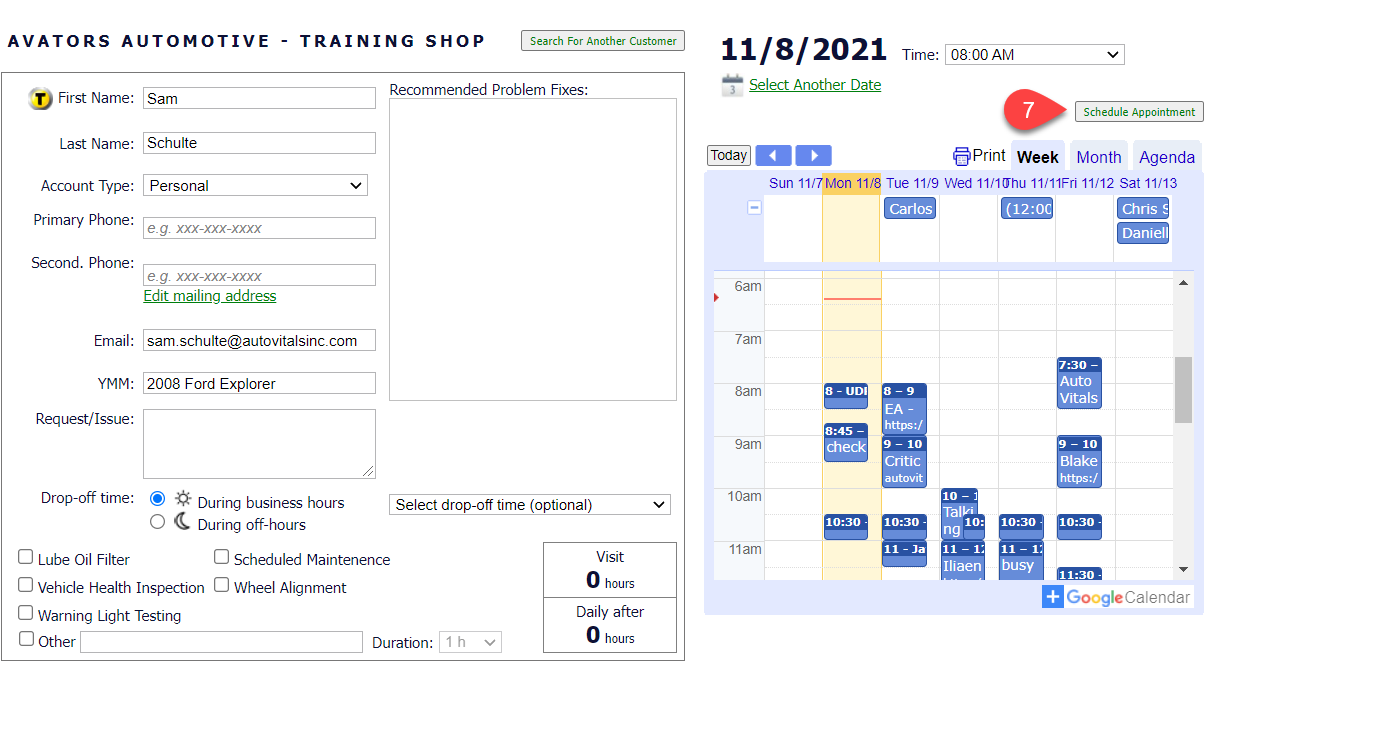 Appointment PoS Integration
Navigate to Shop Settings: How To Navigate to 'Shop Settings' on TVP.X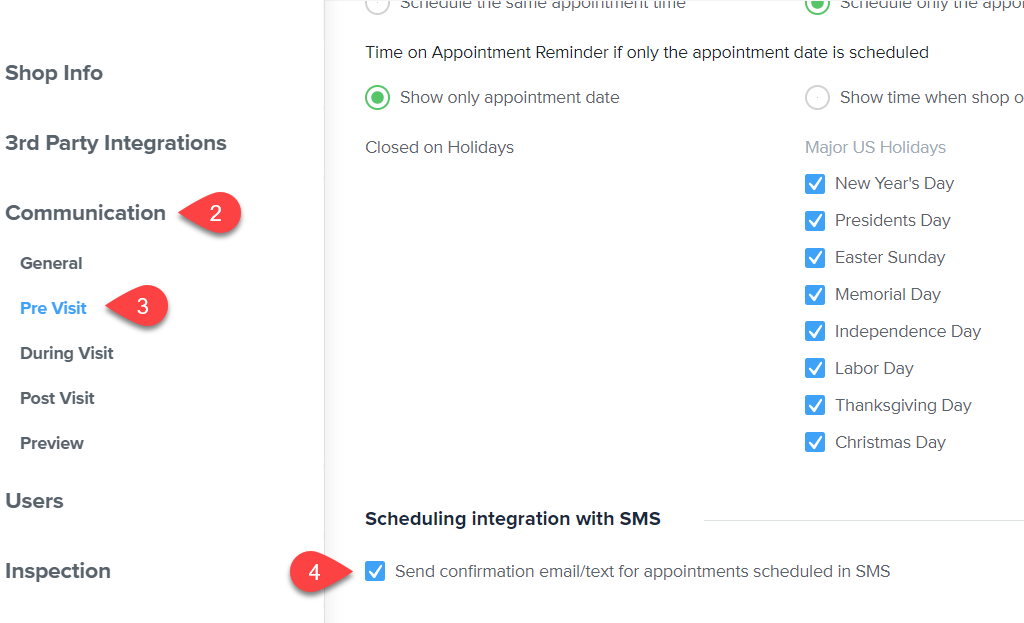 2). Select Communication
3). Select Pre Visit
2). Check: Send confirmation email/text for appointments scheduled in SMS
Appointment Reminders / Confirmations
Appointment Reminders and Confirmations are outlined in these two articles:
Appointment Confirmations on TVP.X
Appointment Reminders on TVP.X