Release Notes 12.09.21
We've made some changes and hope you'll read our release notes below. As always, please contact us with any questions you have by email at support@autovitals.com or click here to open a ticket with the team.
Enhancements - What's New?
Technician Notes can be 'Approved' by default
By default, the setting, Notes & Captions from Technician Approved by Default, will be set to NO. Our recommendation remains that the notes from the technician get reviewed by the service advisor before they are sent to the motorist. However, if your operation truly trusts its technicians, this setting will save you some steps!
If the following setting is set to YES, then any customer-facing note from the technician will be approved and will be displayed on the customer-facing inspection results.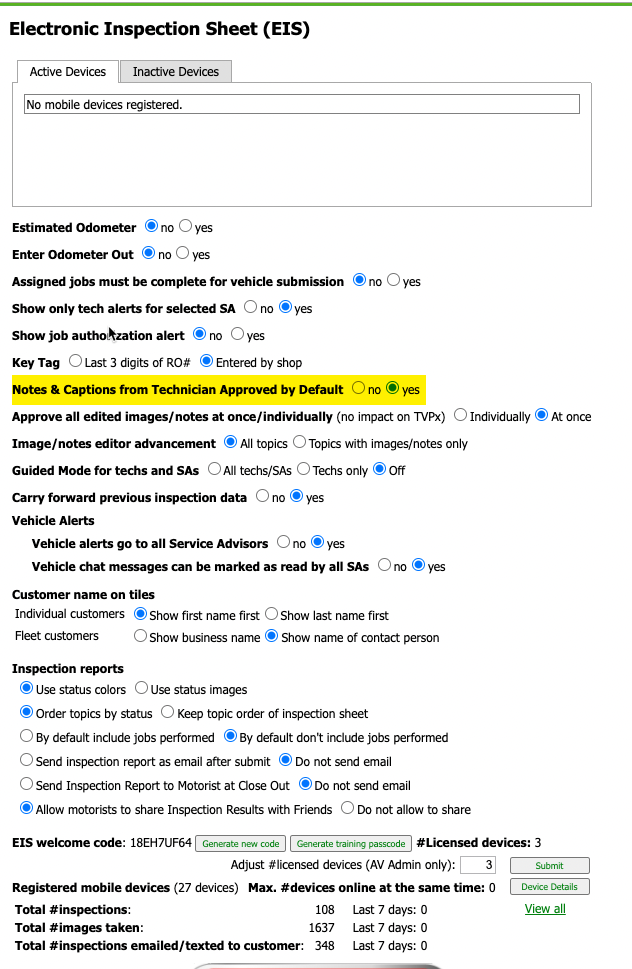 Added Customer field for image notes
AV.X v6.1.53
We have given technicians more flexibility and created a more consistent experience with our topic and labor line notes. We've added a Customer Notes field to the mobile app. Techs can now target the audience of their image notes and
Notes entered in the 'shop eyes only' field will remain unless manually copied to the 'customer notes' field.
View service history for more than one visit
AV.X v6.1.53
In the Service History tab, technicians can expand more than one previous visit simultaneously and expand or collapse all at once.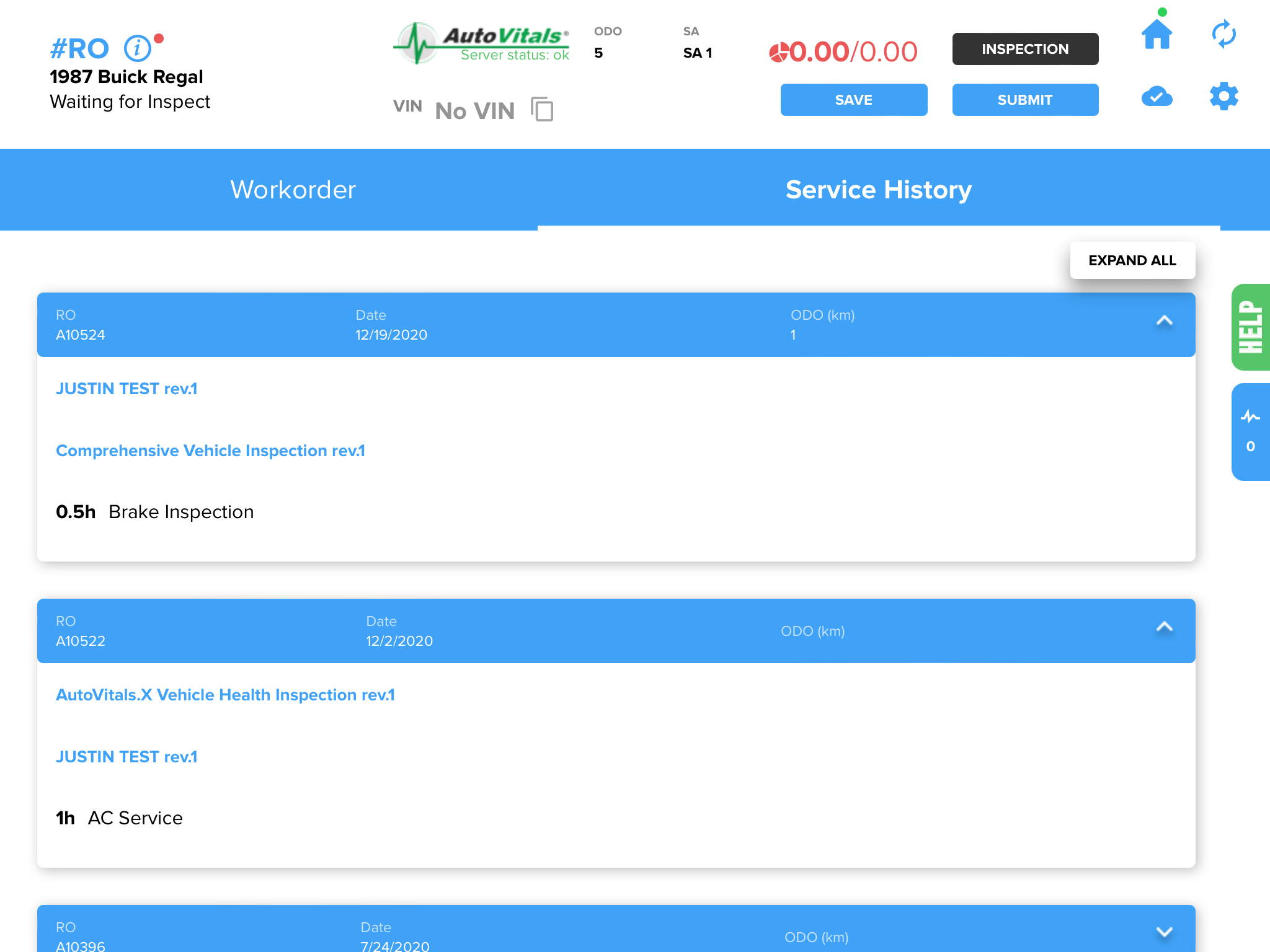 Small Changes & Bug Fixes
Fixed Promised Time formatting on AV.X tiles
Restored ability to review another technician's images on AV.X
Fixed skip topic issue with Guided Mode
Fixed issue with resetting job timers
Miscellaneous fixes and optimizations