Release Notes 01.26.22

We've made some changes and hope you'll read our release notes below. As always, please contact with any questions you have by email at support@autovitals.com or click here to open a ticket with the team.
Enhancements - What's New?
If you're unable to see any of the changes below, please try clearing your browser's cache or use an incognito window.
TVP.X
Updated Link to Help Center from TVP
Users can now easily navigate to the NEW AutoVitals Help Center directly from the TVP: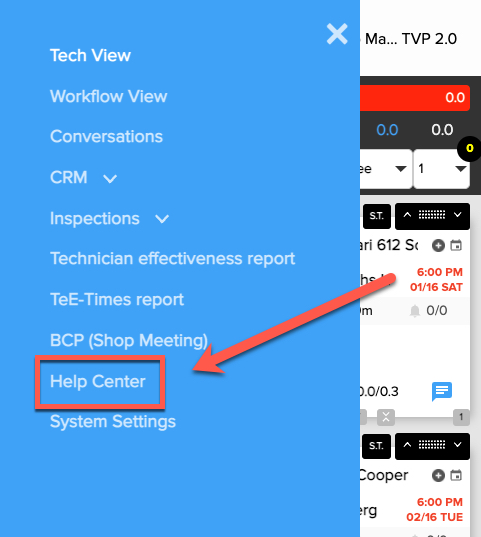 Prepend Internal Only Inspections
Inspection sheets that are for internal use only (defined in settings for each inspection sheet) are now prepended with "[Internal Only]":

Reset 20 Minute Timer on RO Tiles on TVP
Users can now select an option to Reset Timer and restart the 20-minute countdown on an RO: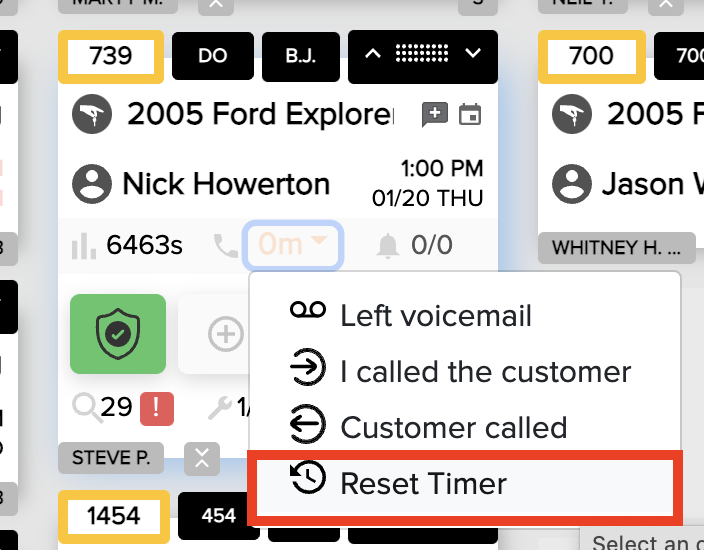 Select Another Message Type in Conversation Center Without Resetting
Users are now able to select any message type in the Conversation Center without needing to reset to view "All" first.
From a filtered view (below)

Users can select Message Type drop-down to view all options and generate results: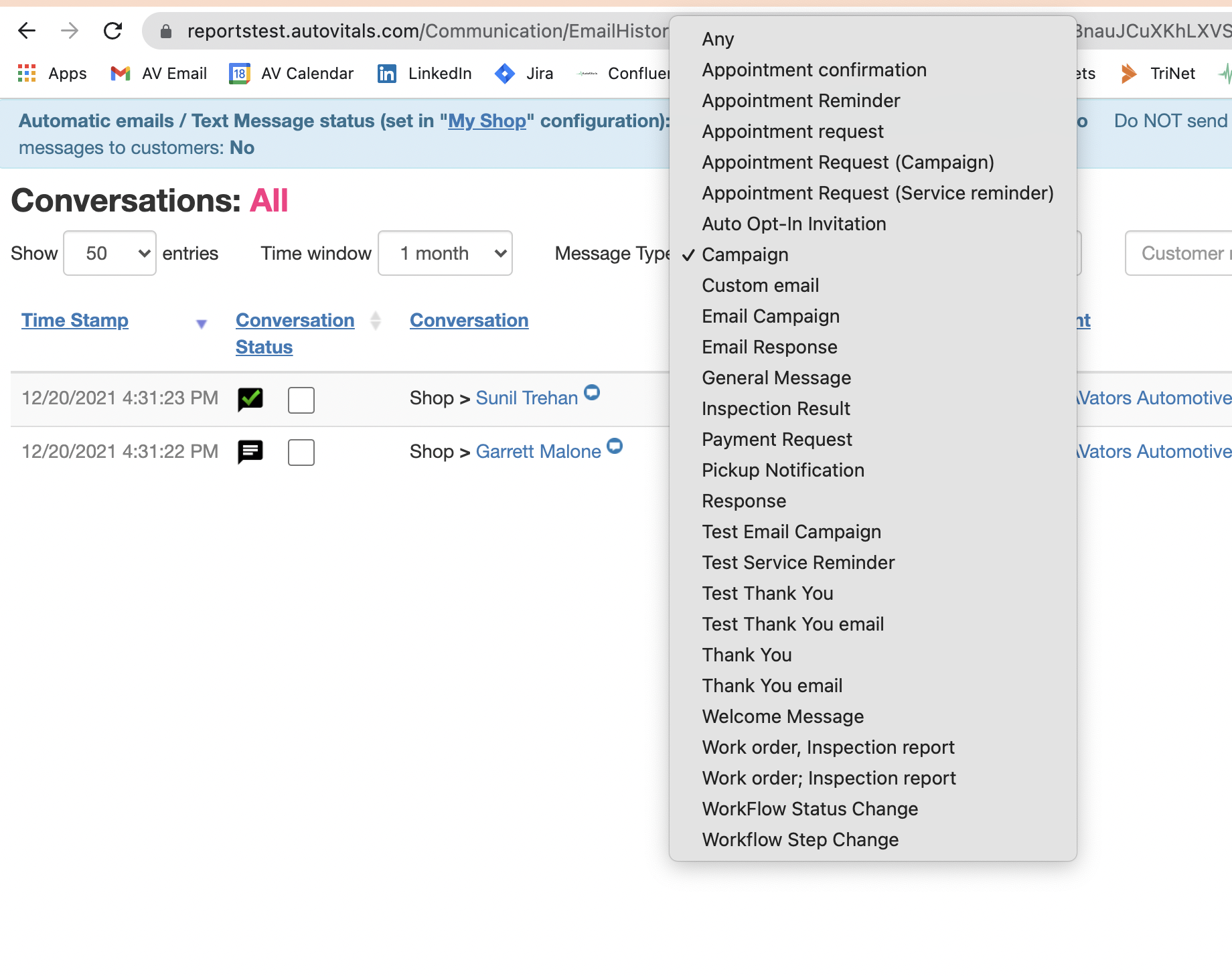 Updated RO Tiles to Show Completed Jobs / Total Jobs
Previously, the ROs showed the number of incomplete jobs / total jobs. Now, ROs will show the completed jobs / total jobs.
We've also updated the hover text to read Number of jobs completed / total number of assigned jobs and updated Help Mode accordingly.
Note: If multiple techs have jobs on the same RO, on Tech View, each tech's RO tile will show the number of jobs that tech has completed / total number of jobs assigned to that tech.