We've made some changes to our AutoVitals.X mobile app and hope you'll read our release notes below. As always, please contact with any questions you have by email at support@autovitals.com or click here to open a ticket with the team. Please be sure to update the mobile app to access the changes below.
Enhancements - What's New?
Guided Mode Features Decoupled
Default Notes, Default Captions & Reference Images are available for all inspection modes! Without guided mode enabled, any sheet with the following configurations will automatically add the notes and captions for the technician. The Best Practice is first to select the condition(s)! Additionally, the reference image will be displayed in the camera, pre snapshot. See here for more details on the feature set.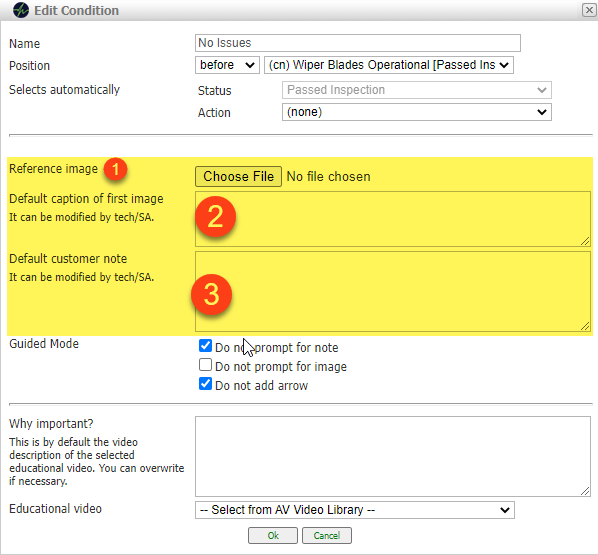 Updated Odometer Out Entry
If Enter Odometer Out is set to YES, we show this pop-up with two separate fields for all odometer entries.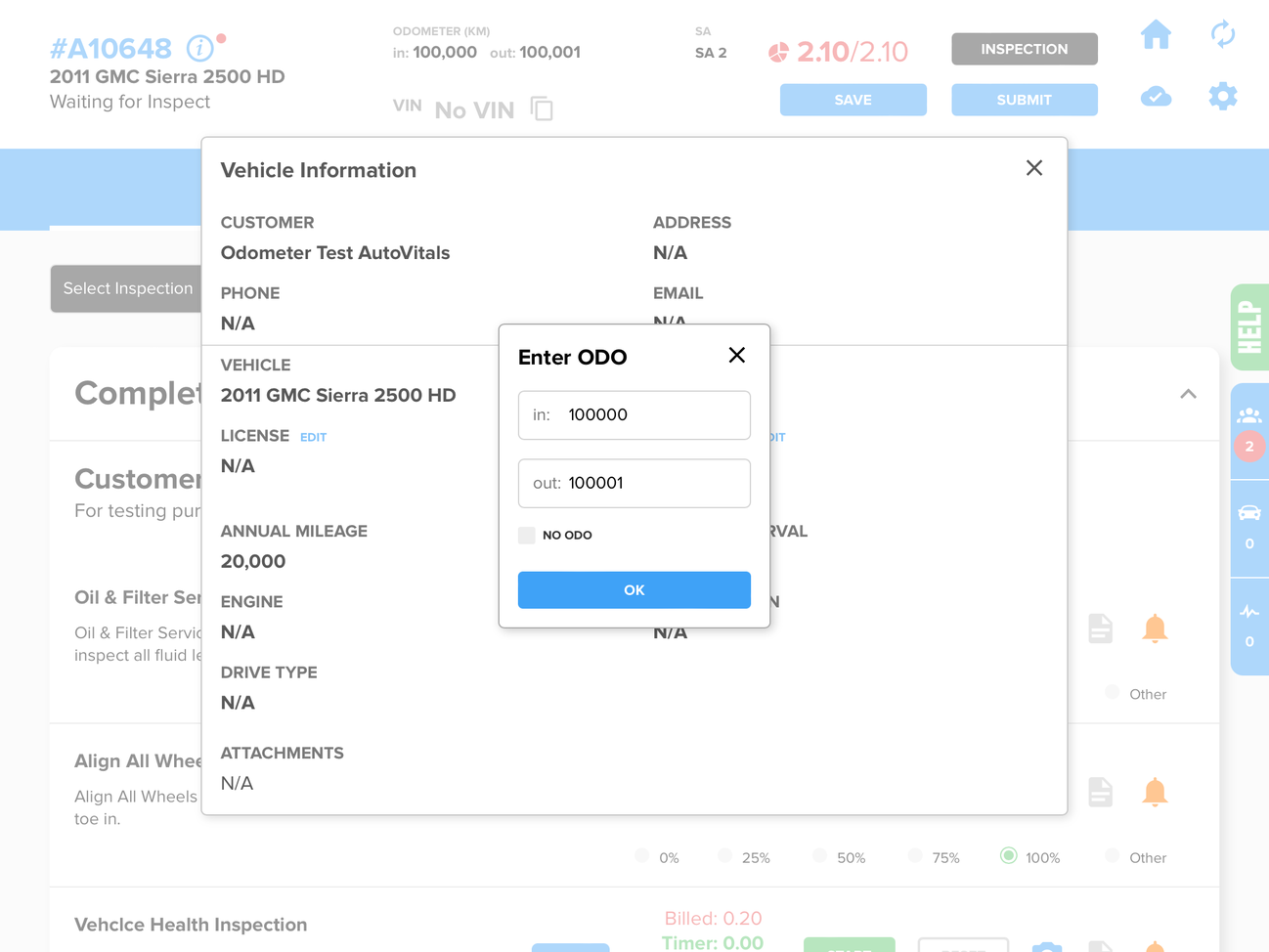 Note: The tech will get prompted to enter the out odometer
If Enter Odometer Out is set to NO, we show this version of the pop-up for all odometer entries.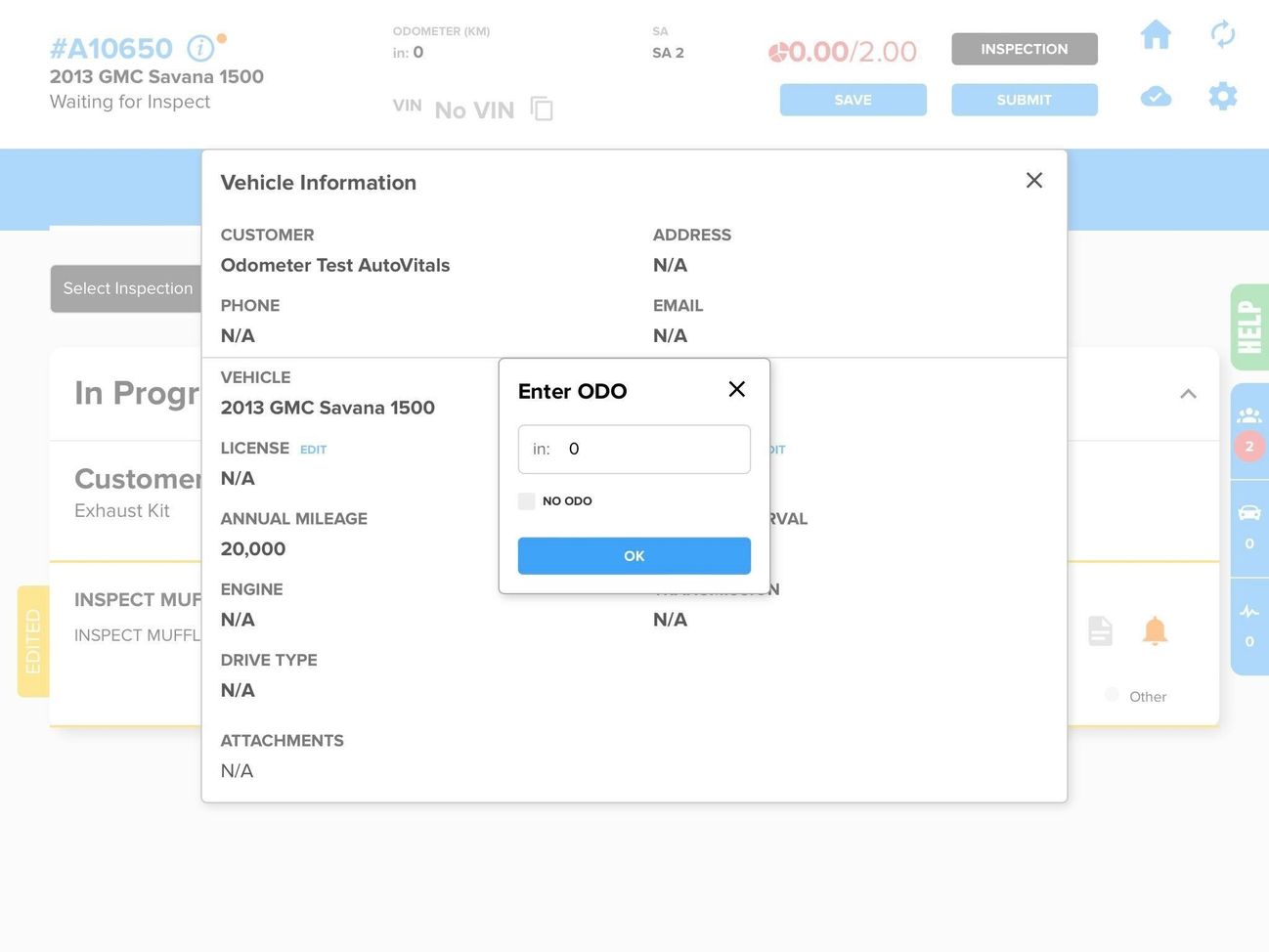 Note: The only way to enter a value for the odometer out is in the POS
To turn Enter Odometer Out on or off in the current settings follow the steps below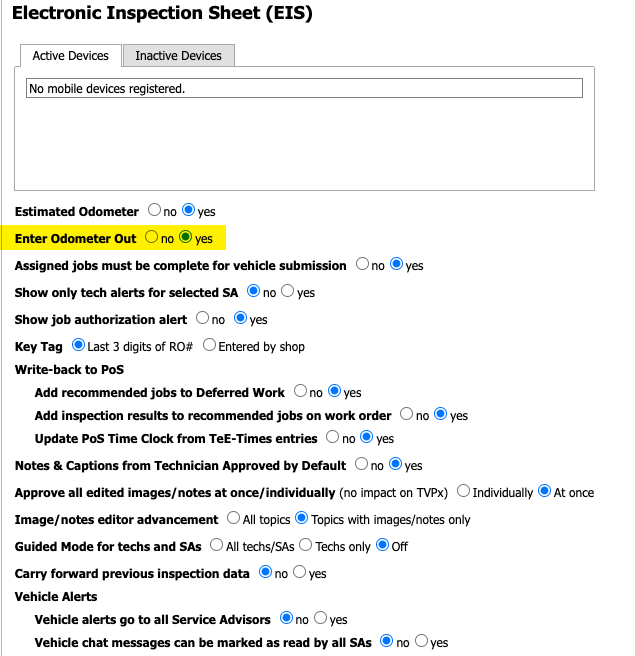 Open shop settings:

Navigate to the Inspection tab

Navigate to the setting Enter Odometer Out

Use the radio buttons to turn this setting on or off

This will save automatically
Small Changes & Bug Fixes
Fixed Promised Time on AV.X tile when Promised Time is set to OFF
Fixed formatting of work order for longer job descriptions