We've made some changes and hope you'll read our release notes below. As always, please contact with any questions you have by email at support@autovitals.com or click here to open a ticket with the team.
Enhancements - What's New?
Chat History on TVPx

Chat history is now available on the TVPx! The service advisor can reference conversations from past visits by opening the Service History tab of the repair order and then clicking the Chat History button attached to each visit.
If there weren't any chats sent for that visit, we will show a grayed-out Chat History button.

Past visits will be listed in the left-hand conversation navigator. Each visit is identified with the following, RO#, Date, and Odometer reading. Please note that the tasks and chats are read-only, users cannot interact with them.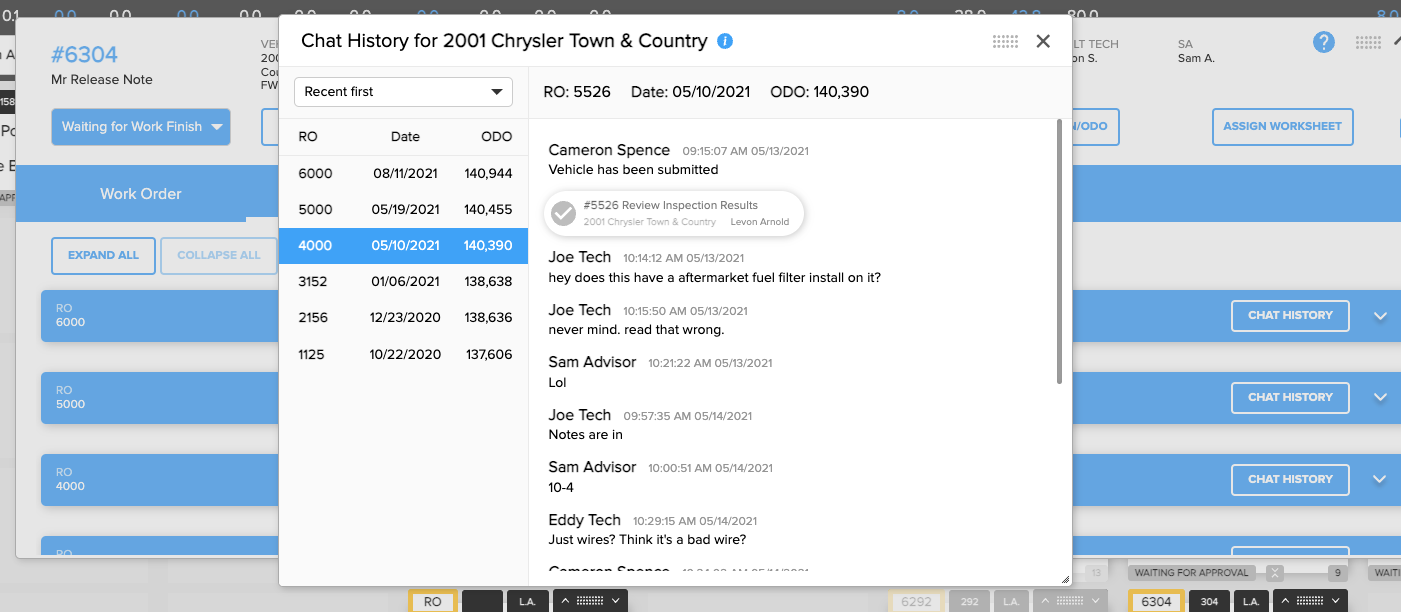 Select YMM & RO in Conversation Center Messages

The conversation center previously did not allow for any wildcard preview (or modification) for the vehicle and visit.
In this release, we introduced a drop-down menu in the Notify Customer modal so that the SA can both confirm they are sending a message for the correct vehicle or they can make the message specific to another vehicle for that same customer.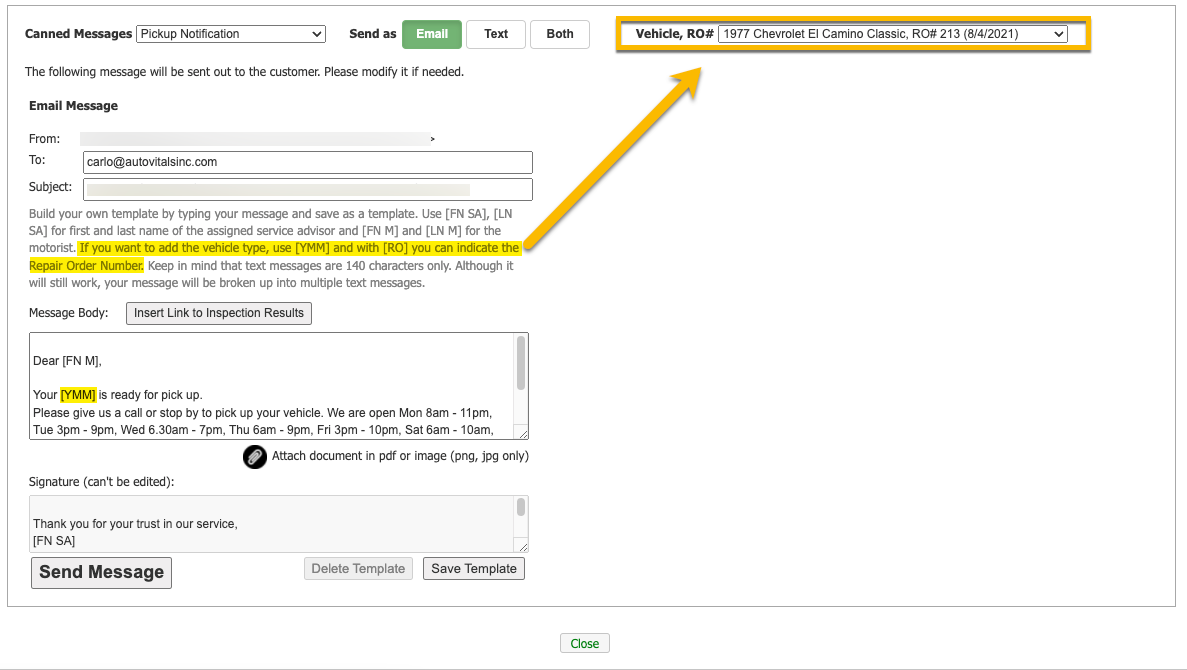 Smaller Updates & Fixes
Fixed default captions not populating

Fixed intermittent voice to text issues for iOS

Fixed task creation for appointment requests

AutoVitals Chat optimizations