We've redesigned the navigation of your BayIQ dashboard with you in mind. The new menu allows you to access the information you need, with fewer clicks. This article will walk you through the new menu bar and where to find the information you need.

Settings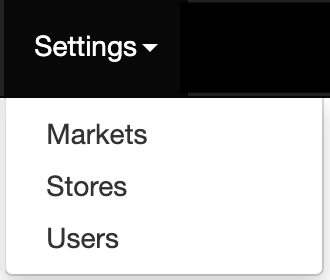 Market(s) - Access your market settings
Turn on/off reviews

Update your vendor list

Communications - service reminders emails and text messages

Rewards settings - signup bonuses, conversion rates
Stores
View all stores

Update store settings - business hours, address, and contact information
Users
Marketing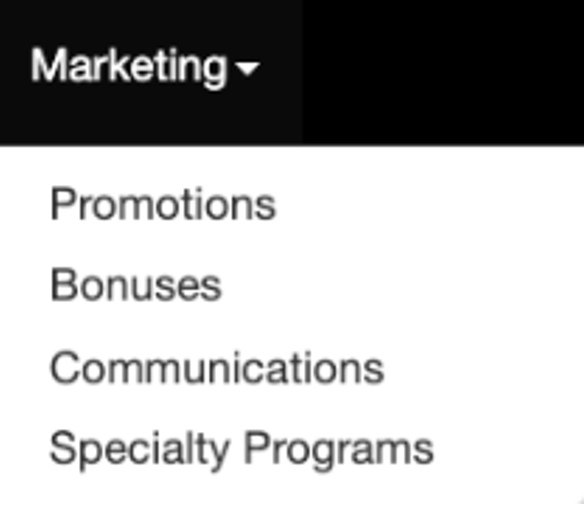 Promotions
Update existing promotions

Access inactive and expired promotions
Bonuses
Communications
Access service reminders emails and text messages

Update communication settings
Note: Users with access to multiple markets will not see a Communications option in the Marketing drop-down menu. Instead, select Settings > Markets, then select your market to navigate to the Communications page.
Specialty Programs
Create Charity Programs to all customers to donate points to an organization of your choice

Create an Affinity Program to provide additional Rewards to select groups of customers
Customers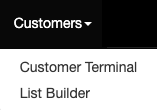 Customer Terminal
View and edit customer information

Adjust points

View transactions
Learn how to use the Customer Terminal here.
List Builder
Filter list by rewards type, customer type, and last visit

Export customer information
Appointment Scheduler

Manage appointments

Update calendar settings
Note: To use the Appointment Scheduler, first contact BayIQ. Once set up you will be able to access your settings in this selection.
Reviews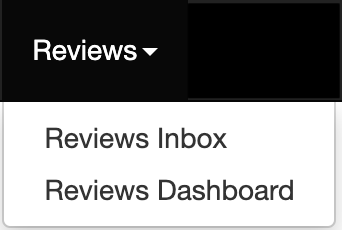 Reviews Inbox
Reviews Dashboard
See review reporting - invites sent, new reviews written

Compare reviews before and after using BayIQ
Reports
Access all BayIQ reporting.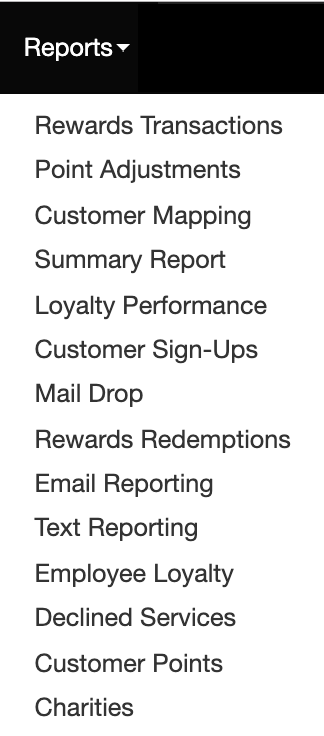 Help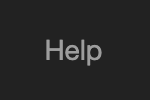 Access our Help Center

Submit a request to the BayIQ Support Team for additional assistance
If you have any additional questions, reach out to our Support Team by clicking Submit a Request in the top right-hand corner of this page.