When Does The Vehicle Move into the Estimate Step Automatically:
The Edit Images subtask (of the Review and Send Inspection task) is automatically completed when you finish editing any open notes and images. You will know you are finished when the highlighted portion of the image below will show "0 Items not touched yet".
When this displays as 0, the vehicle will move to the Estimate workflow step automatically at this point and there is no way to turn this off.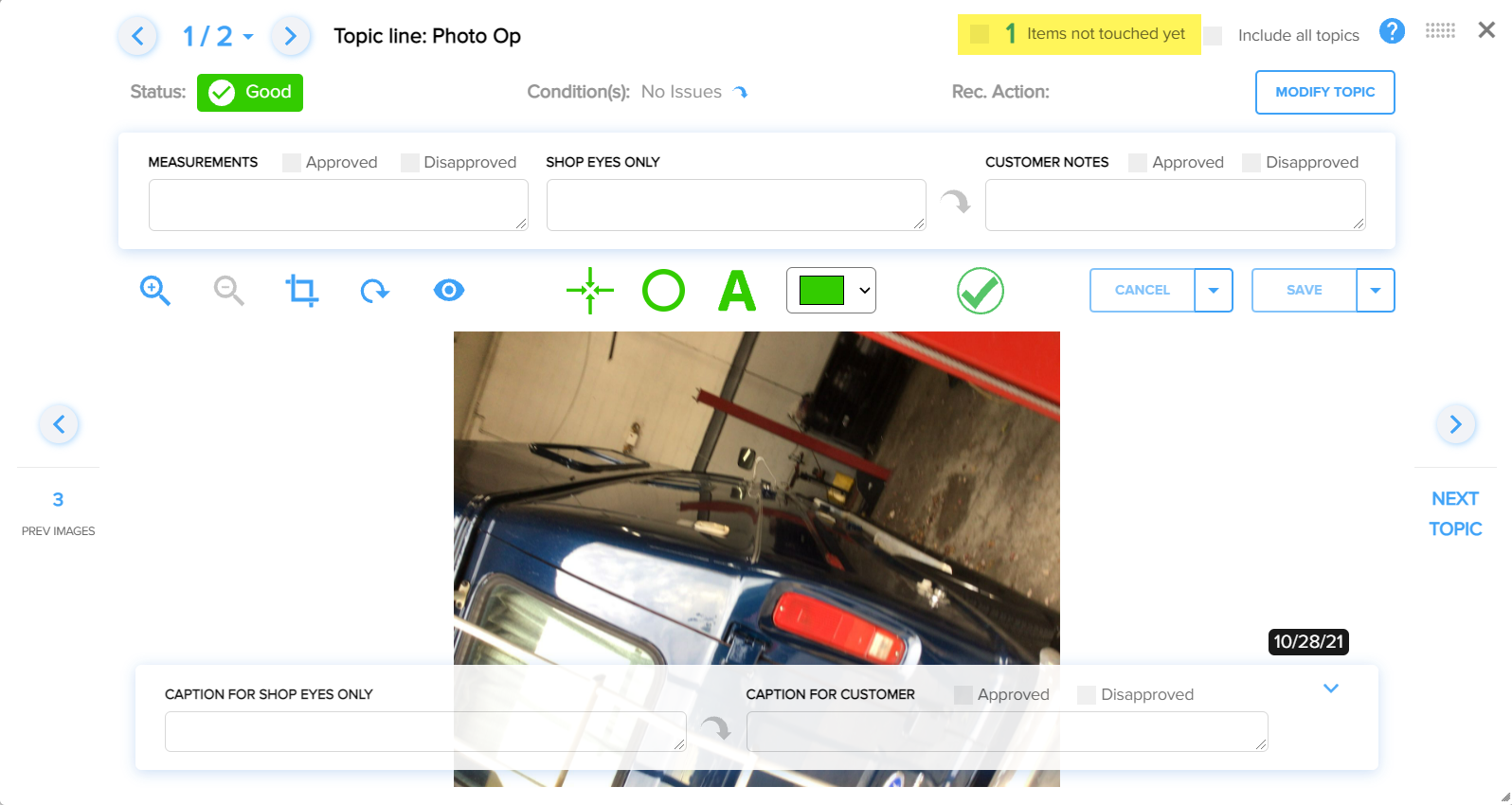 Frequently Asked Questions

Q: Are there any other workflow steps that are automated?
A: No